This Week in Lottery: Millennial Wins Big, Powerball Grows and More
Last Updated: December 21, 2018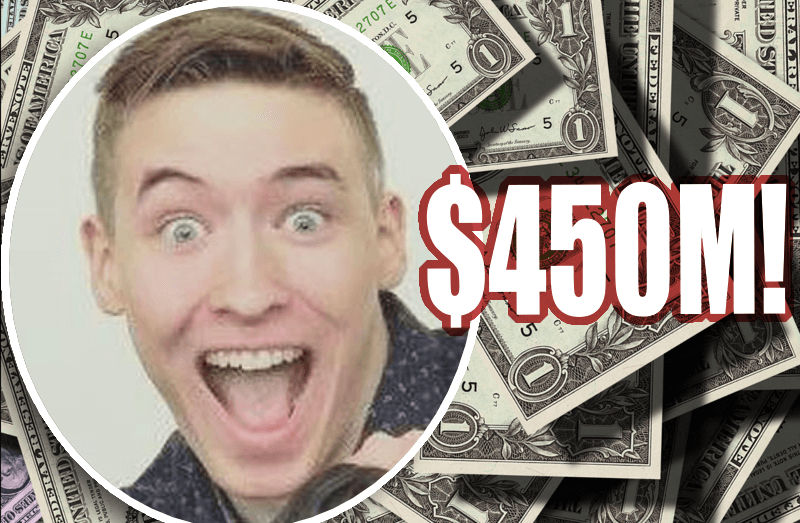 The winner of the huge $450 million jackpot during the January 5 draw of the Mega Millions lottery has come forward. Shane Missler, a 20-year-old resident of Port Richey, Florida, is the sole winner of the jackpot that was borne from months of rollovers. That means he gets to take home all of it—after taxes, of course. Like many lottery players, Missler chose to take the lump sum payment instead of an annuity payout. After taxes, Missler took home $281,874,999.00.
What's more interesting is that Missler's big win was actually the product of a previous win. He had bought a winning scratch-off ticket and used his winnings to purchase five Mega Millions quick pick tickets at a 7-Eleven located at Ridge Road in Port Richey. And wouldn't you know it—the fourth ticket contained the winning numbers!
Asked what his plans for the future are, Missler said that—now that he's a millionaire—he hoped to pursue his passions, take care of his family and even extend a helping hand to other people. Currently, he's trying to learn as much as he can about managing wealth of this magnitude.
Powerball Jackpot Grows Anew
A week after the long rollover streak of the US Powerball was broken, the jackpot is slowly growing yet again. In other words, no one won the $50 million jackpot during the January 13 draw. This means that come Wednesday, January 17, players will have the chance to win a $62 million jackpot, with a cash option worth $38.5 million.
But, just because no one won the jackpot, that doesn't mean all hope is lost! Remember, you can still win various secondary prizes. In fact, there was a total of 538,942 winners who at least $4 each during last Saturday's draw. From the 500,000+ winners, two managed to match all five white numbers, which means the winners get to walk home with $1 million each. It's a shame neither activated the Power Play option though—they could have walked home with $2 million each, instead!
Did you purchase US Powerball tickets for the January 13, 2018 draw? You might want to double check your tickets if you did!
The winning numbers were: 14-25-35-58-69, Powerball: 24, Power Play: 2
22 Split Powerball Win
A sudden commotion erupted inside the St. Louis County Courthouse on the morning of January 11. Surprisingly, the screams heard throughout the building were that of joy. The reason? A group of 22 courthouse workers won $250,000 during last Wednesday's US Powerball draw. The courthouse employees—who works in various departments on the campus—will receive $7,500 each after taxes.
National Lottery Results
The latest National Lottery results are in! If you purchased tickets for the January 13, 2018 draw of the Lotto or Thunderball, it's time to double check your numbers!
The National Lottery Lotto's winning numbers are 06-07-09-18-35-46, with 05 as the Bonus Ball. A £12.8 million jackpot awaits winners. Meanwhile, the Lotto Millionaire Raffle's winning code is TEAL 4431 2291. As for the Thunderball, the winning numbers are 02-09-17-19-35, with 4 as the Thunderball.
Euromillions Results
The results for the January 12, 2018 Euromillions draw are up! The winning numbers are 13-21-23-30-45, with the Lucky Stars 4 and 6. The jackpot at stake is £45 million, a cool sum brought about by last Tuesday's rollover. If you purchased Euromillions tickets for last Friday's draw, better double check them again! It might just be your lucky day.
Lotto Winners Buy Tom Jones' Old Home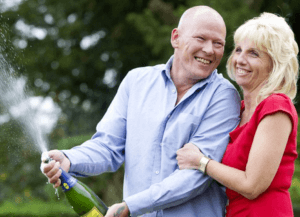 The 2011 winners of a £101 million jackpot on the Euromillions lottery has recently bought an old manor that used to belong to famous Welsh singer Tom Jones. Dave and Angela Dawes scooped up the property after selling the luxury flat they bought in 2011 for £4.5 million. They have now moved in to the manor which, during Tom Jones' heyday, was co-owned by fellow singer Engelbert Humperdinck.