Illinois Lottery (IL): Results, Winning Numbers, & Fun Facts!
Lottery Results Updated On:31 May 2020 (GMT)
Rating:
Illinois Lottery (IL) Results and Winning Numbers
Game
Winning Numbers
Details
Mega Millions

Regular Numbers

10
13
32
41
51

Mega Ball

03

Megaplier

2

Next Jackpot

$356,000,000

Powerball

Regular Numbers

13
32
41
58
60

Powerball

14

Power Play

2

Next Jackpot

$135,000,000

Lotto

Regular Numbers

09
17
21
22
35
36

Extra Shot

09

Next Jackpot

$13,750,000

LuckyDay Lotto Evening

Regular Numbers

01
05
14
43
44

Next Jackpot

$100,000

LuckyDay Lotto Midday

Regular Numbers

07
13
31
38
39

Next Jackpot

$100,000

Pick 3 Midday

2-2-9

Fireball

3

Pick 3 Evening

2-1-4

Fireball

7

Pick 4 Midday

Regular Numbers

7
2
5
5

Fireball

5

Pick 4 Evening

Regular Numbers

2
4
7
7

Fireball

7
About the Illinois Lottery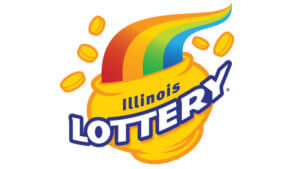 The Illinois State Lottery is the government's official lottery for the state of Illinois and its residents. It first started in July 1974, and is operated by Camelot Illinois.
The Illinois Lottery helps fund Illinois' Common School Fund, its Capital Projects Fund, and other causes including support for Illinois veterans, breast cancer research, and so on. They have contributed over $20 billion to such causes since 1985.
Illinois Lottery Tickets
Illinois lottery tickets are available all throughout the state of Illinois thanks to a growing list of more than 8,200 authorized retailers.
Winning tickets are valid and claimable for up to a year after the official draw.
Can I buy IL Lottery tickets online?
Yes, you can buy individual tickets and subscriptions for all Illinois Lottery games from their official website or mobile app.
Illinois Lottery Games and Drawing Schedule
Illinois Lottery's biggest game, Illinois Lotto features a minimum $2 million rolling jackpot. To win the top prize, players have to pick 6 numbers between 1 and 52 and match them all with the official numbers drawn. Additionally, the Extra Shot game mode unlocks more ways to win as well as increases any non-jackpot prizes.
Illinois Lotto has tri-weekly draws – Mondays, Thursdays, and Saturdays at 9:22 PM CST.
Lucky Day Lotto also features a rolling jackpot that starts at $100,000. Players pick 5 numbers from 1 to 45 and have the option to play EZmatch – for more ways of winning instant prizes up to $5,000.
Lucky Day Lotto drawings are held twice a day, at 12:40 PM and 9:22 PM CST.
Win up to $500 with Illinois Lottery's Pick 3 game. Just choose 3 single-digit numbers from 0 to 9 and wait for the draw which takes place two times daily at 12:40 PM and 9:22 PM CST. Win in any number of play styles – by straight, box, straight/box, combo, or pair play. You can also turn up the excitement with plus FIREBALL, and get more chances to win a prize.
Pick 4 plays very much like Pick 3, except the game involves 4 numbers and awards winners with cash prizes up to $5,000. Its weekly schedule is the same and the plus FIREBALL game mode makes a second appearance here.
Here's a rundown of the Illinois Lottery's weekly schedule:
| | | |
| --- | --- | --- |
| Illinois Lotto | Mondays, Thursdays, and Saturdays | 9:22 PM |
| Lucky Day Lotto | Daily | 12:40 PM, 9:22 PM |
| Pick 3 | Daily | 12:40 PM, 9:22 PM |
| Pick 4 | Daily | 12:40 PM, 9:22 PM |
Notable Winners of Illinois Lotteries
Here are some of the Illinois Lottery's biggest and most recent winners:
Adam Rybinski from Wood Dale, won $1.15 million from playing Lucky Day Lotto, last April 9, 2018.
Charles Dickhaut from Joilet won $4 million from a 100X The Money instant game ticket, last February 15, 2018.
Below are more notable winners whose identities have not been made public:
$22.5 million winner of Illinois Lotto, purchased their winning ticket from a gas station in Prospect Heights, last December 2018.
$800,000 winner of Lucky Day Lotto, purchased their winning ticket from a convenience store in Sesser, last July 2018.
Illinois Lottery Scratch-Offs
The Illinois Lottery offers plenty of scratch-off tickets, or what they call instant games, for people looking for more variety. Tickets can cost as little as $1, and as much as $30. Top prizes can reach up to $4 million and $20,000 a week for 20 years.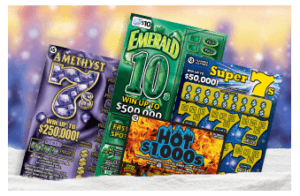 Illinois Lottery Second Chances – What is Second Chance?
Second chance drawings give owners of non-winning tickets another chance to win prizes. For the Illinois Lottery, second chance games are typically promotional events and are not available as regularly as those of other states.
How does Second Chance work for the IL Lottery?
To enter second chance drawings for the Illinois Lottery, players have to create an account with the official Illinois Lottery Second Chance Bonus Zone web page. After which, players are free to submit any eligible tickets they own.
Information on the Illinois Lottery
Illinois Lottery Offices
The Illinois Lottery has offices and prize centers in the following locations:
Chicago: 7th Floor, Kames R. Thompson Center, 100 W. Randolph 60601
Des Plaines: 9511 Harrison St. 60016
Rockford: 200 S Wyman 61101
Fairview Heights: 15 Executive Drive, Suite 3 62208
Springfield: Department of Revenue, Willard Ice Building, 101 West Jefferson St. 62702
Illinois Lottery Customer Support
If you'd like to get in touch with Illinois Lottery representatives, you may contact them through the following channels:
Illinois Lottery Social Accounts
For more information and regular updates, you can also follow the Illinois Lottery on any of their social media accounts:
Illinois Lottery Apps and Technology
The Illinois Lottery supports mobile apps for your Android and iOS devices. You can download the app directly from the lottery's official website or the Apple App Store.
For Android users, a new release of the official app should be available for download soon. The old version is no longer supported. Check here or the official website for any updates.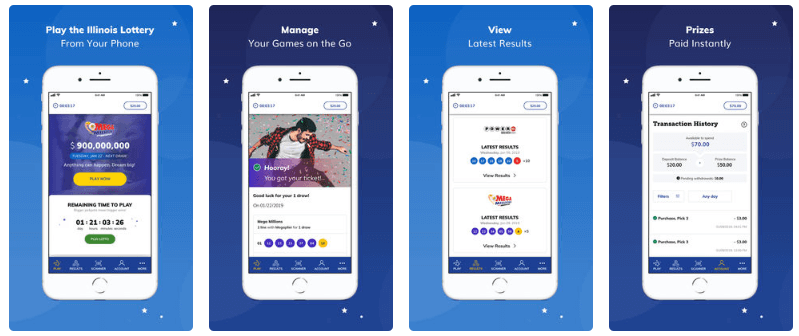 The Illinois Lottery App lets you:
Scan your tickets for winners
Purchase tickets and subscriptions to all of IL Lottery's games
Check the latest jackpot amounts and winning numbers
Manage your account and winnings
Find the nearest retailers
and more.