Minnesota Lottery (MN): Results, Winning Numbers, & Fun Facts!
Lottery Results Updated On:10 Jul 2020 (GMT)
Rating:
Minnesota Lottery (MN) Results and Winning Numbers
Game
Winning Numbers
Details
Mega Millions

Regular Numbers

16
20
25
30
43

Mega Ball

18

Megaplier

3

Next Jackpot

$83,000,000

Powerball

Regular Numbers

03
10
34
36
62

Powerball

05

Power Play

10

Next Jackpot

$79,000,000

Lotto America

Regular Numbers

07
33
41
45
51

Star Ball

01

ASB

02

Next Jackpot

$3,400,000

Gopher 5

Regular Numbers

02
03
15
21
31

Next Jackpot

$170,000

Northstar Cash

Regular Numbers

02
03
04
06
22

Next Jackpot

$27,000

Daily 3

Regular Numbers

2
2
0

Lucky For Life

Regular Numbers

10
24
28
33
39

Lucky Ball

12
About the Minnesota Lottery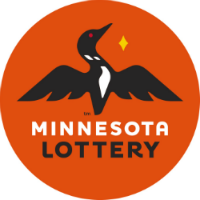 The Minnesota Lottery is official lottery for the state of Minnesota. Its mission is to raise money for programs that positively impact the lives of all Minnesotans. Since 1990, the Lottery has provided close to $3 Billion in funding for programs that preserve the state's natural resources, improve education, health care, public safety, and so on.
Minnesota Lottery Tickets
Minnesota Lottery tickets are available at any authorized retailer within the state.
Winning tickets are valid for one year after the winning draw or game end date. Winners must claim their winnings within that time frame or forfeit their prize. In which case, the money would go to Minnesota's General Fund or, for multi-state games, back to other participating states.
Can I buy MN Lottery tickets online?
No. Minnesota state legislature has made it impossible to but Minnesota Lottery tickets over the internet.
Minnesota Lottery Games and Drawing Schedule
Lotto America is a multi-state lottery game that's available in Minnesota. It features a rolling jackpot that starts at $2 million and grows until it's won. With the All Star Bonus feature, you can also multiply all non-jackpot prizes by up to 5 times. To play, pick 5 numbers from 1 to 52, and an additional Star Ball number from 1 to 10. Tickets cost $1 per play.
Lotto America has drawings every Wednesday and Saturday evening after 10:00 PM CT.
In Lucky For Life, another multi-state game, players try their luck at winning the top prize of $1,000 a day for life. There's also the chance of winning the second prize of $25,000 a year for life. To play, pick 5 numbers from 1 to 48, and a Lucky Ball number from 1 to 18. Tickets cost $2 per play.
Lucky For Life has drawings every Monday and Thursday at approximately 9:38 PM CT.
Featuring the best overall odds of winning among all their jackpot games, Minnesota Lottery's very own Northstar Cash has a minimum jackpot that starts at $25,000. To play, just pick 5 numbers from 1 to 31. Tickets cost $1 per play.
Northstar Cash has drawings every evening at 6:17 PM CT.
Gopher 5 is only available in Minnesota and features a rolling jackpot that starts at $100,000. Rules are simple: just pick 5 numbers from 1 to 47. If you match two to five numbers, you win! Tickets cost $1 per play.
Gopher 5 has drawings every Monday, Wednesday, and Friday at 6:17 PM CT.
Win up to $500 with Minnesota Lottery's Daily 3. Just pick a 3-digit number from 000 to 999 and set your wager and wager type. You can win the top prize by matching the draw exactly. Other ways of winning include: matching the draw in any order, matching the front or back pair, and even matching the first digit. Wager amounts start at $.50.
Daily 3 has drawings every evening at 6:17 PM CT.
Here's a rundown of the Minnesota Lottery's weekly draw time schedule:
| | | |
| --- | --- | --- |
| Lotto America | Wednesdays and Saturdays | 10:00 PM |
| Lucky For Life | Mondays and Thursdays | 9:38 PM |
| Northstar Cash | Daily | 6:17 PM |
| Gopher 5 | Mondays, Wednesdays, Fridays | 6:17 PM |
| Daily 3 | Daily | 6:17 PM |
Notable Winners of Minnesota Lotteries
Here are some big-time winners of the Minnesota Lottery:
Virgil Ericson from Mora, MN, won $744,131 playing Gopher 5
Stephen Braun from Buffalo, MN, won $1,869,493 playing Gopher 5
Debbie Kujava from Badger, MN, won $6,754,253 playing Lotto America
Dennis Grotz from Austin, MN, won $390,000 playing Lucky For Life
Stanley Hicks Jr. from West St. Paul, MN, won $500,000 playing 50X the Money
Minnesota Lottery Scratch Games
Apart from draw games, the Minnesota Lottery also has instant scratch games. There's plenty of variety on hand, with ticket prices ranging from $1 to all the way up to $50 on occasion. They all have different prize payouts and odds, with some of the most lucrative games awarding winners with up to $500,000 instantly!

Minnesota Lottery Second Chances – What is Second Chance?
Second chance drawings are promotional events held by the Minnesota Lottery to give players the opportunity to submit eligible tickets for a chance to win awesome prizes. These include cash, travel packages, merchandise, event tickets, and much more.
How does Second Chance work for the MN Lottery?
To participate in any promotional second chance drawings offered by the Minnesota Lottery, first create a player's account on the official website. From there, feel free to browse and participate in any special drawings available.
Information on the Minnesota Lottery
Minnesota Lottery Office
The Minnesota Lottery is headquartered in Roseville, and has four other regional offices.
Roseville Headquarters
2645 Long Lake Road
Roseville, MN 55113
651-635-8273
M-F 8:00 AM-5:00 PM
Owatonna
205 Cedardale Drive
Owatonna, MN 55060
507-444-2400
M-F 8:30 AM-12:00 NN, 1:00 PM-4:00 PM
Detroit Lakes
1641 Highway 10 W
Detroit Lakes, MN 56501
218-846-0700
M-F 8:30 AM-12:00 NN, 1:00 PM-4:00 PM
Virginia
130 Chestnut Street E
Virginia, MN 55792
218-748-2450
M-F 8:30 AM-12:00 NN, 1:00 PM-4:00 PM
Marshall
750 West College Drive
Marshall, MN 56258
507-537-6041
M-F 8:30 AM-12:00 NN, 1:00 PM-4:00 PM
Minnesota Lottery Customer Support
If you'd like to get in touch with Minnesota Lottery representatives, you may contact them through the following channels:
Minnesota Lottery Social Accounts
For regular updates, you can also follow the Minnesota Lottery on any of their social media accounts:
Minnesota Lottery Apps and Technology
The Minnesota Lottery currently does not offer an official mobile app. However, the official Minnesota Lottery website is optimized for mobile browsers, so you can take the Lottery with you wherever you go. You can easily look at all the latest jackpot amounts, draw results, second chance promotions, and more directly from your phone or tablet.
Other United States Lotteries
    * No state-sanctioned lottery