Lotto New York (NY) Lottery Results & Game Details
Lottery Results Updated On: 13 Aug 2020 (GMT)
Lotto Results and Winning Numbers - New York Lottery (NY)
Winning Numbers
Date
Jackpot

Regular Numbers

06
17
31
49
52
53

Bonus

39

Jackpot

$4,600,000

Regular Numbers

07
09
20
29
36
56

Bonus

58

Jackpot

$4,500,000

Regular Numbers

01
13
27
30
49
58

Bonus

42

Jackpot

$4,400,000

Regular Numbers

12
17
21
29
48
56

Bonus

53

Jackpot

$4,300,000

Regular Numbers

05
09
11
30
41
57

Bonus

29

Jackpot

$4,200,000

Regular Numbers

06
15
51
54
55
59

Bonus

39

Jackpot

$4,100,000

Regular Numbers

03
10
12
25
36
47

Bonus

46

Jackpot

$4,000,000

Regular Numbers

02
07
18
28
33
56

Bonus

15

Jackpot

$3,900,000

Regular Numbers

03
05
09
11
29
47

Bonus

52

Jackpot

$3,800,000
Lotto New York Hot and Cold Numbers
Hot Numbers
Regular Balls

10

17 Times

29

16 Times

56

15 Times

38

15 Times

53

14 Times

49

13 Times

36

13 Times

19

13 Times

1

13 Times

59

13 Times

33

12 Times

48

12 Times

44

12 Times

9

12 Times

7

12 Times

31

12 Times

58

12 Times

42

12 Times

6

12 Times

4

12 Times

14

12 Times

46

11 Times

32

11 Times

30

11 Times

37

11 Times

27

11 Times

Bonus

39

6 Times

25

6 Times

15

5 Times

46

4 Times

52

4 Times

37

4 Times

26

4 Times

24

3 Times

29

3 Times

27

3 Times

21

3 Times

17

3 Times

36

3 Times

59

3 Times

32

3 Times

5

3 Times

6

2 Times

58

2 Times

20

2 Times

54

2 Times

49

2 Times

3

2 Times

43

2 Times

7

2 Times

42

2 Times

30

2 Times

33

2 Times

50

2 Times

45

2 Times

10

2 Times
Cold Numbers
Regular Balls

35

5 Times

40

5 Times

45

6 Times

50

6 Times

57

6 Times

22

7 Times

2

7 Times

20

7 Times

16

7 Times

23

8 Times

13

8 Times

3

8 Times

25

8 Times

11

8 Times

39

8 Times

47

8 Times

52

8 Times

26

8 Times

43

9 Times

54

9 Times

51

9 Times

5

9 Times

41

9 Times

12

9 Times

34

9 Times

24

10 Times

28

10 Times

18

10 Times

8

10 Times

17

10 Times

55

10 Times

21

10 Times

15

10 Times

Bonus

55

0 Times

31

0 Times

4

0 Times

11

0 Times

12

0 Times

13

0 Times

14

0 Times

23

0 Times

28

0 Times

19

0 Times

34

0 Times

38

0 Times

40

0 Times

41

0 Times

44

0 Times

48

0 Times

51

0 Times

9

1 Times

16

1 Times

22

1 Times

1

1 Times

35

1 Times

47

1 Times

53

1 Times

2

1 Times

56

1 Times

8

1 Times

57

1 Times

18

1 Times
New York Lotto, although probably not as popular as it was back in its glory days, is still the New York Lottery's biggest games. After all, it's the state's only lottery that has a rolling jackpot.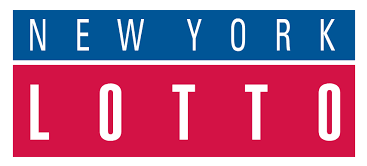 How to Play New York Lotto
Pick Your Numbers
You can use the Quick Pick option and the computer will automatically choose your numbers for you, or you can pick your own numbers by filling out a play slip and marking 6 numbers from 1 to 59.
Buy Your Ticket
You can buy New York Lotto tickets from authorized New York Lottery retailers for $1 for every 2 panels.
You can also purchase a New York Lotto subscription online from the New York Lottery Subscription Center, or go to theLotter to buy tickets in bulk.
New York Lotto Drawing Schedule
New York Lotto drawings are held twice a week, every Wednesday and Saturday at 11:21 PM EST.
Draws close at 11:20 PM.
New York Lotto Payout and Rules
New York Lotto features a 6/59 matrix, which means that players must pick 6 numbers between 1 to 59 to play. Rules are simple: if you match all 6 numbers you picked with the official draw numbers, you win the jackpot.
Additionally, a seventh, bonus number is drawn to determine the second prize-winner(s), and there are five prize tiers in total.
New York Lotto Payouts and Odds
New York Lotto doesn't feature any fixed prize amounts. Instead, each prize tier represents a percentage of the total prize pool, which is 40% of the total revenues from New York Lotto ticket sales.
The grand prize, or jackpot, starts at $2 million and increases by $300,000 each draw until someone wins it. Below is a rundown of each prize tier, their corresponding allocation from the prize pool, and your chances of winning:
| | | |
| --- | --- | --- |
| Numbers Matched | Prize | Odds |
| 6 of 6 | Jackpot: 75% of prize pool | 1 in 22,528,737 |
| 5 of 6 + Bonus | 2nd Prize: 7.25% of prize pool | 1 in 3,754,790 |
| 5 of 6 | 3rd Prize: 5.50% of prize pool | 1 in 72,208 |
| 4 of 6 | 4th Prize: 6.25% of prize pool | 1 in 1,090 |
| 3 of 6 | 5th Prize: 6% of prize pool | 1 in 48 |
Overall odds of winning a prize: 1 in 46.02
New York Lotto Claiming Your Prize
All winning ticket-holders have up to a year until after the draw date to claim their prize.
Claiming prizes below $600 can be done directly with any licensed lottery retailer. For prizes that go above this amount, you must visit any of the customer service centers or mail your claim to their office.
If you win the top prize, you can choose between a lump sum or annuity payments. Annuity payments are paid out over 26 years.
New York Lotto History and Facts
New York Lotto first began in 1978.
The game used to offer bigger prizes, with a $3 million minimum jackpot and $500,000 rollovers.
Other New York Lotteries
Check latest lottery results, jackpot amounts, winning odds, prize payouts, weekly drawing schedule and other useful information for all New York (NY) lotteries like Cash4Life, Take 5, Numbers, Win 4, Pick 10, Scratch-Offs, and the ever-popular multi-state Powerball & Mega Millions lotteries.