Tennessee (TN) Lottery Results – Check Tonight's Tennessee (TN) Lottery Winning Numbers
Results Updated On:28 Sep 2023 (GMT)
Tennessee Lottery (TN) Results and Winning Numbers
Game
Winning Numbers
Details
Powerball

Regular Numbers

01
07
46
47
63

Powerball

07

Power Play

3

Next Jackpot

$925,000,000

Mega Millions

Regular Numbers

15
30
35
42
60

Mega Ball

16

Megaplier

4

Next Jackpot

$267,000,000

Lotto America

Regular Numbers

21
22
25
46
50

Star Ball

01

ASB

02

Next Jackpot

$2,400,000

Tennessee Cash

Regular Numbers

04
09
16
17
18

Bonus

03

Next Jackpot

$320,000

Daily Tennessee Jackpot

Regular Numbers

03
12
22
33
36

Next Jackpot

$100,000

Cash4Life

Regular Numbers

06
18
34
36
47

Cash Ball

01

Cash 3 Evening

6-0-3

Wild

0

Cash 4 Morning

Regular Numbers

7
6
4
0

Wild

4

Cash 4 Midday

Regular Numbers

4
7
9
6

Wild

6

Cash 3 Morning

3-2-3

Wild

3

Powerball Double Play

Regular Numbers

10
25
51
52
63

Powerball

01

Cash 3 Midday

8-6-6

Wild

3

Cash 4 Evening

Regular Numbers

4
1
4
1

Wild

8
Every year, nearly two million people buy tickets to take part in a variety of Tennessee Lottery games: Powerball, Mega Millions, Tennessee Cash, Lotto America, etc. If you're searching for the latest TN Lottery news, winning numbers, draw schedules, and jackpots, you've come to the right place.
Read on to learn everything about the Tennessee Lottery!
About the Tennessee Lottery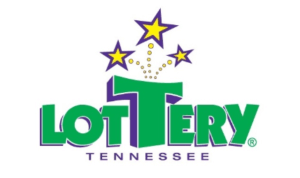 The Tennessee Lottery was founded in 2003 and has been run by the Tennessee Education Lottery Corporation (TELC) ever since. Tennessee education lottery corporation is also a member of the Multi-State Lottery Association (MUSL) and participates in Powerball and Mega Millions games.
In 2021, the TELC reported a $2.08 billion revenue, the highest since its inception in 2003. It has also managed to raise over $6 billion in cash for education, which translates to $24 billion in sold lottery tickets.
Tennessee Lottery Rules
Before playing any TN Lottery game, you should have a firm grasp of the rules. Although each game has its own dos and don'ts, the lottery requires all participants to abide by the following:
All players must be over 18 years old.
They must be TN residents.
They must be physically located within the TN state borders to be eligible for the games.
Tennessee Lottery Tickets
TN residents can visit any of approximately 5,000 lottery retailers and purchase instant-win or drawing-style game tickets. Players who win a prize in instant games have 90 days to claim it, while those who do so in draws have 180 days to collect their reward.
Can I Buy TN Lottery Tickets Online?
Unfortunately, Tennessee law explicitly prohibits online lottery play. Therefore, if you want to partake in drawings, you must purchase a ticket in person at one of over 5,000 licensed retailers. Take note that you can only buy the tickets using cash.
Tennessee Lottery Games and Drawing Schedule
Powerball
Powerball is one of the most popular jackpot games in the US. To hit the biggest prize, you need to match five white ball numbered from 1 to 69, and one red Powerball numbered 1 to 26. You can increase your odds of winning non-jackpot prizes up to 10 times with the PowerPlay feature. Powerball drawings take place at 9:59 p.m. CT on Monday, Wednesday, and Saturday.
Mega Millions
Mega Millions is enjoyed by millions of people from 45 US states, including Tennessee. Like in Powerball, the game requires you to match five white balls, this time from1 to 70, along with a golden Mega Ball from 1 to 25. The Megaplier feature can boost non-jackpot prizes up to 10x. The winning numbers are drawn every Tuesday and Friday at 10 p.m. CT.
Apart from multi-state lottery games like Powerball and Mega Millions, Lotto America is Tennessee's biggest drawing-style jackpot game. To participate in Lotto America, you need to fill out the ticket by choosing five numbers between 1 and 52 along with one Star Ball number from 1 to 10. Alternatively, mark the Quick Pick box on the payslip and let the computer make the decision for you. Draws occur every Wednesday and Saturday at 10:30 p.m. CT.
Similarly to Lotto America, Tennessee Cash requires participants to select five numbers between 1 and 35 and then settle on a Cash Ball number from 1 to 5. For Tennessee Cash, the Quick Pick option is also available, allowing the software to select the numbers randomly. Tennesse Cash Players can tune in on Monday, Wednesday, and Friday at 10:30 p.m. CT.
Cash4Life is one of the most popular choices from the rich assortment of TN Lottery games. Unlike Tennessee Cash, to win the main prize of $1,000 daily for life, you need to pick five numbers between 1 and 60 and one Cash Ball number from 1 to 4. You can play up to five sets, each costing $2. Every day at 8 p.m. CT, players have a chance to claim the top prize.
Select four numbers from 1 to 9 on your payslip, and then choose the order in which you want your numbers to be drawn. For $0.50, you can pick the Exact or Any Order, while you'll have more options for $1. These include Exact Order, Any Order, or a combination of the two. Daily draws happen mornings, middays, and evenings at 9:28 a.m., 12:28 p.m., and 6:28 p.m., respectively.
The same rules apply for Cash 3, except in this game you need to pick three numbers ranging from 1 to 9 and specify the play type (Exact Order, Any Order, or Combo). Unlike Tennessee Cash, if you don't choose the kind of play you'd like, it will automatically switch to the Exact Order play. Cash 3 draws happen at three intervals: mornings at 9:28 a.m., middays at 12:28 p.m., and evenings at 6:28 p.m.
Keno to Go
Keno to Go gives you plenty of leeway to choose how you wish to play the game. The ticket itself has five distinct sections. In the first one, you need to specify the number of spots you'd like to play. This can range from 1 to 10. Then, based on the amount of spots you've chosen, pick the numbers from 1 to 80. Alternatively, you can opt for Quick Pick and let the computer do it for you.
Next, settle on the amount you'd like to play for each draw, from $1 to $10. The fourth step requires you to choose how many consecutive draws you'd like to participate in. You can select up to 20. Finally, add the Bulls-Eye feature and boost your odds of winning.
Keno to Go draws occur daily, every four minutes.
Here's a rundown of the Tennessee Lottery's weekly schedule:
Powerball

Monday, Wednesday, and Saturday

9:59 p.m. CT

Mega Millions

Tuesday and Friday

10 p.m. CT

Lotto America

Wednesday and Saturday

10:30 p.m. CT

Tennessee Cash

Monday, Wednesday, and Friday

10:30 p.m. CT

Cash4Life

Daily

8 p.m. CT

Cash 4

Morning and Midday: Monday through Saturday

Evening: Daily

Morning: 9:28 a.m. CT

Midday: 12:28 p.m. CT

Evening: 6:28 p.m. CT

Cash 3

Morning and Midday: Monday through Saturday

Evening: Daily

Morning: 9:28 a.m. CT

Midday: 12:28 p.m. CT

Evening: 6:28 p.m. CT

Keno to Go

Daily

Every four minutes
How to Claim a Lottery Prize in Tennessee
If you've won a prize of $600 or less, you can collect it at any licensed retailer within the state borders. However, if your reward exceeds this amount, you'll have to visit the nearest TN Lottery district office with the following documentation:
A signed winning ticket
A completed Claim Form
Proof of ID (Government-issued ID, driver's license, military ID card, etc.)
Proof of Social Security number
When it comes to prizes which exceed $200,000, players will need to claim them at the Tennessee Lottery Headquarters in Nashville. Drawing-style game winners have 180 days to come forward and claim their lottery prizes, while instant-win tickets are valid for 90 days.
Notable Winners of Tennessee Lotteries
Although the chances of getting a huge win can be low, the list of the most notable Tennessee Lottery wins is quite an extensive one:
In October 2021, two best friends, Wyatt Close and Brandon Thompson shared a $30 Jumbo Bucks Titanium instant ticket and won an astounding $3 million. The two players purchased the winning ticket at the QuikTrip in Lebanon, TN.
July 13, 2019, was a lucky day for the person who bought a Powerball ticket at Worsham's Market in Hendersonville. The winner claimed a $198 million jackpot ($128.1 million in a lump sum) through Freedom Trust.
In November 2016, a Powerball player purchased a ticket in Lafayette, Macon County, and won a jaw-dropping jackpot of $420 million.
A Munford-based couple, John and Lisa Robinson, started off 2016 on a high note by winning a third of the largest Powerball jackpot in history. They claimed $528.8 million out of $1.6 billion. The other two-thirds went to the winners in California and Florida.
In November 2015, a Powerball ticket was purchased at the Hobson Tobacco and Beer Store in Antioch. The fortunate buyer went on to win the $144.1 million jackpot. The winner's identity remains unknown, as the prize was claimed by a revocable trust.
Roy Cockrum, a Knoxville native, collected a massive Powerball jackpot of $259.8 million in June 2014. He opted for the lump sum and went home with a $115 million payday.
Tennessee Lottery Scratch-Offs
Besides drawing-style games, Tennessee Lottery also hosts a range of instant-win games, aka scratch-offs. Players can choose between eight tiers of scratch-offs. Their prices can range from $1 to $30, and prizes can amount to a jaw-dropping $4 million!

Tennessee Lottery Second Chances — What Is Second Chance?
Players who haven't won instant games can use their tickets to enter Second Chance draws and get another shot at claiming a prize. If you want to participate, you must have a VIP Rewards account. Alternatively, you can use a TN Lottery app to enter the draws.
How Does Second Chance Function for TN Lottery?
As we've mentioned, participants need to have a registered VIP Rewards account. Afterward, they can log in to their profile and use the non-winning tickets to enter eligible draws.
Additionally, while participating in Second Chance, you can also collect VIP points that could help you win extra prizes and give you a chance to take part in other draws.
Information on Tennessee Lottery
Tennessee Lottery Office
The Tennessee Lottery headquarters are located at 26 Century Blvd., Suite 200, Nashville, TN 37214. Besides the central office of Tennessee Lottery headquarters, TN Lottery also has several others in different districts:
Knoxville — 9298 Kingston Pike, Knoxville, TN 37922
Chattanooga — 2020 Gunbarrel Rd., Suite 106, Chattanooga, TN 37421
Memphis — Chiles Plaza, 7424 U.S. Highway 64, Suite 104, Memphis, TN 38133
Tennessee Lottery Customer Support
In case you need assistance or any further clarification, you can always reach out to TN Lottery customer support via:
Email —

[email protected]

Contact form on the website
Main phone line for general inquiries — 1-615-324-6500
Other player services hotlines are available Monday through Friday, from 8:30 a.m CT to 5:30 p.m. CT:
| | |
| --- | --- |
| Areas (615) and (629) | 615-254-4946 |
| Area (901) | 466-4946 |
| Area (865) | 512-4946 |
| Area (423) | 939-7529 |
| All other TN areas | 1-877-786-7529 |
| Outside TN | 615-254-4946 |
Tennessee Lottery Social Accounts
TN Lottery uses the power of social media to its advantage and regularly shares the latest news. The following is a list of all social media accounts of the Tennessee Lottery:
Tennessee Lottery Apps and Technology
Although the state prohibits online lottery play, TN residents can download a TN lottery app for iOS and Android devices and use it to:
Scan the tickets
Find the nearest retailer
Create a mobile payslip
View available games and their prizes
Access VIP Rewards account
Participate in Second Chance drawings, etc.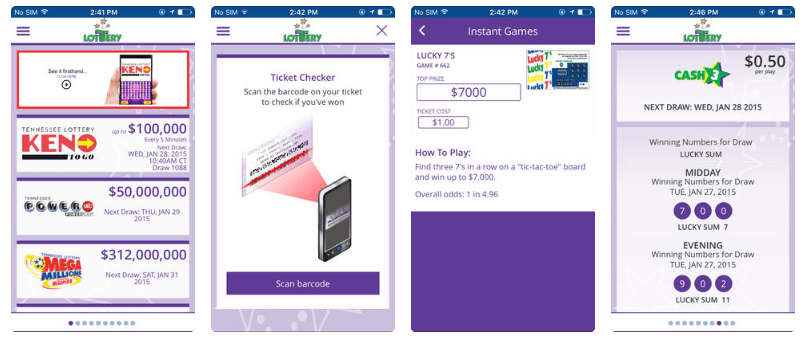 Tennessee Tax Information
Lottery prizes of $600 or less aren't reported to the IRS. However, those exceeding $5,000 are subject to federal income taxes, which amount to 25% of your total lottery winnings. In general, Tennessee refrains from taxing lottery winnings on the state level, regardless of the amount won.
Tennessee Lottery FAQ
Are Tennessee Lottery rules different if you play online?
Unfortunately, the state of Tennessee prohibits playing the lottery online. So, if you want to participate in lottery games, you must purchase tickets in person.
How do I know lotteries found on Lottery Critic are legit?
Our team dedicates a lot of time to doing proper research and bringing you detailed information about the state lotteries. All games you find on Lottery Critic belong to official state-owned organizations. Consequently, you can rest assured the winning numbers and jackpots come from the most reliable sources.
How long does it take to receive your prize if you win the Tennessee Lottery?
The wait time depends on the amount you've won. For example, after checking your Tennessee lottery results you can collect prizes of $600 or less at any retailer right away. On the other hand, those exceeding this amount require more time.
Other United States Lotteries