Tennessee Lottery (TN): Results, Winning Numbers, & Fun Facts!
Lottery Results Updated On:13 Jul 2020 (GMT)
Rating:
Tennessee Lottery (TN) Results and Winning Numbers
Game
Winning Numbers
Details
Mega Millions

Regular Numbers

10
15
20
49
53

Mega Ball

22

Megaplier

5

Next Jackpot

$91,000,000

Powerball

Regular Numbers

14
19
61
62
64

Powerball

04

Power Play

2

Next Jackpot

$87,000,000

Lotto America

Regular Numbers

03
12
22
26
31

Star Ball

03

ASB

03

Next Jackpot

$3,450,000

Tennessee Cash

Regular Numbers

01
17
23
28
31

Bonus

04

Next Jackpot

$380,000

Cash 3 Evening

5-1-8

Lucky Sum

14

Cash4Life

Regular Numbers

02
11
13
43
59

Cash Ball

04

Cash 4 Midday

Regular Numbers

8
2
1
9

Lucky Sum

20

Cash 3 Midday

3-1-4

Lucky Sum

8

Cash 4 Morning

Regular Numbers

0
0
1
8

Lucky Sum

9

Cash 3 Morning

8-7-4

Lucky Sum

19

Cash 4 Evening

Regular Numbers

3
8
0
6

Lucky Sum

17
About the Tennessee Lottery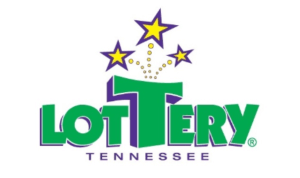 The Tennessee Lottery is run by the Tennessee Education Lottery Corporation, which was created in June 2003. In January 2004, the TELC sold its first lottery ticket ever, with its mission of raising funds for education in Tennessee. Since its inception, the TELC has contributed more than $4..7 Billion to benefit Tennessee schools, programs, and students.
Tennessee Lottery Tickets
Tennessee Lottery tickets can be purchased from any of the 5,000+ authorized retailer within the state of Tennessee.
Winning draw game tickets are valid for 180 days after the draw date, which means that players must claim their prizes within that time frame.
For winning instant tickets, prizes must be claimed within 90 days of the official end date of the corresponding game.
Can I buy TN Lottery tickets online?
No. Tennessee laws require that all lottery tickets be purchased in person at a participating retailer. Tennessee Lottery tickets can only be purchased with cash.
Tennessee Lottery Games and Drawing Schedule
Lotto America is the Tennessee Lottery's biggest jackpot game. It features bi-weekly draws – every Wednesday and Saturday at 10:30 PM CT.
To play Lotto America, pick 5 numbers from 1 to 52, plus an additional Star Ball number from 1 to 10. Match all of the numbers to win the jackpot. There are nine prize tiers in total.
The ever-popular Cash4Life lottery makes a welcome appearance in the Tennessee Lottery's lineup of games. After all, with a top prize of $1,000 everyday for life, it's one game that's sure to excite.
Cash4Life requires players to pick 5 numbers from 1 to 60, plus a Cash Ball number from 1 to 4. Match all numbers and take home that elusive grand prize. Cash4Life drawings are held twice a week, on Mondays and Thursdays, at 8:00 PM CT.
Tennessee Cash is a bit like Lotto America's little brother. It features a similar game type, but with a smaller number range. Pick 5 numbers from 1 to 35, plus a Cash Ball number from 1 to 5, in order to play.
Drawings are held three times a week, on Mondays, Wednesdays, and Fridays, at 10:30 PM CT.
Keno To Go
In Keno To Go, players get plenty of freedom in how they play or win. You can choose to play anywhere from 1 to 10 numbers, which greatly affects your odds of winning (as well as prize amounts). You can also set your wager from as low as $1 to as high as $10. If you opt for the Bulls-Eye feature, you get more chances of winning, as well as bigger payouts.
Keno To Go draws occur every 5 minutes, Mondays to Saturdays.
In Cash 3, players pick a 3 digit number in order to play. Winning is determined by which play type you choose – whether by matching in exact order, in any order, or a combination of both types. You can also add the Lucky Sum feature to increase your chances of taking home a prize.
Cash 3 draws are held everyday at 9:28 AM, 12:28 PM, and 6:28 PM CT. On Sundays, only the evening draw takes place.
Cash 4 offers a similar set of rules to Cash 3, except that players must pick a 4 digit number in order to play. The draw schedule is also similar – everyday at 9:28 AM, 12:28 PM, and 6:28 PM CT, with the exception of Sundays which only hold the evening draw.
Here's a rundown of the Tennessee Lottery's weekly schedule:
| | | |
| --- | --- | --- |
| Lotto America | Wednesdays and Saturdays | 10:30 PM |
| Cash4Life | Mondays and Thursdays | 8:00 PM |
| Tennessee Cash | Mondays, Wednesdays, Fridays | 10:30 PM |
| Keno To Go | Mondays through Saturdays | every 5 minutes |
| Cash 3 | Daily* | 9:28 AM, 12:28 PM, 6:28 PM |
| Cash 4 | Daily* | 9:28 AM, 12:28 PM, 6:28 PM |
*The 9:28 AM and 12:28 PM draws are not available on Sundays.
Notable Winners of Tennessee Lotteries
Here are some of the Tennessee Lottery's biggest and most recent winners:
Sam Arnold, won $2,060,705 from Tennessee Cash last May 2018.
Steve Stewart, won $1,000 a week for life, from Cash4Life last November 2017.
Below are more big winners who won from instant game tickets:
Rick Keith, won $1 million from playing 10X last December 2018.
Joshua Thigpen, won $3 million from playing Ultimate Millions last October 2018.
Melvin Adams, won $1 million from playing 100x last January 2018.
Tennessee Lottery Instant Games
The Tennessee Lottery provides players with dozens of instant games – otherwise referred to as scratch-off tickets – to choose from. Ticket prices range from $1 to $30, and some of the biggest prizes go all the way up to $4 million!

Tennessee Lottery Second Chances – What is Second Chance?
Second chance drawings give owners of non-winning instant game tickets another shot at winning. Prizes include cash and other prizes.
How does Second Chance work for the TN Lottery?
Before you can participate in second chance drawings for the Tennessee Lottery, you first have to register an account with the Tennessee Lottery's member page, also known as the VIP Suite. From there, you can submit any eligible tickets you own to join whatever second chance promotions are running.
As an added bonus, you can also earn VIP Points which allow you to participate in special drawings with awesome prizes like cars, vacation packages, designer goods, high-end electronics, and much more.
Information on the Tennessee Lottery
Tennessee Lottery Offices
The Tennessee Lottery is headquartered in 26 Century Blvd., Suite 200, Nashville, TN 37214.
They also have district offices in the following locations:
Knoxville: 9298 Kingston Pike, Knoxville, TN 37922
Chattanooga: 2020 Gunbarrel Rd., Suite 106, Chattanooga, TN 37421
Memphis: Chiles Plaza, 7424 U.S. Highway 64, Suite 104, Memphis, TN 38133
Tennessee Lottery Customer Support
If you'd like to get in touch with Tennessee Lottery representatives, you may contact them through the following channels:
Main Telephone (General Inquiries): 1-615-324-6500
| | |
| --- | --- |
| Area | Phone Number for Player Services |
| (615) and (629) | 615-254-4946 |
| (901) | 466-4946 |
| (865) | 512-4946 |
| (423) | 939-7529 |
| All other areas in TN | 1-877-786-7529 |
| Outside TN | 615-254-4946 |
Tennessee Lottery Social Accounts
For more information and regular updates, you can also follow the Tennessee Lottery on any of their social media accounts:
Tennessee Lottery Apps and Technology
Get news and updates from the Tennessee Lottery while on-the-go, directly to your mobile device. You can download the official Tennessee Lottery app directly from the Apple App Store and Google Play Store.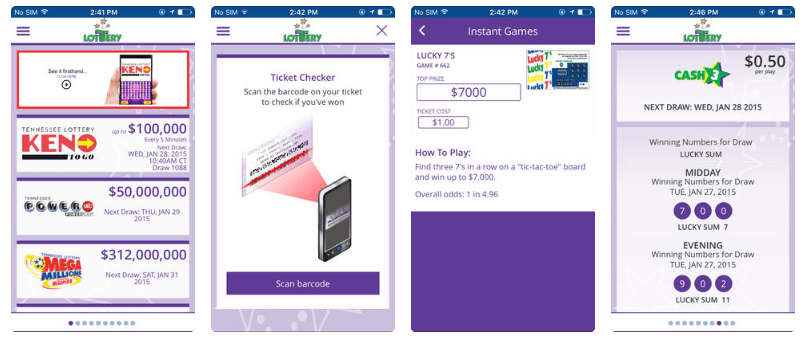 The Tennessee Lottery App lets you:
Scan your tickets to see if you've won
Check the latest results and winning numbers
Log into and manage your VIP account.
Participate in second chance drawings.
View the latest promotions.
and more.
Other United States Lotteries
    * No state-sanctioned lottery