Michigan Lottery (MI): Results, Winning Numbers, & Fun Facts!
Lottery Results Updated On:14 Jul 2020 (GMT)
Rating:
Michigan Lottery (MI) Results and Winning Numbers
Game
Winning Numbers
Details
Mega Millions

Regular Numbers

10
15
20
49
53

Mega Ball

22

Megaplier

5

Next Jackpot

$91,000,000

Powerball

Regular Numbers

14
19
61
62
64

Powerball

04

Power Play

2

Next Jackpot

$87,000,000

Classic Lotto 47

Regular Numbers

06
13
18
25
39
40

Next Jackpot

$10,550,000

Fantasy 5

Regular Numbers

09
13
21
24
25

Next Jackpot

$295,000

Poker Lotto

Regular Numbers

QS
9C
8H
2S
4S

Daily 4 Midday

Regular Numbers

1
3
9
4

Daily 3 Evening

Regular Numbers

0
0
5

Lucky For Life

Regular Numbers

09
13
34
36
46

Lucky Ball

10

Keno

Regular Numbers

02
11
14
17
18
20
22
28
30
34
40
48
50
56
58
61
62
65
68
69
72
77

Daily 4 Evening

Regular Numbers

2
8
7
5

Daily 3 Midday

Regular Numbers

9
8
9
About the Michigan Lottery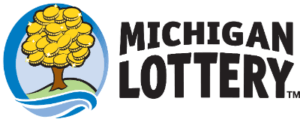 The Michigan Lottery officially began in November 1972 as a way of generating funding for Michigan's public school system. Since then, the Michigan Lottery has contributed over $21.4 Billion to that cause.
Michigan Lottery Tickets
Michigan Lottery tickets can be purchased from any authorized retailer within the state of Michigan, as well as over the internet for certain games. All winning tickets are valid for up to a year after the official draw, and winners must claim their prize within that time frame.
Can I buy MI Lottery tickets online?
Yes, but only for certain games. You can play Fantasy 5 and Lotto 47 online, as well as Powerball, Mega Millions, Keno and other instant games. Just sign up for a free Michigan Lottery account to start playing. Accepted payment options include all major credit cards.
Also, make sure you take advantage of their current promotion that gives you 50% more on your first deposit, up to a maximum of $100. You'll also get some free plays bundled in. It's an awesome deal that should help get you on your way to big winnings. Check out Michigan Lottery's Welcome Bonus page for more information.
Michigan Lottery Promo Code
Enter the bonus code FREEPLAY10 when you play the Michigan Lottery online. This gives you 10 free plays of Instant Keno Multiplier – one of their most popular games.
Michigan Lottery Games and Drawing Schedule
For players looking to win big, Lotto 47 is sure to please. Jackpots start at a cool $1 million and continue to grow until someone wins. Rules are simple, too. Just pick 6 numbers and match them all to take home the grand prize. With the EZmatch feature, players have even more chances of winning. Drawings for Lotto 47 are held every Wednesday and Saturday at 7:29 PM EST.
"For Life" lottery games are always a crowd favorite, and Michigan's Lucky For Life is no exception. With a grand prize of $1,000 per day for life, it's easy to see why. To win the top prize, players must match 5 numbers plus an additional Lucky Ball. Lucky For Life drawings are held every Monday and Thursday at 10:35 PM EST.
Fantasy 5 is like a miniature version of Lotto 47. Jackpots are smaller, starting at $100,000; and only 5 numbers come are picked and drawn. Drawings are held daily at 7:29 PM EST.
Fantasy 5 also features the EZmatch feature, giving players the opportunity to win instant prizes of up to $500.
Win up to $500 in Daily 3. Players can play with different bet types (straight, box, wheel, 2-way, and 1-off) and prizes are determined by which type they choose. To play, just pick 3 single-digit numbers from 0 to 9, choose your bet type, and wait for the draw. Drawings are held daily – with the midday drawing at 12:59 PM EST, and the evening drawing at 7:29 PM EST.
In Daily 4, game mechanics are very much similar to Daily 3 – except that instead of choosing 3 numbers, players have to choose 4. That also means that prizes are bigger, with the top prize at a not-too-shabby $5,000. Drawings for Daily 4  are also held twice daily at 12:59 PM and 7:29 PM EST.
If you're familiar with Keno, then you should feel right at home with Michigan Lottery's Club Keno. You can play anywhere from 1 to 10 numbers – giving you more control over your odds of winning.
Club Keno also features three additional game modes: Extra, Kicker, and the Jack. They all require you to add more to your wager, but provide additional ways of increasing your chances of winning, as well as any prizes you might win. Drawings are held everyday, every few minutes starting at 6:00 AM to 1:59 AM EST.
Interestingly, Michigan Lottery offers a second Keno game, but with very different mechanics. It's actually more similar to traditional lottery games, wherein players must pick 10 numbers from 1 to 80, and match them all to snatch the top prize of $250,000. Drawings take place daily at 7:29 PM EST.
An interesting cross between lottery and Poker, Poker Lotto is a fun alternative that all players can enjoy. To play, you are automatically "dealt" a random hand of five cards from a standard 52-card deck. These cards are printed on your ticket and if you manage to form a winning Poker hand, you can win $5,000 instantly.
You also get another shot at winning  up to $100,000 when the draw comes, should you match all 5 of your cards with those of the official draw. Drawings are held daily at 7:29 PM EST.
Here's a rundown of the Michigan Lottery's weekly schedule:
| | | |
| --- | --- | --- |
| Lotto 47 | Wednesdays and Saturdays | 7:29 PM |
| Lucky For Life | Mondays and Thursdays | 10:35 PM |
| Fantasy 5 | Daily | 7:29 PM |
| Daily 3 | Daily | 12:59 PM, 7:29 PM |
| Daily 4 | Daily | 12:59 PM, 7:29 PM |
| Club Keno | Daily | Every few minutes from 6:00 AM to 1:59 AM |
| Keno | Daily | 7:29 PM |
| Poker Lotto | Daily | 7:29 PM |
Notable Winners of Michigan Lotteries
Below are some of the most notable winners in the Michigan Lottery's recent history:
A man from Montcalm County who chose to remain anonymous, won the second-biggest jackpot in Lotto 47's history. He won $22.59 million on February 18, 2017. The current record is $23.6 million from all the way back in March 2008.
A man from Bay County who also remained anonymous, was one of two winners of the $9.64 million jackpot for the Lotto 47 drawing in October 10, 2018 draw. The interesting bit? He had actually lost his winning ticket by accidentally throwing it out in the trash. Luckily, he found it dumpster diving and was able to claim his share of the prize.
Michigan Lottery Scratch-Offs
The Michigan Lottery provides plenty of scratch-off tickets for those looking for more instant results. There are dozens of games on tap, with ticket prices ranging from $1 to $30. Top prizes for some of the most lucrative games currently go up to $4 million and also $1,000/week for life.
Some instant games are also available for play on the internet. If you haven't tried playing online yet, now's a great time to get started. The Michigan Lottery is offering 50% bonus credit on your first deposit, up to a maximum of $100, along with some free plays for some instant games. Head to the Michigan Lottery's promotions section to claim your bonus.

Michigan Lottery Second Chances – What is Second Chance?
Second chance drawings provide non-winning instant game ticket holders with more opportunities to win. In the Michigan Lottery's case, players can win some great prizes like coupons, drawing entries, and more.
How does Second Chance work for the MI Lottery?
To enter second chance drawings for the Michigan Lottery, players must have a registered Michigan Lottery account. They can use the same account details to log in to the official Michigan Lottery Second Chance website and enter their non-winning ticket codes to qualify and play.
Information on the Michigan Lottery
Michigan Lottery Office
The Michigan Lottery is headquartered at 101 E. Hillsdale Street, Lansing, MI 48909.
They also have satellite offices strategically located in Grand Rapids, Saginaw, Detroit, Livonia, and Sterling Heights.
Michigan Lottery Customer Support
If you'd like to get in touch with Michigan Lottery representatives, you may contact them through the following channels:
Michigan Lottery Social Accounts
For more information and regular updates, you can also follow the Michigan Lottery on any of their social media accounts:
Michigan Lottery Apps and Technology
The Michigan Lottery provides a mobile app for players looking to play while on-the-go. It's available for all Android and iOS mobile devices and provides some nifty features to take your gaming experience to the next level.
The app is readily available for download from the Apple App Store. However, Android users will have to download the installer directly from the Michigan Lottery website, since Google Play Store policies do not allow for online gambling.

The Michigan Lottery App has the following key features:
Ticket scanner to check for wins
Purchase tickets for some MI Lottery games
Play online games for cash prizes and other rewards (and earn Michigan Lottery bonus credit.)
Watch Club Keno drawings
Authorized retailer locator
and more.
Other United States Lotteries
    * No state-sanctioned lottery