Hungary Lotto Results, Jackpots, & Fun Facts!
Results Updated On:14 Aug 2020 (GMT)
Game
Winning Numbers
Details
Otoslotto

Regular Numbers

17
18
55
59
67

Next Jackpot

Ft797,000,000

Hatoslotto

Regular Numbers

2
14
27
32
36
40

Next Jackpot

Ft343,000,000
About Hungarian Lotteries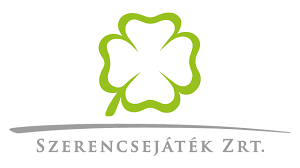 Founded in 1991, Szerencsejáték Zrt. is the largest provider of lotteries, games of chance, as well as gambling and sports betting activities in Hungary. The company is wholly owned by the state, and also operates several large casinos in the country.
Like many other lottery operators, Szerencsejáték contributes a significant portion of its profits back to the national budget. The money they raise helps fund projects that support social welfare, healthcare, sports programs, and more.
List of Hungary Lotto Games
As far as lotteries go, Hungary's Hatoslotto is about as straightforward as it gets. The game features a traditional 6/45 matrix with no additional balls. So if you do the math, your odds of winning the jackpot, compared to other lotteries, are pretty favorable at 8,145,060 to 1.
Jackpots start at 60,000,000 Ft and rollover every draw until it's won. There are also 3 other prize tiers, giving you additional chances of winning.
Hatoslotto has drawings once a week on Sunday at 3:50 PM.
Ötöslottó – Lotto 5
Hungary's Otoslotto, too, has a very simple set of rules. To play, all you have to do is pick 5 numbers from 1 to 90. If you match all 5, you stand to win the entire jackpot!
Otoslotto has drawings every Saturday evening at 6:45 PM.
Featuring a jackpot that starts at a whopping €10 million, Eurojackpot is one lottery that has big odds and correspondingly big prizes. Rules are a little bit more complicated here. You have to pick 5 main numbers from 1 to 50, plus 2 additional numbers from 1 to 10.
Eurojackpot has draws every Friday evening at approximately 8:00 PM.
Hungary Lottery Draw Times and Schedule
| | | |
| --- | --- | --- |
| Hattoslotto | Sunday | 3:50 PM |
| Otoslotto | Saturday | 6:45 PM |
| Eurojackpot | Friday | 8:00 PM |
| Scandinavian Lotto | Wednesday | 10:25 PM |
| Putto | Everyday | Every 5 minutes |
Hungary Lottery Information
Tickets and Age Restrictions
You can buy lottery tickets from over 7,700 authorized retailers in Hungary. Online play is also available, but you'll need to have a Hungarian bank account to register and collect any prizes you win.
Players must be at least 18 years of age to enter.
Can overseas players play Hungarian lotteries online?
Players from outside Hungary can play Hatoslotto and other Szerencsejáték games online if they have a Hungarian bank account. For those that don't, we recommend using a third-party service like theLotter to buy your tickets. Read our theLotter review to find out more.
Tax on Winnings
Lottery winnings are not taxed in Hungary. However, you might have to pay taxes if the money exits the country.
Prize Claiming
If you win the lottery in Hungary, you can claim your prize:
By filing a claim at any Szerencsejatek retailer. This is for prizes up to 200,000 Ft,
For prizes over 200,000 Ft, but less than 5,000,000 Ft, you can also try any of the bigger retailers, or go directly to Szerencsejáték. You will also need to provide proof of identity and address.
For winnings over 5,000,000 Ft, but below 40,000,000 Ft, you need to call Szerencsejáték (via the number 06-30-511-64-44) to make arrangements.
Finally, if you win more than 40,000,000 Ft, you need to give Szerencsejáték a call using a different number (06-20-933-06-30)
All prizes, including the jackpot, will be paid out to your Hungarian bank account. If you do not have one, please contact the operator to make the necessary arrangements.
Winners have only 90 days to claim their prizes, so be sure to check your tickets for winners!
Get in Touch with the Hungary Lotteries
You can reach Szerencsejáték customer representatives though the following:
Customer Support
Social Media Accounts
Mobile App
You can also play online and buy lottery tickets using the official Hungary lottery mobile app. Just go to the Apple App Store to install the app to your iOS device. If you have an Android, you can download the APK installer from the official website.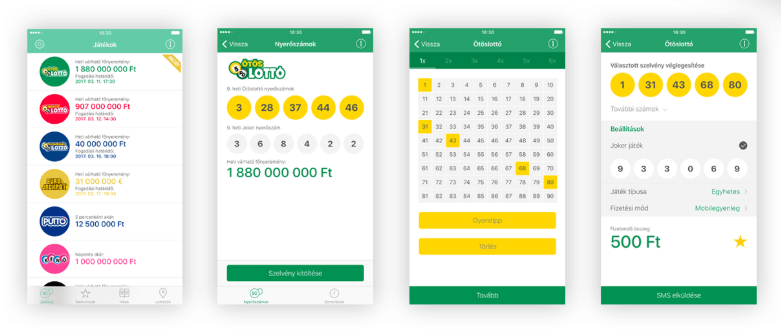 Purchase lotto tickets for Hatoslotto, Otoslotto, and other games, view the latest results, find the nearest retailers, and so much more. You might even get access to some awesome promos.