Fantasy 5 – Michigan Lottery
Lottery Results Updated On: 14 Aug 2020 (GMT)
Latest Results & Jackpot Amounts
Winning Numbers
Date
Jackpot

Regular Numbers

04
11
16
18
39

Jackpot

$100,000

Regular Numbers

11
13
18
24
27

Jackpot

$110,000

Regular Numbers

25
26
30
32
37

Jackpot

$105,000

Regular Numbers

04
13
26
33
35

Jackpot

$100,000

Regular Numbers

06
12
17
27
29

Jackpot

$100,000

Regular Numbers

06
17
21
29
39

Jackpot

$105,000

Regular Numbers

13
15
17
23
31

Jackpot

$100,000

Regular Numbers

08
16
22
23
30

Jackpot

$105,000

Regular Numbers

12
16
23
24
31

Jackpot

$100,000
Fantasy 5 Michigan Hot and Cold Numbers
Hot Numbers
Regular Balls

8

21 Times

13

20 Times

29

20 Times

22

18 Times

16

17 Times

33

17 Times

10

17 Times

37

16 Times

21

15 Times

18

14 Times

39

14 Times

6

14 Times

11

14 Times

7

14 Times

4

14 Times

3

14 Times

28

14 Times

19

13 Times

38

13 Times

25

13 Times
Cold Numbers
Regular Balls

14

5 Times

1

6 Times

30

7 Times

36

8 Times

15

8 Times

9

9 Times

24

10 Times

2

10 Times

20

10 Times

12

11 Times

27

11 Times

32

11 Times

5

11 Times

17

11 Times

31

12 Times

23

12 Times

34

12 Times

35

12 Times

26

12 Times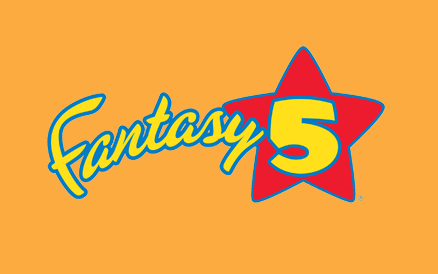 Fantasy 5 is like a miniature version of Lotto 47. The jackpot are smaller and starts at $100,000; and only 5 numbers are picked and drawn.
Fantasy 5 Winners Michigan
Some of the biggest winners of Fantasy 5 in recent history are:
$894,666. The biggest jackpot ever won from Michigan Lottery's Fantasy 5 is an anonymous man from Genesee County. 58 years old at the time of his win, the lucky winner won the August 12, 2018 drawing with the numbers 4, 6, 14, 16, and 17. When asked what he would do with the money, he said he planned to travel and share some of it with his family.
$840,328. The previous record was won by another unnamed winner from Wayne County. This was for the July 13, 2011 drawing.
You can also visit the official Michigan Lottery Winners Page to see a list of all their recent game winners.
Michigan Fantasy 5 Rules
To play the Michigan Lottery's Fantasy 5 game, choose 5 numbers from 1 to 39. Take home the jackpot if you match all  the numbers with the official draw. As usual, the Easy Pick option is available.
Jackpots start at $100,000 and continue to roll until someone wins. Secondary prizes are also awarded for matching fewer numbers.
Fantasy 5 costs $1 for each set of numbers played.  You can play Fantasy 5 in-store as well as online.
Michigan Fantasy 5 Payout
Fantasy 5 has four prize tiers. Their corresponding prize amounts and odds of winning are:
| | | |
| --- | --- | --- |
| Numbers Matched | Prize | Odds |
| 5 of 5 | Jackpot | 1 in 575,757 |
| 4 of 5 | $100 | 1 in 3,387 |
| 3 of 5 | $10 | 1 in 103 |
| 2 of 5 | $1 | 1 in 10 |
Michigan Fantasy 5 Drawing Time
Michigan Lottery's Fantasy 5 drawings are held daily at 7:29 PM EST.
Ticket sales for the current draw are available until 7:08 PM. Ticket sales resume for the next draw at 7:10 PM.
EZmatch
For $1 more per play, you get the chance to win instant cash prizes with EZmatch. When one or more of your regular draw numbers matches an EZmatch number, you win! Prizes are predetermined for every draw, but range from $2 to $500.
Double Play
For an additional $1, players can also enable Double Play to double their chances of winning.
After the main draw, a second drawing takes place and only players who have enabled Double Play are eligible to win.
Prizes for Double Play are doubled, except for the top prize which has a cap of $110,000.
Double Play is only available in-store through authorized Michigan Lottery retailers.