Iowa Lottery (IA): Results, Winning Numbers, & Fun Facts!
Results Updated On:14 Aug 2020 (GMT)
Iowa Lottery (IA) Results and Winning Numbers
Game
Winning Numbers
Details
Powerball

Regular Numbers

02
06
18
36
37

Powerball

21

Power Play

2

Next Jackpot

$20,000,000

Mega Millions

Regular Numbers

08
22
29
43
56

Mega Ball

09

Megaplier

4

Next Jackpot

$31,000,000

Lotto America

Regular Numbers

05
06
35
39
42

Star Ball

02

ASB

03

Next Jackpot

$4,060,000

Lucky For Life

Regular Numbers

09
33
34
36
40

Lucky Ball

14

Pick 3 Evening

Regular Numbers

9
9
7

Pick 4 Midday

Regular Numbers

5
5
4
4

Pick 3 Midday

Regular Numbers

5
0
5

Pick 4 Evening

Regular Numbers

8
5
7
2
About the Iowa Lottery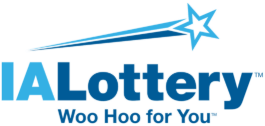 Legislation approving an Iowa Lottery was signed in April 1985, and ticket sales started soon after in August of the same year. Since then, the Iowa Lottery has raised billions to help improve the lives of all Iowans. Revenues generated by the lottery have been used for various state programs that have enhanced the state's public education, agriculture, tourism, and many more.
Iowa Lottery Tickets
Iowa Lottery tickets are sold at any authorized retailer within the state of Iowa, and must be paid for with cash, debit card, or check (depending on the retailer). Credit cards are not accepted.
Also take note that a player must be 21 years old or older to purchase any ticket. Players that don't meet this age requirement may still play, but only with the guidance of a parent or guardian.
Winning tickets for Iowa Lottery's Lotto America and Lucky For Life must be redeemed within 365 days after the drawing. For Pick 3, Pick 4, and all instant games, winners have 90 days to claim their prize.
Can I buy IA Lottery tickets online?
No. Iowa laws do not permit the sale of tickets over the internet.
Iowa Lottery Games and Drawing Schedule
Lotto America features a rolling jackpot that starts at $2 million and grows until it's won. To play, just pick 5 numbers from 1 to 52 and an additional Star Ball number from 1 to 10. The game's All Star Bonus option lets players multiply their non-jackpot prizes by up to 5 times!
Lotto America has drawings every Wednesday and Saturday evening at approximately 10:00 PM CT.
Lucky For Life lets players play for a chance to win a top prize of $1,000 a day for life. The second prize is $25,000 per year for life, which isn't too shabby either. Lucky For Life requires players to choose 5 numbers from 1 to 48, and an additional Lucky Ball number from 1 to 18.
Lucky For Life has drawings every Monday and Thursday at approximately 9:38 PM CT.
To play Pick 3, players have to choose 3 single-digit numbers from 0 to 9 and choose their desired play type. Players can win by matching the draw in exact order or in any order. They can also choose to match either the front or back pair in exact order.
Pick 3 has twice-a-day drawings at 12:20 PM and 10:00 PM CT.
In Pick 4, players must choose a set of 4 numbers, each between 0 to 9. By matching the draw in exact order or in any order, they win. Matching either the first 2 or last 2 numbers will also award them with a prize.
Pick 4 has twice-a-day drawings at 12:20 PM and 10:00 PM CT.
Here's a rundown of the Iowa Lottery's weekly schedule:
| | | |
| --- | --- | --- |
| Lotto America | Wednesdays and Saturdays | 10:00 PM |
| Lucky For Life | Mondays and Thursdays | 9:38 PM |
| Pick 3 | Daily | 12:20 PM, 10:00 PM |
| Pick 4 | Daily | 12:20 PM, 10:00 PM |
Notable Winners of Iowa Lotteries
Here are some of the Iowa Lottery's biggest winners:
Allen & Roice Earles Trust from Maquoketa won $19,640,000 from Lotto America on March 21, 1990
Vandeboe-Elsinga Sep Ownership Agreement from Norwalk won $13,620,000 from Lotto America on December 3, 1988
Chuck Anderson from Davenport won $4,380,000 from Lotto America on May 10, 2018
Below are more recent winners from various scratch games:
Henrietta de la Rosa from Clermont won $100,000 in Spectacular Riches on February 25, 2019
Todd Wills from Logan won $30,000 in $300,000 Platinum Cash on February 22, 2019
Iowa Lottery Scratch Games
Looking for instant scratch-off games? The Iowa Lottery delivers, and with plenty of variety to choose from. Ticket prices range from $1 to all the way up to $30 per play.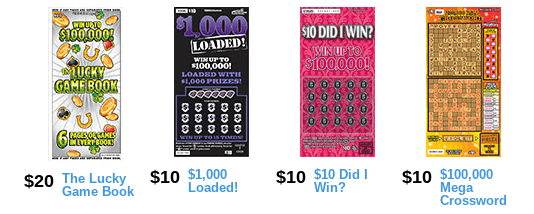 Iowa Lottery Second Chances – What is Second Chance?
Second chance drawings are promotional events that let players reuse their lottery and scratch game tickets for a chance to win awesome prizes. Second chance drawings for the Iowa Lottery are also known as Play It Again promotions.
How does Second Chance work for the IA Lottery?
Log in to the Iowa Lottery VIP club and create an account to participate in any promotional drawings available. By signing up, you also receive other awesome benefits like free plays, a newsletter, the ability to gift tickets, and more.
Information on the Iowa Lottery
Iowa Lottery Offices
The Iowa Lottery is headquartered in: 13001 University Ave., Clive IA 50325-8225 with telephone number 515-725-7900
They also have regional offices in the following locations:
Cedar Rapids
2345 Blairs Ferry Rd NE
Cedar Rapids IA 52402-1918
515-725-7900
Mason City
2900 4th St. SW
Mason City IA 50401-1531
641-424-6011
Storm Lake
822 Flindt Dr
Storm Lake IA 50588-3205
712-732-6662
Council Bluffs
Omni Centre Business Park
300 W Broadway Ste 8
Council Bluffs IA 51503-4482
712-242-2161
Iowa Lottery Customer Support
If you'd like to get in touch with Iowa Lottery representatives, you may contact them through the following channels:
Iowa Lottery Social Accounts
For more information and regular updates, you can also follow the Iowa Lottery on any of their social media accounts:
You can also visit the official Iowa Lottery blog for more information.
Iowa Lottery Apps and Technology
Download Iowa Lottery's official mobile app, LotteryPlus, to take take the lottery wherever you go. Android and iOS mobile devices are supported. You can head to the Google Play Store or Apple App Store for more details.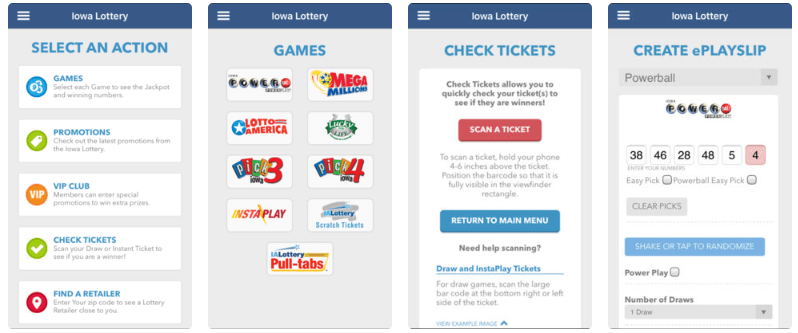 The Iowa Lottery App lets you:
Scan your tickets to check for winners
View the latest jackpot amounts and winning numbers
Save your tickets and favorite numbers for future plays
Find the nearest retailers
and more.
Other United States Lotteries
    * No state-sanctioned lottery