New York (NY) Lottery Results, Winning Numbers & Fun Facts!
Results Updated On:06 Aug 2020 (GMT)
Latest Results & Jackpot Amounts
Game
Winning Numbers
Details
Powerball

Regular Numbers

07
14
17
57
65

Powerball

24

Power Play

5

Next Jackpot

$158,000,000

Mega Millions

Regular Numbers

02
22
30
42
62

Mega Ball

20

Megaplier

3

Next Jackpot

$22,000,000

Lotto

Regular Numbers

07
09
20
29
36
56

Bonus

58

Next Jackpot

$4,600,000

Take 5

Regular Numbers

04
05
13
22
23

Win 4 Midday

Regular Numbers

4
6
8
9

Numbers Evening

Regular Numbers

1
4
5

Pick 10

Regular Numbers

06
11
16
20
21
23
26
29
31
32
33
46
51
54
58
66
69
74
75
78

Win 4 Evening

Regular Numbers

2
5
2
2

Cash4Life

Regular Numbers

24
27
42
44
50

Cash Ball

02

Numbers Midday

Regular Numbers

0
5
5
About the New York Lottery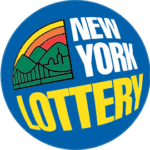 The New York Lottery first began in 1967 and is one of the oldest modern US lotteries today. Additionally, it also happens to be the most profitable one in North America.
On their official website, they state that their one and only mission is to provide funding for New York public education. To date, over $64 billion has gone towards that goal.
New York Lottery Tickets
Players can buy New York Lottery tickets from promotional events and any authorized retailer within the state of New York. For winning ticket holders, prizes must be claimed within 1 year after the drawing.
Can I buy NY Lottery tickets online?
Not exactly. Individual New York Lottery tickets can't be purchased online. However, subscriptions to New York Lotto and Cash4Life are in fact, available over online from the New York Lottery Subscription Center. You can also buy a subscription to Mega Millions through the same website.
You can also buy New York Lotto tickets from third-party lottery agents like theLotter, but again, you will have to purchase tickets for multiple draws.
New York Lottery Games and Drawing Schedule
New York Lotto is New York's only rolling jackpot game. To win the top prize, players must match all 6 numbers drawn. There is a seventh bonus number, which is used to determining the second-prize winner(s). Drawings are held twice a week, every Wednesday and Saturday at 11:21 PM EST.
If you like the sound of receiving $1000 every day for the rest of your life, then Cash4Life offers you the chance to win exactly that. You just have to match all 5 numbers drawn plus a bonus Cash Ball. Featuring bi-weekly draws, Cash4Life winning numbers are drawn everyday at 9:00 PM EST.
Of all New York lotteries, Take 5 offers the best overall odds of taking home a prize. Players have an almost 1 in 8 chance to win something. To snag the top prize, players must match all 5 numbers drawn. Drawings are held everyday at 11:21 PM EST.
In Numbers, players pick 3 numbers from 0 to 9. You can use numbers more than once. There are five wager types: straight play, box play, straight/box, combination, and pair play – allowing for multiple ways of winning. Numbers drawings are held two times a day, seven days a week, at approximately 12:20 PM and 7:30 PM EST.
Win 4 is very similar to Numbers. It has pretty much the same mechanics and ways of winning, except that there are 4 numbers drawn. Drawing schedules are also similar, every day at approximately 12:20 PM and 7:30 PM EST.
As its name would suggest, Pick 10 requires players to choose 10 numbers from a pool of 80 to play. Match all 10 numbers drawn and take the top prize, which is at $500,000. Drawings are held daily at 8:30 PM.
Quick Draw
Quick Draw is New York Lottery's version of Keno. Players can choose to play from just one number all the way up to 10. Winning drawings will always include 10 numbers, and prizes (as well as the odds of winning) are determined by how many numbers you pick. Drawings are every 4 minutes of every day.
Here's a rundown of the New York Lottery's weekly schedule:
| | | |
| --- | --- | --- |
| New York Lotto | Wednesdays and Saturdays | 11:21 PM |
| Cash4Life | Daily | 9:00 PM |
| Take 5 | Daily | 11:21 PM |
| Numbers | Daily | 12:20 PM, 7:30 PM |
| Win 4 | Daily | 12:20 PM, 7:30 PM |
| Pick 10 | Daily | 8:30 PM |
| Quick Draw | Daily | every 4 minutes |
Notable Winners of New York Lotteries
The New York Lottery has produced thousands of winners since it first started selling tickets. Below are some of the notable winners in recent history:
Bruce Federman from Glen Head, won $7 million from playing Cash4Life, last November 30, 2018.
John Genovese from Katonah, won $4.7 million from playing New York Lotto, last November 26, 2018.
Michael Marks from Hartsdale, won a whopping $10 million from the scratch-off game $10,000 a Week For Life, last September 21, 2018
David Johnson from Brooklyn won $298.3 million from playing Powerball last January 25, 2019 — the second-largest Powerball win by a New Yorker in the state's history.
New York Lottery Scratch-Off
The New York Lottery gives players in need of a quick lottery fix with plenty of options for winning instant prizes. They have dozens of scatch-off games available at any given time, with ticket prices ranging from $1 to up to $30. Prizes also vary, just be sure to claim any winnings within a year after the official game end date.
New York Lottery Second Chances – What is Second Chance?
Second chance drawings provide players with non-winning scratch-off tickets more opportunities to win. Prizes include cash, holiday getaways, gift cards, and more.
How does Second Chance work for the NY Lottery?
For the New York Lottery, players who wish to enter second chance drawings must register an account with New York Lottery's Players Club. Once successful, they may enter any eligible non-winning scratch-off tickets to qualify for the next drawing.
Information on the New York Lottery
New York Lottery Office
The New York Lottery is headquartered in Schenectady, with multiple prize claiming offices scattered around the state of New York.
New York Lottery Customer Support
If you'd like to get in touch with New York Lottery representatives, you may contact them through the following channels:
You may also reach them via:
Telephone: 518-388-3300
Mail: New York State Gaming Commission, One Broadway Center, P.O. Box 7500, Schenectady, NY 12301-7500
New York Lottery Social Accounts
For regular updates, you can also follow the New York Lottery on any of their social media accounts:
New York Lottery Apps and Technology
The New York Lottery provides an official lottery app for all Android and iOS mobile devices. With it, players have everything they need to enjoy their favorite games while on the move.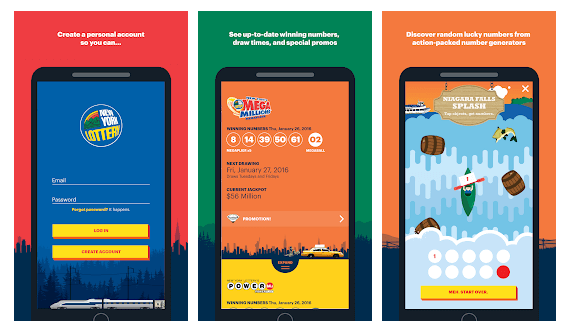 The New York Lottery App lets you:
View the up-to-date results, jackpots, draw schedules, and promos.
Find your own lucky numbers.
Search for the nearest authorized ticket sellers.
Follow your favorite games and get regular updates.
Enter second chance drawings.
and more
Other United States Lotteries
    * No state-sanctioned lottery