New Zealand Lotto Results, Jackpots, & Fun Facts!
Results Updated On:14 Aug 2020 (GMT)
New Zealand Lotto Results
Game
Winning Numbers
Details
Powerball

Regular Numbers

10
16
25
29
32
34

Additional

4

Bonus

40

Next Jackpot

NZ$5,000,000

Lotto

Regular Numbers

10
16
25
29
32
34

Bonus

40

Next Jackpot

NZ$1,000,000
About Lotto New Zealand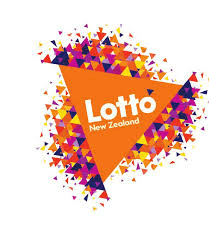 New Zealand lotteries are conducted by Lotto New Zealand, a government-owned company that was founded in 1987. Similar to many other lottery operators, Lotto New Zealand uses the profits they earn to fund programs that benefit all New Zealanders.
To date, they have contributed more than $4 billion to various worthy causes – most notably the New Zealand Film Commission, Creative New Zealand, and Sport New Zealand.
List of New Zealand Lotteries
Lotto
Lotto is the most popular game of all New Zealand lotteries.
To play, just pick 6 numbers from 1 to 40. You can also purchase a Dip to have your numbers randomly selected for you. Every draw, 6 numbers are drawn, and if you match all of them, you win the $1 million jackpot. A seventh bonus number is also drawn from the same pool to determine secondary prize winners.
Lotto has drawings every Wednesday at 8:20 PM and Saturday at 8:00 PM.
Powerball is a supplementary game to Lotto, which you can 'activate' by paying a bit more for your Lotto ticket. Once activated, you choose a Powerball number from 1 to 10 for each of your Lotto lines. This opens up bigger payouts for each prize tier, but of course, you have to match your main Lotto numbers plus the Powerball to be eligible.
For example, the first division prize for Lotto is $1 million, but with the Powerball, the jackpot soars to a minimum of $4 million – and that's not even counting rollovers. If you match all 6 of your main Lotto numbers in addition to the Powerball, you win the jackpot for both games!
Strike
Like Powerball, Strike is another add-on to Lotto you can enable for additional cost to your game ticket. To play, just pick 4 numbers from 1 to 40. The objective is to match these numbers with the first four numbers of the Lotto draw, in exact order. If all your Strike numbers match, you win the jackpot, which starts at $100,000 and rolls over every draw until it's won.
Bullseye
Continuing with the theme of unique mechanics, Bullseye is another game that foregoes traditional lottery rules in favor of added fun. Rules are simple: just pick any 6 digit number – 000000 to 999999. The closer your number is to the winning number drawn, the bigger your prize.
The first division prize starts at $100,000 and grows to a maximum of $400,000, at which point it Must Be Won. That means if nobody wins in the division one, the prize is split between division two winners.
Bullseye has draws everyday at 6:00 PM.
Keno
On the other hand, New Zealand's Keno sticks to the conventional rules of the game. You can set your wager and then choose how many numbers you'd like to play. You can play 1 to 10 numbers from 1 to 80. Matching all 10 numbers with a $1 wager earns you $250,000.
Keno has multiple draws everyday at 10:00 AM, 1:00 PM, 3:00 PM, and 6:00 PM.
Instant Kiwi Scratchcards and Online Games
Looking to win instant prizes? New Zealand's selection of scratchcards and virtual games are sure worth checking out. You can win cars or cash prizes up to $1 million for in-store Kiwi games, while the online games can reward you up to $100,000.

New Zealand Lottery Drawing Schedule
| | | |
| --- | --- | --- |
| Lotto + Powerball + Strike | Wednesday, Saturday | 8:20 PM (Wed.), 8:20 PM (Sat.) |
| Bullseye | Everyday | 6:00 PM |
| Keno | Everyday | 10:00 AM, 1:00 PM, 3:00 PM, 6:00 PM |
New Zealand Lottery Winners' Stories
Here's a bit of history for you. Check out these stories of New Zealand Lottery's notable wins:
The record for the largest lottery prize ever won in New Zealand is currently at $44,066,667. This was won back in November 9, 2016 for Powerball draw number 1593. The winning ticket was sold in Auckland, at a Dairy Flat Food Mart. The winner won $66,667 from the base Lotto game, and a whopping $44 million for matching the Powerball.
The second largest jackpot was split between two winners – one who purchased their ticket in Greytown, and the other in Warkworth. This was the Powerball drawing last November 22, 2017. The jackpot amounted to over $38 million at the time.
If you'd like to read more lottery winner stories, check out our article of the biggest winners and where they are now for more record-breaking jackpots.
Can lottery winners stay anonymous in New Zealand?
Yes, lottery winners in New Zealand have the legal right to stay anonymous. Most of them do.
Lotto New Zealand Information
Odds of Winning NZ Lotteries
Want to see which New Zealand lottery gives you the best chances of winning? We've compiled all the data in a handy table for your easy reference.
| | | |
| --- | --- | --- |
| | Odds of Winning the Jackpot | Odds of Winning the Lowest Prize Division |
| Lotto | 1 in 3,838,380 | 1 in 35 |
| Powerball | 1 in 38,383,800 | 1 in 352 |
| Strike | 1 in 2,193,360 | 1 in 11 |
| Bullseye | 1 in 1,000,000 | 1 in 11 |
| Keno (10 Number Game) | 1 in 8,911,711 | 1 in 19 |
NZ Lottery Tickets and Age Restrictions
You can play any of Lotto New Zealand's game at any authorized retailer. You can also play online via the official MyLotto website, or through the mobile app.
The minimum playing age for New Zealand lotteries and instant games is 18 years old.
Can people from overseas play Lotto New Zealand online?
Yes. As long as you have a New Zealand bank account, you can play on MyLotto from anywhere in the world. If you don't have a NZ bank account, you might want to consider a third-party concierge service like theLotter to play online. They're our top pick for playing the lottery online.
New Zealand Lottery Taxes
Lotto New Zealand prizes are tax-free. However, if you take the prize out of the country, a portion of your money may be withheld, depending on your local laws.
Prize Claiming
Winnings up to $1,000 can be directly claimed at any Lotto NZ outlet. Upon submitting your ticket, you can immediately receive your prize at the terminal.
Winnings over $1,000, meanwhile, can also be claimed at any Lotto NZ outlet. However, you must first complete a prize claim form.
If you win larger prizes can claim their prizes at Lotto NZ's Auckland office.
If you played online via MyLotto or the mobile app, winnings less than $1,000 will automatically be credited to your account. Larger prizes will be deposited to your nominated bank account after verification.
Keep in mind is that winners have 12 months from the date of the draw to claim their prizes.
Grants Board
Under the Gambling Act 2003, profits generated by Lotto New Zealand through the sale of Lotto tickets are distributed to various projects, activities, and services that benefit the community. These include projects that promote environmental awareness, public healthcare, job and opportunity creation, and more.
The New Zealand Lottery Grants Board is the entity that oversees and distributes the money to help fund these projects. Ultimately, the primary goal of the Board is to build sustainable communities for all.
Get in Touch with Lotto New Zealand
You can reach Lotto New Zealand representatives through any of the channels listed below:
Customer Support
Social Media Accounts
New Zealand Lottery Official Mobile App and Ticket Scanner
You can download the official MyLotto mobile app to get instant access to all New Zealand Lotto games wherever you are. Go to the Apple App Store to install the app on your iOS device(s). If you're an Android user, you can go to the official website to download the APK.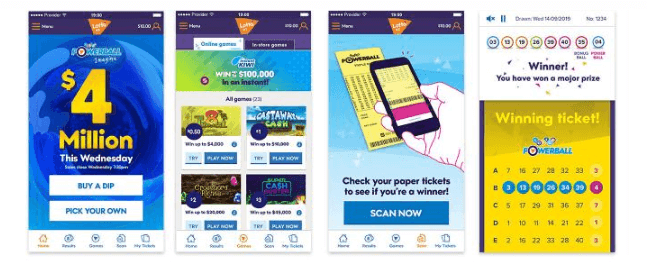 With the NZ Lotto App, you can:
Play Lotto, Powerball, Strike, Bullseye, and Keno online.
Play virtual Instant Kiwi games.
Scan your tickets to check if you're a winner.
Check the latest draw results and jackpot amounts.
Set up a subscription so you never miss a draw.
Find the nearest NZ Lotto retailer.
And much more!