Atlantic Canada (AC) Results and Winning Numbers
Results Updated On:28 Sep 2023 (GMT)
Latest Atlantic Canada Lottery Results
Game
Winning Numbers
Details
Lotto 6/49

Regular Numbers

05
18
22
26
28
45

Bonus

14

Next Jackpot

$68,000,000

Lotto Max

Regular Numbers

03
07
13
20
22
25
47

Bonus

23

Next Jackpot

$30,000,000

MaxMillions

Regular Numbers

2 13 14 21 36 38 45;7 9 11 18 22 30 31;8 16 30 37 40 44 49;10 11 13 24 30 31 45

Tag

Regular Numbers

1
9
1
3
1
4

Lotto 4

Regular Numbers

2
3
7
2

Daily Grand

Regular Numbers

02
22
34
36
37

Bonus

06

Keno Atlantic

Regular Numbers

03
13
15
16
19
22
25
26
30
32
35
36
39
42
44
45
52
59
67
69

Bucko

Regular Numbers

06
07
18
25
31

Guaranteed Million Draw

Regular Numbers

44965391
01

MaxMillions 2

Regular Numbers

01
10
12
14
25
34
48

Atlantic 6/49

Regular Numbers

05
09
12
25
27
40

Bonus

17
Atlantic Lottery Corporation Information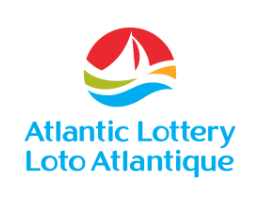 Founded in 1976, Canada's Atlantic Lottery Corporation has been in the forefront of lottery innovations for many years.
They are the first lottery organization in the world to implement bar codes on all game tickets, which allowed for easy verification of winners.  They were also among the first to allow players to play online.
To date, the lottery operator has paid well over $5 billion in prizes.
List of Atlantic Canada Lottery Games
Atlantic 49
Unique to Atlantic Canada, Atlantic 49 features a $1 million top prize and 5 other prize divisions. On top of that, there is a guaranteed winner of $25,649 every drawing.
To play, just pick 6 numbers from 1 to 49. You can also play Atlantic 49 on top of your Lotto 6/49 ticket with the same numbers.
Keno Atlantic
Keno is a game that lets you choose how many numbers you want to bet on. You can play from 2 to 10 numbers (called spots). You can also set your own wager, between $1 and $10.
Every draw, 20 numbers from 1 to 70 are drawn. If you played 10 numbers and matched them all, you win the top prize of $250,000!
Bucko
Win up to $50,000 with Bucko. For just one dollar, you get 3 sets of numbers from 1 to 41. If any of your lines match the nightly draw, you win! You can also win by matching just 3 or 4 numbers.
Hit or Miss
Another daily draw game, Hit or Miss lets players win by matching all or none of the numbers drawn. Pick 12 numbers from 1 to 24 and stand to win $25,000 instantly.
Hit or Miss is only available in-store.
Salsa Bingo
Play Salsa Bingo for a shot at the rolling jackpot that starts at $10,000. When you purchase an entry, 2 random bingo cards are generated for you. 28 numbers are picked every drawing, and you can win by matching those numbers with the numbers on your bingo card. To win, you have to match at least one line on your card.
Poker Lotto
You have two ways to win with Poker Lotto. Get a chance to win $10,000 instantly, and another chance to win $100,000. When you purchase an entry, a 5-card Poker hand is printed on your ticket. If you form a winning Poker hand, you win an instant prize. The same hand also enters you into the nightly drawing where 5 random cards from a standard 52-card deck are chosen. If you match at least 2 of the cards, you also win!
Lotto 4
Pick a four-digit number from 0000 to 9999 to play Lotto 4. You can also set your wager amount and play type. Win by matching the draw in exact order or in any order.
Lotto 4 is only available in stores.
Atlantic Canada Lottery Draw Times
| | |
| --- | --- |
| Lottery | Draw Days |
| Atlantic 49 | Wednesday, Saturday |
| Keno Atlantic | Daily |
| Bucko | Daily |
| Hit or Miss | Daily |
| Salsa Bingo | Daily |
| Poker Lotto | Daily |
| Lotto 4 | Daily |
All Atlantic Canada drawings are held at 11:30 PM (AT).
How to Claim Prizes
Prizes up to $250: Can be redeemed at lottery retailers. Some retailers may pay up to $999.
Prizes between $250 and $10,000: Can be redeemed at any Bank of Nova Scotia (Scotiabank), or the Atlantic Lottery Head Office in Moncton, NB.
Prizes $10,000 and above: Call 1-800-561-3942 for instructions on how to claim your prize.
If you played online: Prizes less than $10,000 are automatically credited to your player account. Call 1-800-561-3942 for larger amounts.
Atlantic Lottery Corporation Contact Information
You can get in touch with ALC customer representatives through the following channels:
Email: [email protected]
Telephone: 1-800-561-3942
Head Office in Moncton

PO Box 5500, 922 Main, Moncton, NB E1C 8W6
Open Mondays to Fridays: 8:30 am to 4:30 pm

Nova Scotia Office

1680 Argyle Street, Halifax NS, B3J 0G2
Open Mondays to Fridays: 8:30 am to 4:30 pm

Newfoundland and Labrador Office

30 Hallett Crescent, St. John's, NL, A1B 4C5
Open Mondays to Fridays: 8 am to 4 pm
Social Media Accounts
Atlantic Lottery Corporation Mobile App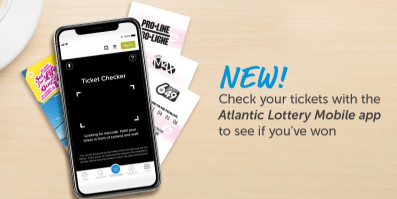 You can install the official Atlantic Lottery Mobile App and take advantage of the following features:
Purchase tickets for your favorite lottery games
Check results and winning numbers
Play Bingo and other Instant Win games
Manage your account
and more
iOS userss can go to the Apple App Store to download the app. Android users can download the app from the official website.