Lottery Critic is the ultimate guide to the best online lottery sites and here we'll take a look at all of the lottery websites that we could get our hands (or wallets) on. Run by a group of longtime lottery fanatics, Lottery Critic is here to help you pick the best lottery websites for your needs, learn more about the different lottery games, and make the most of your tickets for the long haul.
We get it, selecting the correct online lottery can be scary – especially for newer players. So we've gone ahead and rated, ranked, and reviewed the most popular lottery sites out there.
---
Why You Should Trust Us
Everybody at Lottery Critic has had a genuine passion for lottery for many years. We've played different games with prizes big and small. We've bought tickets from our neighborhood store, waited for draw results, and even calculated our odds of winning. We've even won a few times, although nothing huge…yet. 🙂
But here at Lottery Critic, we're not just ticket-buyers. We take lottery seriously. From basic lotto strategies to the stories behind lottery's most remarkable players, we've been building up our lotto expertise over the years. Our team has poked holes in some of the most common lottery scams as well as busting some of lotto's biggest myths.
Simply put: We know our stuff. We're here to make sure that you do, too.
Ranking Methodology For Online Lottery Websites
Our goal is to find lottery sites that are:
Trustworthy
Easy to use
International Accessibility
We try to be as accurate and thorough as possible. We sign up for these sites, play the games, and even take their customer support options for a spin.
We factor in public feedback from other players, too. That way, we can give you a comprehensive look at each lottery website.
Everyone on our team has years of lotto-playing experience under our belts. Over time, we've honed our sense of what makes a lottery website great. We've listed our ranking factors below so you can see how we figure out scores for each review!
---
Ranking Factors for Online Lottery Sites
Lottery Critic looks at 6 main factors when evaluating an online lottery website:
Games, Promos, and Bonuses
Trust and Security
User Experience
Mobile Options
Payment Methods and Payout Rules
Customer Support
To explore these factors, our team asks 10 important questions with every review. These are the questions we believe every lottery player should ask before purchasing a ticket from any online lottery website:
What Lotteries Can You Play?
There are tons of lottery games out there, and the beauty of online lottery is that you aren't restricted by location. Lottery websites have a bit more freedom than sidewalk operators to expand their game selection. In theory, you could play almost any lottery in the world.
Of course, you won't find a lottery website that actually offers all the lotteries ever. But we appreciate sites that try. When you have a variety of games at your fingertips, you have more room to find games that tickle your fancy.
We don't just mean quantity of games here, though. A good mix of popular and less well-known lotteries, or an array of both national and international games, counts for a lot.
Are there lottery syndicate options, or even other games like virtual scratch cards? If a lottery website has a relatively small selection but a good range of games, for example, then we'll still give it a favorable score.
Is The Lottery Website Legit And Trustworthy?
Before anything else, an online lottery website must be reliable. You're putting real money into your account, after all. Plus, you're trusting that the website will keep its word and pay out if you win!
There's no one way to check if a website is legitimate. At Lottery Critic, we usually consider:
How long has the lottery site been in operation?
Positive or Negative feedback from genuine customers.
Licenses from gambling commissions.
Technical analysis of any malicious software or suspicious ads.
Policies for processing transactions, especially subscriptions and winnings.
We even read through a bunch of the ToCs…It's not fun.
A lottery website's overall reliability depends on what information it makes available. If any important information is hard to find, or if any promises seem too good to be true, that's a red flag. When that happens, we put the site under closer scrutiny.
Is The Lottery Site Secure?
Security is closely linked with a site's trustworthiness. Repeat after us: You need to be able to trust a lottery website with your money!
A lottery website might not be a scam, but if it sends your credit card details over an unsecure connection, it leaves you vulnerable to fraud and theft anyway.
That's why we check for strong encryption, first thing. If a lottery website uses 256-bit SSL encryption, then it's taken the first step to keep you safe.
Other certifications earn plus points in this department, too. PCI compliance, for example, means the site meets strict international security standards for handling credit and debit cards. If a lottery website has a certification like that, it's another important bit of reassurance before you hand over your financial details.
What Type of Online Lottery Site Is It?
This isn't a criteria per se — more like an important point that we highlight in all reviews.
There are two types of lottery sites:
Lottery agents, which buy actual lottery tickets for you.
Lottery betting sites, which let you bet on the outcomes of lottery games.
Generally, we favor lottery agents. Why?
We think it's better to be an official participant for lottery games, especially if you plan on hitting a multi-million jackpot. (And who doesn't?) If you win, you know there's a legit lotto operator on the other end that will be paying out your winnings.
By contrast, many lottery betting sites bank on insurance. They insure their business for the same amount as the lottery prize, and when somebody hits the jackpot, their winnings come from the lotto betting site's insurance claim. Other sites also take out tickets for the actual draws; in these cases, your winnings will come from the lotto operator itself.
Of course, Lottery Critic doesn't automatically rule out lottery betting sites. Instead, we check if they have good licenses from gambling commissions or similar credentials, plus good payout records and secure systems in place to ensure that players get their winnings.
How Does The Lottery Site Handle Tickets?
This applies only for lottery agents, but it's an important question. Some lottery agents will send you scanned copies of your ticket as proof of ownership. Lottery Critic gives plus points for this, since it's another layer of reassurance that you'll get any rewards you manage to score.
Ticket scans aren't a strict requirement, though. Some lottery agents don't give you ticket scans, but they do send other documents like official receipts instead. Others won't give you anything at all. In these cases, we pay extra attention to their prize claiming policies and payout records.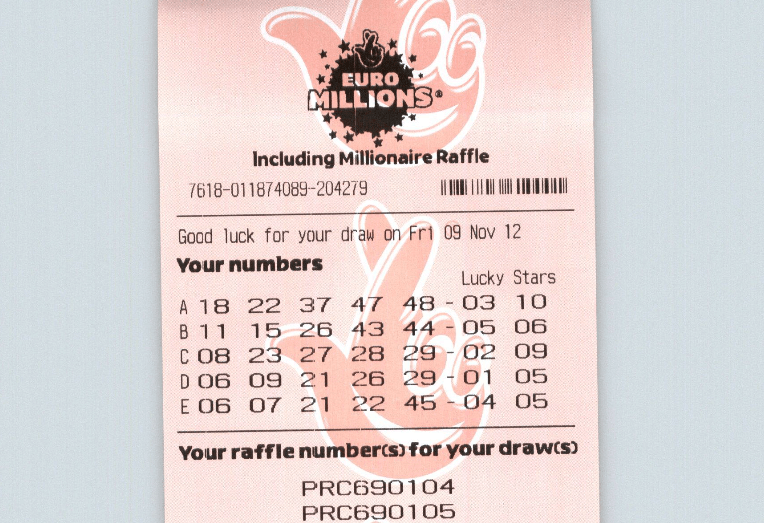 How Much Does It Cost?
Many lottery agents charge handling fees — after all, they are going out and buying tickets for you. This means you can usually expect to pay a bit more than sticker price for your lottery tickets. My job is to check each lottery agent's prices and let you know if they're charging you reasonably.
Some lottery agents don't charge handling fees, but they make up for it in other ways, like taking a cut from your winnings. It's good to remember that these agents are providing you a service, so there will always be a fee of some kind. I'll give as much information as possible about these, but it's up to you to decide what kind of fees you'd prefer: service charges, commissions, etc.
Lotto betting sites tend to have a slight edge in this department. Since they don't actually buy tickets for you, there's less fuss in their operations — and less reason for them to charge extra fees.
How Do You Pay The Lottery Sites?
Count on most lottery sites to accept standard online payment methods like Visa, MasterCard, Discover, Skrill, and PayPal. To get full points from Lottery Critic, though, a lottery website has to offer a good spread of payment options. Why? More accepted payment methods means more accessibility for players from all over the world.
Sure, most people might have a credit or debit card available. But if they'd prefer to use another option, that should be possible. Not everyone has PayPal, for example, while others would prefer to use cryptocurrency like Bitcoin. More options mean fewer people have to bend over backwards to play.
We also let you know if a lottery website has automatic subscriptions. Nobody wants a surprise deduction from their account!
How Do You Win?
When it comes to users claiming prizes, lottery websites usually have a system in place. For small prizes (typically up to a few thousand dollars), amounts tend to get credited to your account automatically. Larger prizes, especially jackpots, often involve a bit more work.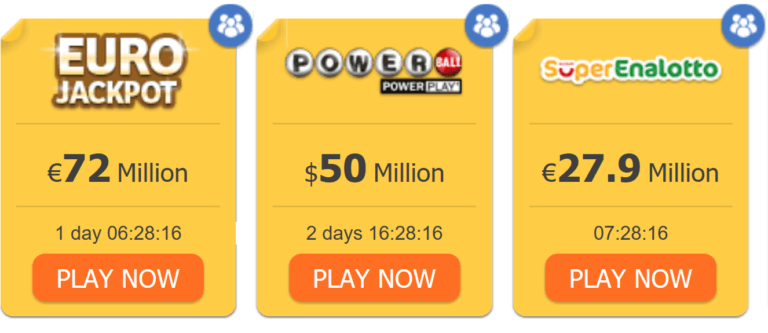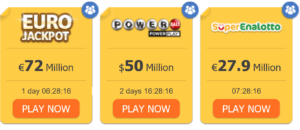 Sometimes that means you'll need to claim the prize in person. At some lottery websites, you'll need to submit proof of identity before you get a payout. Still other lottery sites can claim the prize on your behalf and credit it to your account. Not everybody can fly to a different country to claim a prize, so the more convenient the system, the higher a lottery site's rating in my book.
As much as possible, we also check a site's payout record. A system can look good on paper, but that's not worth much if nobody's actually managed to claim their winnings yet.
Will You Enjoy Playing Here?
From sign-up to actual play, a lottery website has to be a joy to use. Or, at the very least, it has to load fast, give you useful information, and be easy to browse. Oh, and you shouldn't be bombarded with ads, either.
We approach lottery sites with the idea that they have a global player base. That's why we look for multiple language options when checking out a website's design. These options mean better accessibility for people from different parts of the globe, and the more language options a website has, the better.
Sites earn bonus points for providing resources that can help beginners, too. Nobody starts out as a lottery expert, and it's great when a lottery site remembers that they have newbies in their audience.
A quick and simple registration process also earns a lot of points. Buying a lottery ticket in person can often be as simple as stopping by your nearest deli and handing over some cash. It should be just as uncomplicated when you play lottery online.
Can You Play on Mobile?
A dedicated mobile app allows you to take the full lottery experience with you on the go!
A dedicated mobile app is still the best way to get the most out of an online lottery's features when you are on the go, but a mobile-optimized site usually works just fine. It's definitely better than nothing, after all. So, for those that don't offer any mobile solution of any kind, expect us to dock some points off the final tally.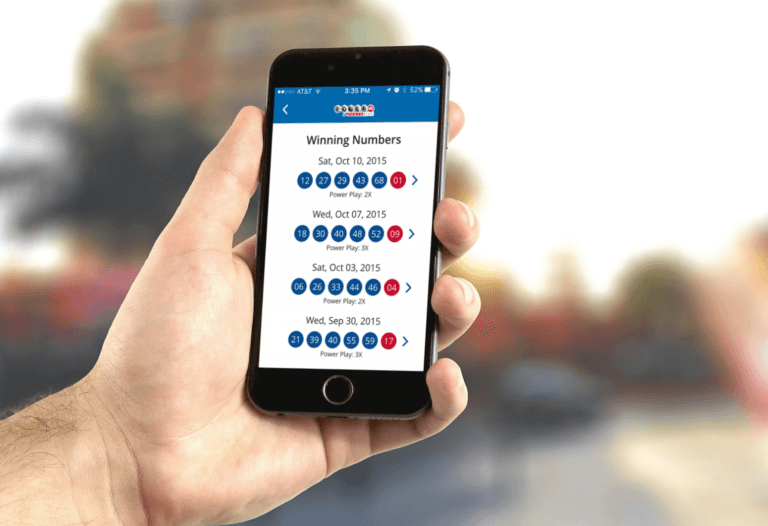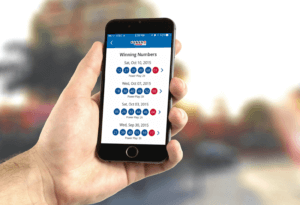 Legitimate Lotteries List
No lottery site will ever be perfect – that's pretty much a given.
Here at Lottery Critic, we don't expect the sites we review to be flawless. But that doesn't mean you have to endure scams, endless pop-ups, or a terrible playing experience.
We're dedicated to helping you enjoy lottery games online. Our strict standards ensure that every positive review points you to a website that's secure, reliable, and easy to use.
So what are you waiting for? Check out our top picks today!
Free Lottery Sites
But before we go over the premium lotteries, here's a list of free lottery sites that you might want to check out.
Yes, they're 100% free to play and you can stand to win real cash prizes. Most of them make money with the help of advertisers. So while you won't have to pay anything to participate, you might have to bear with plenty of ads while you play.
Some of the best free lottery sites we've found are listed below, along with mini reviews for each one.
Also known as the Publishers Clearing House Sweepstakes, PCH Lotto is arguably the most well-established free lottery today. They've hosted hundreds of giveaways since they first started doing so in 1967, and have paid out over $200 million in prizes to regular people across North America.
Mechanics for each giveaway have varied greatly since its history. The current one features a rolling $2.5 million jackpot. To enter, players have to pick 8 numbers from a pool of 54, plus an additional Power number from a pool of 24. With those numbers, the odds of winning the jackpot are truly astronomical – in the several billions!
Fortunately, there are other ways of winning prizes. Just click the link above to learn more about the rules.
Pros
Multiple entries allowed
Has an official mobile app
Huge rewards, with multiple ways of winning
Cons
Only available in the US and Canada
Lottery draws are not as frequent
Some of the notable jackpots PCH Lotto has awarded players in the past include $5,000 a week for life, and lump sums of $10 million each. At absolutely no cost for you to play or win, that definitely sounds like a sweet deal.
Check out our in-depth review of PCH Lotto for more information.
BoxLotto takes a barebone approach to online lotteries – having just a single hosted game and one payout option. It's also got a website that seems to be stuck in the early 2000's. But even with its shortcomings, it's still worth checking out, especially since it costs nothing to play.
Mechanics are simple: Pick 6 numbers from a pool of 59, plus an additional bonus number from a pool of 30. Matching the winning combination for the weekly draw, partially or completely, will earn you anywhere from $2 to $250,000.
Winnings are paid out exclusively via PayPal.
Pros
Multiple entries allowed
Different prize tiers up for grabs
Has an official mobile app
Cons
Available in only 7 countries
Entries have to be played manually each draw
Payouts can take months
BoxLotto is only available in Australia, Canada, Ireland, New Zealand, South Africa, the UK, and the US. However, players from Florida, New York, and Rhode Island are not permitted to play. You can go to our BoxLotto review to learn more.
Formerly known as the Free Postcode Lottery, Pick My Postcode is free online lottery that is accessible to players in the UK, including Northern Ireland and some Channel Islands.
Everyday, a random UK postcode is drawn, and all players whose registered postcode is a match are entitled to win! Only registered postcodes are included in the pool, so there's always a winner.
Just sign up and enter your own postcode. You'll automatically qualify for the next draw, as well as all future draws. However, you'll have to manually visit the website every day to see if you've won. Winnings are paid out via PayPal, though special arrangements can be made if you prefer.
Pros
Convenient to setup and play
Can earn bonuses for browsing the site and referring friends
Five regular games for more chances of winning
Cons
Only available in the UK
Winners aren't notified
Prizes have to be claimed within 24 hours (less for some games)
Pick My Postcode Lottery was launched in 2011 and has since paid out more than £690,000 to players across the UK. Check our Free Postcode Lottery review to learn more.
Freemoji Lottery takes a quirky approach to lotteries. Best of all, it's free and open to players from anywhere in the world.
As its name would suggest, you have to choose a combination of different emojis to enter the daily draws. You win if you match the combination exactly, including the order in which it appears.
And while there are dozens of different possible emojis, all of which can be used more than once, it doesn't necessarily mean the odds of winning are very slim. Only combinations that are played are included in the pool, so there will always be at least one winner.
With currently around 180,000 accounts playing on the site – not all of which are active – you have a pretty good shot at snagging the daily prize, which starts at $20 and rolls over every day until someone has claimed it.
Pros
Available worldwide (subject to your local laws)
Convenient to setup and play
Cons
Winners aren't notified
Prizes have to be claimed within 24 hours
Just like the previous site, Freemoji Lottery will require you to check results daily to see if you've won. You won't be notified and you'll have a set amount of time to claim any winnings. We recommend bookmarking their page and set a daily reminder so you don't miss out.
India Lottery Sites
In this section, we'll go over the best online lottery sites that are open to Indian players.
Please note that lotteries are prohibited in some Indian states. Thus, playing the lottery, whether on the internet or not, might not be allowed in your area. It's best to find out what your local laws are to see if you're eligible.
If you're certain that online lottery is legal for you to play, we recommend checking out the following sites.
LottoSmile is theLotter's official brand for India, so you can expect the same level of excellence you'd expect from the industry leader. It also works in very much the same way.
You can purchase actual tickets from lotteries all over the world, including the biggest ones like Powerball and EuroMillions. Just enter your numbers as you normally would, and LottoSmile's associates will buy your tickets for you. They'll send you copies of your tickets by email, and you'll have full ownership of them. That means you're fully entitled to any prizes you win – and they'll even collect that for you when possible.
Pros
Massive range of games, from 52 lotteries to millionaire raffles and more
Wide array of accepted payment methods
Secure, well-designed, and beginner-friendly website
Cons
Their fees. But they have to make money somehow!
We're not entirely sure when LottoSmile was first launched, but theLotter has been in the business since 2002. That's over a decade of experience running the most successful lottery site out there, so we're sure LottoSmile is in good hands.
Stay tuned for our in-depth review of the service, but for now, you can read about what we think of theLotter.
Another great alternative for Indian players is Lotto Agent. They, too, purchase lottery tickets on the player's behalf. Not only that, they'll sometimes help with the expenses involved in claiming large prizes. So even if you're from a different country than where the lottery is based, you can rest assured that you'll receive your winnings.
However, what really makes Lotto Agent special are their significantly cheaper prices. And with more than enough available payment options, players from any part of the world are more likely to be able to join in on the fun.
Pros
Affordable ticket prices
100+ payment methods accepted
Great mobile app
Cons
No syndicates, millionaire raffles, or other games
Check out our review of Lotto Agent for more information.
Best Online Lottery UK
In this section, we'll talk about lottery sites that are based in the UK. They're not necessarily what we consider the best, especially considering the others we've reviewed, but these lottery sites are still worth checking out.
You can play online with any of them, and we can verify that these websites are safe, convenient to use, and most importantly, fun!
First up, is none other than the official website of the UK National Lottery. There's plenty of games available to play – from the popular EuroMillions to various instant games.
If you're a UK player looking for a one-stop lottery site, then this is one of your best bets. You won't have access to lotteries from overseas, but with all the games they have on tap, you probably won't miss those anyway. Also, the added layer of security you get from playing directly with the lottery operator is pretty hard to top.
Pros
It's officially official
Decent game variety
Convenient to play
Cons
The Health Lottery
Open to UK players only, The Health Lottery is noteworthy because they donate a significant portion of each ticket sale to good causes around the UK. They focus their efforts on health-related issues like Alzheimer's, learning disabilities, and mental health problems. Since the company's inception in 2011, they've raised more than £100 million to help improve the lives of people from all over Great Britain.
The Health Lottery's main game, which features a minimum jackpot of £25,000, is a weekly draw where players must match 5 numbers.
Pros
Affordable at £1 per play
Regular promotions
Part of your purchase is used to directly help people
Cons
You can read our The Health Lottery review to learn more. Finally, you might also want to check out PickMyPostcode, a UK lottery that is absolutely free to play.
The Best Online Lottery Sites