British Columbia (BC) Canada Lottery Results
Results Updated On:28 Sep 2023 (GMT)
Latest British Columbia Lottery Results
Game
Winning Numbers
Details
Lotto 6/49

Regular Numbers

05
18
22
26
28
45

Bonus

14

Next Jackpot

$68,000,000

Lotto Max

Regular Numbers

03
07
13
20
22
25
47

Bonus

23

Next Jackpot

$30,000,000

Daily Grand

Regular Numbers

02
22
34
36
37

Bonus

06

BC 49

Regular Numbers

05
09
11
24
40
48

Bonus

34

Guaranteed Million Draw

Regular Numbers

44965391
01

MaxMillions 2

Regular Numbers

01
10
12
14
25
34
48

Poker Lotto

Regular Numbers

QD
KH
7C
10D
4H

MaxMillions

Regular Numbers

2 13 14 21 36 38 45;7 9 11 18 22 30 31;8 16 30 37 40 44 49;10 11 13 24 30 31 45

Extra

Regular Numbers

08
17
24
28
British Columbia Lottery Corporation Information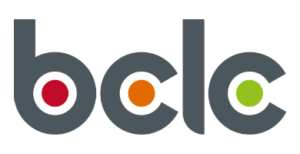 A government-owned lottery operator, the British Columbia Lottery Corporation regulates lotteries, casinos, and electronic gambling within its jurisdiction.
You can play BCLC's selection of draw games online via the official website, where you also get access to other instant games, keno, live casinos, and much more.
List of Games
BC 49
BC/49 is lottery available exclusively in Ontario. Win up to $2 million two times a week. Just pick 6 numbers from 1 to 49 for a shot at the jackpot.
BC 49 has draws every Wednesday and Saturday evening at 7:30 PM.
Poker Lotto
With Ontario's Poker Lotto, you get two chances of winning with every play. Win up to $5,000 instantly when you buy your ticket, and up to $100,000 during the nightly drawing.
A random set of 5 cards are printed on your ticket and if you form a winning Poker hand, you can win instant cash prizes. Wait for the evening draw to see if your hand matches the cards drawn, and win even more!
Poker Lotto has draws every evening at 11:00 PM.
Keno
Win up to $200,000 with Keno, a game that lets you decide how you want to play. First, decide how many numbers you want to pick, between 1 and 10. Then pick numbers from 1 to 80. You can also set how much to wager, from $1 to $10 per game.
If you picked 10 numbers and matched them all, you win the top prize.
Keno has draws every day, every 3:30 minutes from 4:50 AM (6:05 AM on Mondays) to 4:00 AM.
BC 50/50
In BC 50/50, there's always a winner. The top prize depends on the number of tickets sold, and the winning ticket is always drawn from sold tickets – so it's technically a raffle. The jackpot averages at around $8,000 per draw but we've seen it reach up to 10 times that amount.
BC 50/50 has four draws everyday at 1:00 PM, 3:00 PM, 6:00 PM, and 9:00 PM.
British Columbia Lottery Corporation Draw Times
| | | |
| --- | --- | --- |
| Lottery | Draw Days | Draw Time |
| BC 49 | Wednesday, Saturday | 7:30 PM |
| Poker Lotto | Daily | 11:00 PM |
| Keno | Daily | Every 3:30 minutes |
| BC 50/50 | Daily | 1:00 PM, 3:00 PM, 6:00 PM, 9:00 PM |
Draw times are in Pacific Time (PT).
How to Claim Prizes
Prizes up to $200: Can be claimed from retailers and casinos. Some of the larger retailers and most casinos may be able to pay up to $2,000.
Prizes over $200 and below $10,000: Can be claimed from designated Regional Prize Payout locations. You may also claim your ticket by mail.
Prizes $10,000 and over: Call 1-866-815-0222 for instructions on how to claim your prize.
British Columbia Lottery Corporation Contact Information
You can get in touch with BCLC customer representatives through the following channels:
Telephone: 1-866-815-0222
Head Office in Kamloops

74 West Seymour Street, Kamloops, BC V2C 1E2
Open Monday to Friday: 8 am to 4:30 pm
Closed Saturdays, Sundays and Statutory Holidays

Marketing and Sales Office in Vancouver

2940 Virtual Way, Vancouver, BC V5M 0A6
Open Mondays to Fridays: 8 am to 4:30 pm
Closed Saturdays, Sundays and Statutory Holidays
Social Media Accounts
British Columbia Lottery Corporation Mobile App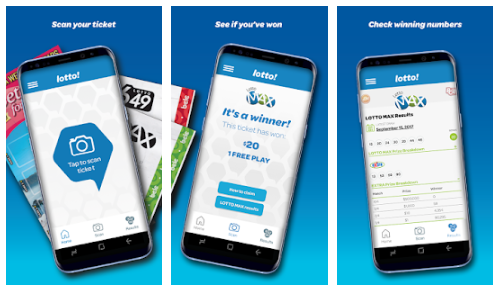 You can download the official BCLC Lotto! mobile app check the latest results and jackpots. You can also scan tickets to see if you've won anything. You can install the app on any iOS and Android device.