Austria Lotto Results, Jackpots, & Fun Facts!
Lottery Results Updated On:13 Jul 2020 (GMT)
Rating:
Game
Winning Numbers
Details
EuroMillions

Regular Numbers

15
17
23
30
38

Additional

2-7

Next Jackpot

€26,000,000

Lotto

Regular Numbers

8
17
18
33
42
45

Bonus

32

Next Jackpot

€2,300,000
We got more than just lottery results in the sections below. Learn more about Austria's biggest lottery operator, as well as prize payouts, your odds of winning, and much more.
About Lotto in Austria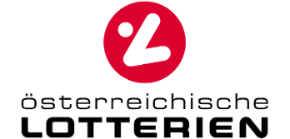 Österreichische Lotterien Gesellschaft m.b.H, or simply Austrian Lotteries, is the operator of Austria's biggest lottery games. The company was founded in September 1986 – the same time its flagship game Lotto 6/45 was introduced.
One of the main purposes of the company's creation was to centralize all games of chance within the country under one brand. Today, Austrian Lotteries is responsible for not only various lottery games, but also casinos, sports betting, and other forms of gambling.
Austria Lotteries is regulated by the Austrian Gambling Act.
List of Austrian Lotteries
EuroMillions, the biggest transnational in Europe, is playable in Austria. The game launched in Austria in 2008, and has been a staple in Austrian Lotteries' lineup of games.
To play EuroMillions, all you have to do is pick 5 numbers from 1 to 50, plus 2 additional Lucky Star numbers from 1 to 12. If you match all 7 numbers drawn, you win the jackpot, which regularly reaches hundreds of millions in Euros.
There are also 12 other prize tiers for the taking, so there's plenty of chances for you to win. And with bi-weekly draws, you can always keep trying.
EuroMillions has draws every Tuesday and Friday evening. The draws are broadcast in Austria at 10:45 PM.
Perhaps Austria's most popular lottery, Lotto 6/45 (or Lotto 6 aus 45) is another game that's not to be missed. Jackpots don't reach the same heights as you'll see in EuroMillions, but the minimum grand prize of €1.5 million sure doesn't sound too shabby.
For a chance to win, just pick 6 numbers from 1 to 45 (if you haven't guessed by now). Match all 6 and you take home the rolling jackpot. There are 8 prize tiers in total, and the overall odds of winning any prize are pretty favorable.
Austria Lotto 6/45 has drawings every Wednesday and Sunday evening at 8:00 PM.
Lucky Day
A unique game as far as lotteries go, Lucky Day is another one of Austria's popular games. It features a maximum fixed prize of €250,000 and drawings every single day.
To play Lucky Day, you must pick a valid calendar date (month, day, and year), plus an extra lucky symbol from a pool of 16. If you match the entire date as well as the lucky symbol, you win the top prize! There are 15 prize tiers in total, so you have plenty of chances of winning.
Lucky Day has daily drawings at 6:40 PM.
Instant Win Games – Rubellos and Brieflos

Austrian Lotteries also provides scratch-off and break-open tickets for a chance to win instant prizes! Scratch-off tickets are aknown as Rubellos, while break-open tickets are known as Brieflos. Prizes vary, but cash and vacation packages are the most common things you can win.
Austria Lottery Drawing Schedule
| | | |
| --- | --- | --- |
| EuroMillions | Tuesday, Friday | 10:25 PM |
| Lotto 6/45 | Wednesday, Sunday | 6:00 PM |
| Lucky Day | Everyday | 6:40 PM |
Austria Lotto Information
Odds of Winning
Check out the table below for a quick overview of which Austrian lotteries have the best odds:
| | | |
| --- | --- | --- |
| | Odds of Winning the Jackpot | Odds of Winning the Lowest Prize Tier |
| EuroMillions | 1 in 139,838,160 | 1 in 22 |
| Lotto 6/45 | 1 in 8,415,060 | 1 in 16 |
| Lucky Day | 1 in 584,400 | 1 in 13.37 |
Austria Lottery Tickets and Age Restrictions
You can buy Austrian lottery tickets from any of the 5,100+ authorized retailers around the country. You can also play online. Austrian Lotteries' official online gaming platform, win2day.at, is open to players who live in Austria and have a Austrian bank account.
Players have to be at least 18 years old in order to participate in any of Austrian Lotteries' games.
Can international players play Austrian Lotteries online?
Yes. You can enlist the service of a third-party agent like theLotter to play from outside Austria. You can check out our review to find out why theLotter is our top recommendation.
Lottery Taxes in Austria
Lottery winnings in Austria are not taxable. If you win within the country, you are guaranteed the full advertised amount of the prize. However, taking the prize outside the country might incur additional taxes.
Prize Claiming
Winnings €1,000 or less can easily be claimed at any Austrian Lotteries retailer.
Winnings between €1,000.10 and €80,000 require you to fill up some claim forms and waiting for 4 weeks to get your prize.
Winnings over €80,000 require you to go directly to the Austrian Lotteries Customer Service Center located in Vienna.
Winners have 6 months after the relevant draw to redeem their ticket.
Austria Lottery Contact Information
Need to get in touch with Austrian Lotteries customer representatives? You can try any of the channels listed below:
Customer Support
Telephone: 0810/100 200
Email: [email protected]
Head Office: Rennweg 44, 1038 Vienna
Social Media Accounts