Lucky For Life – Michigan Lottery
Lottery Results Updated On: 14 Aug 2020 (GMT)
Results and Winning Numbers
Winning Numbers
Date

Regular Numbers

09
33
34
36
40

Lucky Ball

14

Regular Numbers

04
05
16
19
37

Lucky Ball

01

Regular Numbers

14
18
30
43
45

Lucky Ball

09

Regular Numbers

04
10
20
32
46

Lucky Ball

15

Regular Numbers

14
15
16
39
42

Lucky Ball

10

Regular Numbers

06
10
13
17
31

Lucky Ball

09

Regular Numbers

05
06
23
33
45

Lucky Ball

03

Regular Numbers

11
15
37
40
46

Lucky Ball

06

Regular Numbers

05
07
20
43
48

Lucky Ball

01
Lucky for Life Michigan Hot and Cold Numbers
Hot Numbers
Regular Balls

48

17 Times

1

17 Times

33

15 Times

31

14 Times

45

14 Times

22

13 Times

27

13 Times

6

13 Times

13

13 Times

16

13 Times

40

13 Times

15

13 Times

34

13 Times

28

13 Times

43

12 Times

30

12 Times

24

12 Times

9

12 Times

3

12 Times

47

11 Times

36

11 Times

23

11 Times

5

11 Times

8

11 Times

4

11 Times

46

11 Times

Lucky Ball

15

10 Times

17

8 Times

10

7 Times

18

7 Times

2

6 Times

9

6 Times

1

6 Times

16

6 Times

14

6 Times

13

6 Times
Cold Numbers
Regular Balls

12

3 Times

17

6 Times

14

6 Times

35

6 Times

26

6 Times

19

6 Times

38

7 Times

44

7 Times

42

7 Times

39

7 Times

21

7 Times

7

8 Times

37

9 Times

2

9 Times

25

9 Times

20

9 Times

32

9 Times

29

9 Times

41

9 Times

11

10 Times

18

10 Times

10

10 Times

Lucky Ball

4

2 Times

11

3 Times

6

3 Times

5

4 Times

8

5 Times

3

5 Times

12

5 Times

7

5 Times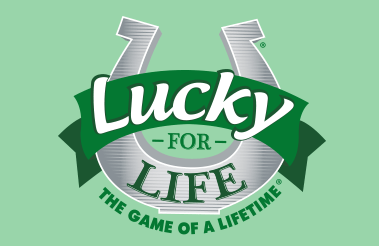 "For Life" lottery games are always a crowd favorite, and the Michigan Lottery's Lucky For Life is no exception. With a grand prize of $1,000 per day for life, it's easy to see why. Read more about this popular game in the sections below.
Lucky For Life Drawing Schedule
Lucky For Life has drawings twice a week – Mondays and Thursdays at 10:35 PM EST.
Tickets sales are available until 9:04 PM on draw nights, and resume for the next draw at 9:05 PM.