Mexico Lottery Results, Jackpots, & Fun Facts!
Lottery Results Updated On:13 Jul 2020 (GMT)
Rating:
| Game | Winning Numbers | Details |
| --- | --- | --- |
About Mexican Lotteries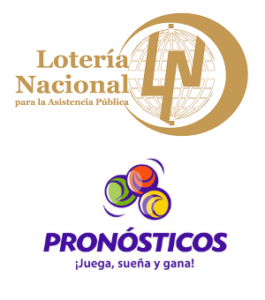 Traditional draw lotteries, instant win games, and raffles are all available in Mexico. Pronósticos para la Asistencia Pública is the official operator for draw and instant lotteries in the country. Meanwhile, millionaire raffles are conducted by a separate entity called Lotería Nacional para la Asistencia Pública. Both companies are owned by the Mexican government.
Mexico's lottery operators date all the way back to 1978. Their primary mission aside from providing games to the public and promoting responsible gambling, is to raise money for national economic growth. To date, the lotteries have raised billions towards this goal.
Lotto Games in Mexico
Melate
The national lotto game, Mexico's Melate is the most popular lottery in the country. Rules are simple: All you have to do is choose 6 numbers from to 1 to 56, and then wait for the official draw. Each draw, 6 numbers are drawn. If you match at least 2, you win a prize. An additional 7th number is also drawn to determine secondary prize winners. The more numbers you match, the bigger your prize.
Each line of 6 numbers cost 15 pesos to play. You also have the option for Melático, in which the system will randomly choose your numbers for you.
For more chances of winning, you can also purchase entry to a second draw called the Revancha, using the same numbers you originally picked. This costs an additional 10 pesos and gives you access to a larger prize pool. Finally, if that wasn't enough, you can also pay 5 more pesos to participate in a third drawing called the Revanchita. This last draw has much bigger prize payouts, so you might want to spend that extra bit of money for a shot at winning.
Melate has drawings every Wednesday and Sunday evening, at approximately 9:15 PM.
Chispazo
Chispazo is a game that makes winning the lottery much easier to achieve, and there's three big reasons why. The first is that the draw pool is smaller than usual. There's only 28 numbers to choose from, and you only need to pick 5 – making your chances of winning a lot better than in most other lotteries.
The second reason is that if nobody matches all 5 numbers, the top prize is distributed to players who match only 4, and then so on, which means there's always at least one big winner every draw. Finally, Chispazo has two draws everyday from Monday to Sunday, so you can participate in over a dozen draws each week!
Chispazo costs 10 pesos for each 5 number line you play.
Raspaditos – Instant Scratch Tickets
A wide range of instant scratch and win games, called Raspaditos, are available in Mexico. The mechanics vary slightly from one game to the next, but essentially, you just reveal the hidden combination to see if you're a winner. If you win, you automatically win a predetermined amount. Prizes are typically cash, and can reach up to hundreds of thousands in pesos.

Raspaditos, like other similar games, have a set duration. You can buy your tickets directly from any authorized retailer within the country.
Millionaire Raffles
Raffles, or Sorteos, are very popular in Mexico, and there's a pretty good amount of variety you can choose to join. Some of the bigger ones reward players with millions in pesos, and like Raspaditos, game rules vary for each one. However, the way to play is essentially the same across the board.
Each ticket has a unique number assigned to it. You can purchase as many as you'd like, and depending on the game, the more tickets you buy, the bigger the prize you are entitled to.
Sorteo tickets are available at the same authorized retailers who sell regular lottery tickets.
Mexico Lottery Information
Tickets and Age Restrictions
You can buy your tickets from any of the over 9,000 authorized retailers around Mexico. Online play is also an option, but you will have to go to any of the officially licensed third-party sites to purchase your tickets.
Alternatively, you can also go to theLotter, our favorite place to play lotteries on the internet. You can buy tickets to dozens of international lotteries, view results, check jackpot amounts, and even claim your winnings all on one site. It's definitely super convenient, and the overall experience is the best we've reviewed on the market.
Prize Claiming
All winners regardless of prize amount have a total of 60 days after the relevant draw to come forward and claim their prize. For instant games, the 60 day period begins on the official end date of the corresponding game.
Taxes
Lottery winnings in Mexico are subject to 7% withholding tax.
Contact Details
You can get in touch with Mexico's national lottery operators through the following details:
Customer Support
Social Media Accounts