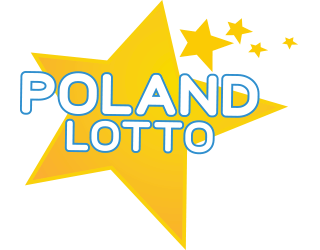 Poland Lotto
Lottery Results Updated On: 14 Aug 2020 (GMT)
Winning Numbers
Date
Jackpot

Regular Numbers

11
12
14
26
38
48

Jackpot

zł11,000,000

Regular Numbers

3
12
17
19
25
41

Jackpot

zł10,000,000

Regular Numbers

2
4
22
26
31
35

Jackpot

zł8,000,000

Jackpot

zł7,000,000

Regular Numbers

1
7
11
17
22
38

Jackpot

zł5,000,000

Regular Numbers

8
29
30
39
44
48

Jackpot

zł4,000,000

Jackpot

zł3,000,000

Regular Numbers

1
11
16
25
28
43

Jackpot

zł2,000,000

Regular Numbers

9
12
17
24
45
48

Jackpot

zł10,000,000
Poland Lotto Hot and Cold Numbers
Hot Numbers
Regular Balls

38

21 Times

1

20 Times

19

20 Times

49

18 Times

10

17 Times

43

17 Times

15

17 Times

17

16 Times

25

16 Times

16

16 Times

6

15 Times

46

15 Times

7

15 Times

40

14 Times

30

14 Times

23

14 Times

12

13 Times

22

13 Times

11

13 Times

4

13 Times

37

13 Times
Cold Numbers
Regular Balls

18

6 Times

34

6 Times

29

7 Times

2

7 Times

5

7 Times

31

7 Times

42

8 Times

36

8 Times

33

9 Times

14

9 Times

13

9 Times

28

9 Times

24

9 Times

48

10 Times

20

10 Times

47

11 Times

44

11 Times

45

11 Times

8

11 Times

39

11 Times

32

11 Times

35

11 Times

9

12 Times

26

12 Times

3

12 Times

27

12 Times

21

12 Times

41

12 Times
Poland Lotto is one of Poland's most popular lotteries—and it's easy to see why. Not only is it a breeze to pick up and play (thanks to the use of a 6/49 matrix), the odds of winning aren't bad at all. More than that, Poland Lotto also offers uncapped rollovers, which means, in theory, prizes can keep growing so long as no one wins the jackpot. Is this a lottery game worth diving into? Read on to find out!
About Poland Lotto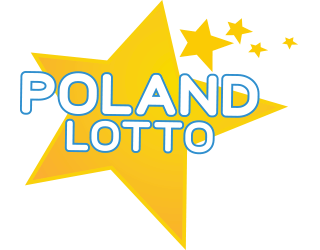 Operated by Totalizator Sportowy, which has been running lottery games since being granted by a license back in January 25, 1956, the Poland Lotto is one of the country's most enduring lottery game. Introduced way back in 1957, it was originally known as Toto Lotek. For the next 16 years, it became the de facto lottery game in Poland.
In 1975, it changed its name to Duzy Lotek and it remained that way for a while, until it changed its name to Lotto Polska—or Poland Lotto—on October 9, 2009. Today, Poland Lotto is one of the most popular games in Poland.
Quick Poland Lotto Facts
Easy, Familiar Mechanics: Poland Lotto is easy to pick up and learn as it utilizes the commonly used 6/49 lottery matrix.
Rollover Lottery: Like a lot of lotteries in the industry, Poland Lotto jackpots grow in the event that no one wins the jackpot.
Unlimited Growth: Unlike some lotteries, Poland Lotto's rollovers don't have caps. In other words, jackpots can simply grow until someone wins.
Tri-Weekly Draws: Draws are held three times a week, every Tuesday, Thursday and Saturday.
4 Ways to Win: Poland Lotto offers four prize tiers—where the lowest tier can be won by only matching 3 numbers.
Payouts are in Cash: All Poland Lotto prizes are paid out in lump sum.
How Does Poland Lotto Work?
The Basics
As previously mentioned, Poland Lotto utilizes the oft-used 6/49 lotto matrix. For lottery veterans, understanding this lottery game should be a breeze. Newcomers don't have to worry though; it's quite easy to pick up and learn.
As the name suggests, players must choose 6 main numbers from a guess range of 1 to 49. Matching all 6 of the numbers means you win the jackpot, while matching less entitles you to secondary prizes.
Poland Lotto allows players to win in a total of four prize tiers, where the minimum requirement to win a prize is by matching at least 3 numbers. And because Poland Lotto is a tri-weekly lottery, that means you get the chance to win 3 times a week!
The Odds of Winning
Compared to some lotteries, the odds of winning in Poland Lotto aren't that bad. In fact, when placed alongside bigger, more popular lotteries, like the New Zealand Powerball, the chances of winning are quite favorable. Check out the quick breakdown below:
| | |
| --- | --- |
| Numbers Matched | Odds of Winning |
| 6 | 1 in 13,983,816 |
| 5 | 1 in 55,491 |
| 4 | 1 in 1,032 |
| 3 | 1 in 57 |
So What Happens if You Win?
All Poland Lotto prizes are paid out in cash—also known as a lump sum—and are taxed at around 10%, give or take. So, for those partial to annuity payouts (or even tax-free prizes, for that matter), this may not be the lottery for you.
But in the event that you did go for Poland Lotto and—as luck would have it—you won, there are a few guidelines that you need to follow. Such as:
For winnings less than zł2,000: Winners may claim their prizes at any Poland Lotto retailer.
For winnings beyond zł2,000: Winners must claim prizes at any branch of Totalizator Sportowy.
Deadline: All winners must claim prizes within 60 days of the draw. Any prize that goes unclaimed after the deadline is deemed invalidated.
That being said, if you played Poland Lotto using an online lottery site, the process will be different. Some sites automatically transfer winnings into your account, so long as your prize doesn't go above a certain threshold. For jackpots, most sites require you to  be present to claim them (which means you'd most likely have to travel), while some—like LottoKings, for instance—can claim it on your behalf.
The Biggest Poland Lotto Winners
Thanks to the generally favorable odds offered by Poland Lotto, there have been big winners throughout the years. This is no US Powerball where jackpots growing to billions of dollars isn't a surprise anymore, but because rollovers don't have caps, the potential to win big money is there. Don't believe me? Check out the biggest winners below:
| | | |
| --- | --- | --- |
| Jackpot | # of Winners | Draw Date |
| zł57.8 million | 3 | May 7, 2016 |
| zł56.2 million | 2 | Sep. 27, 2011 |
| zł51.33 million | 3 | Nov. 6, 2012 |
| zł40.46 million | 5 | Nov. 6, 2008 |
| zł39.65 million | 3 | Apr. 11, 2015 |
| zł39.48 million | 3 | Mar. 10, 2012 |
| zł35.2 million | 1 | Aug. 22, 2015 |
| zł33.78 million | 1 | Feb. 9, 2012 |
Poland Lotto Fun Facts
Poland Lotto is also known as Polish Lotto and Lotto Polska. Before the modern incarnation of the lottery was introduced, it was formerly known as the Duzy Lotek.
A good chunk of the funding raised through Poland Lotto ticket sales go to Poland's Ministry of Sport. In fact, almost all sports facilities in the country have been built or renovated with the help of Poland Lottery funds.
In 2003, the Poland Lottery added the Ministry of Culture and the National Heritage as its beneficiaries. Funds from lottery ticket sales help support artistic and cultural events in the country.
Finally, lottery funds also help build Child Health centers; purchase new medical equipment; and are also used to give aid to disabled children.
The Bottom Line on Poland Lotto
Poland Lotto may not be in the same league as big hitters like Mega Millions or Powerball, but that doesn't mean it's not worth checking out. The tri-weekly lottery is not only an easy-to-learn game, it also offers unlimited rollovers and 4 ways to win. There's a lot of potential to win big prizes, especially when draws are held 3 times a week and the odds of winning are quite favorable. Whether you are a lotto veteran or a newcomer, Poland Lotto is one lottery you wouldn't want to miss.