Peru Lottery Results, Jackpots, & Fun Facts!
Lottery Results Updated On:13 Jul 2020 (GMT)
Rating:
| Game | Winning Numbers | Details |
| --- | --- | --- |
About Intralot – Peru's Leading Lottery Operator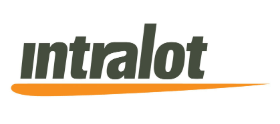 INTRALOT de Perú SA is the country's premier provider of lottery games and sports-betting. Under the supervision of Ministerio de la Mujer y Desarrollo Social, the lottery operator not only provides games of chance to the public, but also charitable contributions to different causes that benefit all Peruvians.
List of Games
Tinka
With the biggest jackpots you'll find in Peru, Tinka is unsurprisingly the country's most popular lottery game.
To play, just pick 6 numbers from to 45. Wait for the draw where 6 main numbers are drawn with the addition of a 7th bonus number. If you match at least 2 of the main numbers, you win a prize. Matching all 6 main numbers bags you the jackpot – or at least a portion of it. As for the bonus number, that's used for secondary prize tiers.
Tinka has drawings every Wednesday and Sunday evening at 9:30 PM.
Kábala
Alternatively spelled as Kabbalah, this game is a traditional 6/40 lottery game with a slight twist.
You can choose 6 numbers to play out of a guess range of 40 numbers. There are no additional bonus balls for this game, but there is an optional game mode called Chau Chamba which you can opt in for additional cost to your ticket. Enabling this will allow your chosen numbers to be entered into a second draw with different prizes.
Kabala has drawings every Tuesday, Thursday, and Saturday evening at 9:00 PM.
Gana Diario
Play Gana Diario for a chance to win up to S/100,000. Just pick 5 numbers from 1 to 35, and if all your picks match the official draw, you win the top prize. All Gana Diario prizes are fixed, meaning there are no rollovers, and you don't have to worry about sharing the pot with other winners.
Gana Diario has drawings every evening at 9:15 PM.
Kinelo
Kinelo is Peru's version of Keno. It follows the same set of rules you'd find in most other iterations of the game. That is, you pick between 1 to 10 numbers to play, and then choose from a pool of 80. Prize payouts and your odds of winning vary depending on how many numbers you play.
Kinelo has draws everyday, every 5 minutes.
Instant Games
You can find a wide range of instant win games in Peru. Called Rapitinkas or Rapigana, these games offer players the chance to win instant prizes without having the need for a lottery draw. Just buy a ticket from any point of sale and check to see if you've won.
Peru Lotto Draw Times and Schedule
| | | |
| --- | --- | --- |
| La Tinka | Wednesday, Sunday | 9:30 PM |
| Kábala | Tuesday, Thursday, Saturday | 9:00 PM |
| Gana Diario | Everyday | 9:15 PM |
| Kinelo | Everyday | every 5 minutes, starting at 6:00 AM |
Peru Lottery Information
Odds of Winning
Tickets and Age Restrictions
You can play Peruvian lotteries from any authorized retailer or point of sale in the country. You also have the option of playing online, via the lottery's official website. However, only players from Peru are eligible to play via this method.
If you are from overseas and wish to buy lottery tickets from Peru, you can do so via a third-party agent to purchase tickets on your behalf. We recommend checking out theLotter. They're the best of all your options in just about all aspects. Read our review of theLotter for more details.
Prize Claiming
If you win a prize from any of Intralot's games, you can claim it through:
Prizes up to S/5,000 can be claimed from any authorized point of sale, provided they have the funds needed.
Prizes over S/5,000 up to S/1 million can be claimed from authorized Intralot outlets.
Prizes over S/1 million must be claimed from Intralot's main office in Lima.
Winners have 180 days after the relevant draw to claim a prize.
Taxes
Lottery winnings in Peru are taxable by up to 10%.