Arizona (AZ) Lottery Results, Winning Numbers & Fun Facts!
Lottery Results Updated On:10 Jul 2020 (GMT)
Rating:
Latest Results & Jackpot Amounts
Game
Winning Numbers
Details
Mega Millions

Regular Numbers

16
20
25
30
43

Mega Ball

18

Megaplier

3

Next Jackpot

$83,000,000

Powerball

Regular Numbers

03
10
34
36
62

Powerball

05

Power Play

10

Next Jackpot

$79,000,000

The Pick

Regular Numbers

08
11
16
17
24
37

Next Jackpot

$2,700,000

Triple Twist

Regular Numbers

09
14
18
22
26
38

Next Jackpot

$245,000

Fantasy 5

Regular Numbers

03
05
15
22
40

Next Jackpot

$154,000

Pick 3

Regular Numbers

1
7
2
About the Arizona Lottery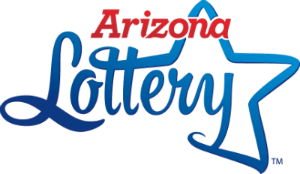 The Arizona Lottery first started in 1980, and sold it first ever product – an instant scratch ticket – a year later in July 1981.
Their mission, as stated on the official website: To support Arizona programs for the public benefit by maximizing net revenue in a responsible manner. These programs improve the lives of all Arizonans in various aspects – including arts and education, community enrichment, environmental conservation, health and human services, and public safety.
Arizona Lottery Tickets
Arizona Lottery tickets can be purchased from any authorized retailer within the state of Arizona.
Additionally, Arizona is one of the few US states that require players to be at least 21 years old to participate. The minimum playing age is 18 in most other states.
Winning tickets are valid for 180 days after the draw date, which means that players must claim their prizes within that time frame.
Can I buy AZ Lottery tickets online?
No. The Arizona Lottery does not sell tickets over the internet. Visit your nearest retailer to participate in any of their games.
Arizona Lottery Games and Drawing Schedule
The Arizona Lottery's biggest state game, The Pick features a rolling jackpot that starts at an impressive $1 million dollars. It features a 6/44 matrix, which means you must choose 6 numbers from 1 to 44. Matching all will snag you the jackpot.
The Pick drawings are held every Wednesday and Saturday, at 7:00 PM MST or Arizona Time.
Triple Twist is another game in Arizona Lottery's lineup that's sure to please. It's a unique type of game that's easy to  play and gives you fantastic odds of winning.
Each Triple Twist ticket grants you 3 sets of 6/42 numbers. Combining the three sets gives you the chance to win multiple prizes. The game also features a rolling jackpot that starts at $200,000.
Triple Twist drawings are held from Mondays through Saturdays, at 7:00 PM MST or Arizona Time.
Yet another game with a rolling jackpot – this one starting at $50,000 – Fantasy 5 features a 5/41 matrix that offers overall better odds of winning.
Fantasy 5 drawings are held from Mondays through Saturdays, at at 7:00 PM MST or Arizona Time.
In Pick 3, players have to form a 3-digit number and match the draw in exact order, in any order, or a combination of both. You can also win by matching the first or last 2 digits of the draw – giving you multiple ways of playing and winning.
Ticket prices are at $1 and you have the option of playing one or two games for each ticket. If you choose to play one game, your maximum winning payout can reach $500; while if you choose to play two, the maximum you can win is $250.
Pick 3 drawings are held from Mondays through Saturdays, at at 7:00 PM MST or Arizona Time.
Arizona Lottery Weekly Drawing Schedule:
| | | |
| --- | --- | --- |
| The Pick | Wednesdays and Saturdays | 7:00 PM |
| Triple Twist | Mondays through Saturdays | 7:00 PM |
| Fantasy 5 | Mondays through Saturdays | 7:00 PM |
| Pick 3 | Mondays through Saturdays | 7:00 PM |
Notable Winners of Arizona Lotteries
Here are some of the Arizona Lottery's biggest and most recent winners:
A winner who identified as 'Dreamer', won $1.6 million from the January 30, 2018 drawing of The Pick.
A winner who identified as 'Racecar Fan', won $2.5 million from the March 10, 2017 drawing of The Pick.
Frederick Hallwyler, won $6.28 million from the September 30, 2015 drawing of The Pick.
Joe Desilva, won $2.8 million from the February 2, 2015 drawing of The Pick.
Below are more big winners who won from instant scratchers:
Anonymous, won $2.5 million last November 11, 2016 from playing $200 Million Cash Explosion.
Anonymous, won $2.5 million last August 29, 2016 from playing $185 Million Cash Explosion.
Robert Perez Jr., won $3.5 million last March 30, 2017 from playing Ultimate Millions.
Thomas Janman, won $1 million last September 22, 2018 from playing Fantasy 5 Million Dollar Giveaway – a second chance drawing for Fantasy 5 tickets.
Arizona Lottery Scratchers
The Arizona Lottery offers plenty of scratch-off tickets, or scratchers, for people looking for a more instant gaming experience. Tickets range from $1 to $30 currently. The more expensive tickets can reward players with up $3.5 million instantly!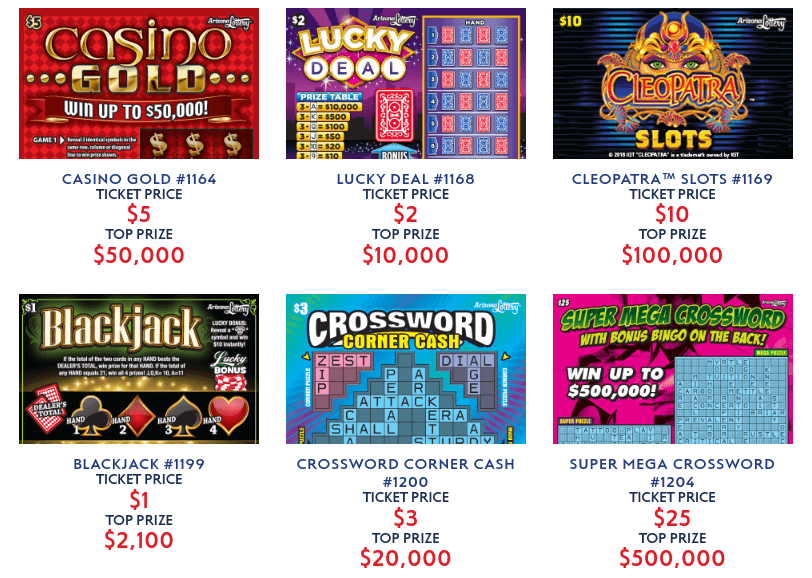 Arizona Lottery Second Chances – What is Second Chance?
Second chance drawings give owners of non-winning scratcher tickets another chance to win prizes. In the Arizona Lottery's case, even draw game tickets have been known to be used for second chance drawings. Prizes include cash, travel packages, tickets to big events, and more.
How does Second Chance work for the AZ Lottery?
To enter second chance drawings for the Arizona Lottery, players have to create an account with the Arizona Lottery Player's Club. After which, players are free to submit any eligible tickets they own. They may do so via the website or through the official mobile app.
Arizona Fast Play
Introduced in 2018, Arizona Lottery Fast Play offers several games at varying price points, play styles, and prize structures. Tickets range from $1 to $10 currently and have prizes up to $100,000! This category of games provides the simplicity of playing draw games blended with the instant gratification of the popular Scratchers tickets.
Currently, Arizona Lottery offers about 12+ Fast Play games with fun themes and names like 'Piggy Bank Bucks', 'Comic Cash', 'Lots of $50s', 'Fro$ty Fun' to name just a few.
Here's a quick video from Arizona Lottery on how to play Fast Play games.
Information on the Arizona Lottery
Arizona Lottery Offices
The Arizona Lottery has offices in the following locations:
Phoenix: 4740 E. University Dr, Phoenix, AZ 85034
Tucson: 2900 E. Broadway Blvd, Suite 190, Tucson, AZ 85716
They have another Phoenix office located the PHX Sky Harbor Airport, at terminal 4.
Arizona Lottery Customer Support
If you'd like to get in touch with Arizona Lottery representatives, you may contact them through the following channels:
If you live in area codes 480, 602, 623, or 520, use the local hotline.

Phoenix Hotline: 480.921.4400, 480.829.7425 (winner's hotline)
Tucson Hotline: 520.628.5107, 520.325.9141 (winner's hotline)

For outside of the metro areas call: 1-800-499-3798
You can also send regular mail to PO Box: Arizona Lottery, P.O. Box 2913 Phoenix, AZ 85062
Arizona Lottery Social Accounts
For more information and regular updates, you can also follow the Arizona Lottery on any of their social media accounts:
Arizona Lottery Apps and Technology
The Arizona Lottery supports mobile apps for your Android and iOS devices. You can download the app directly from the Apple App Store and Google Play Store.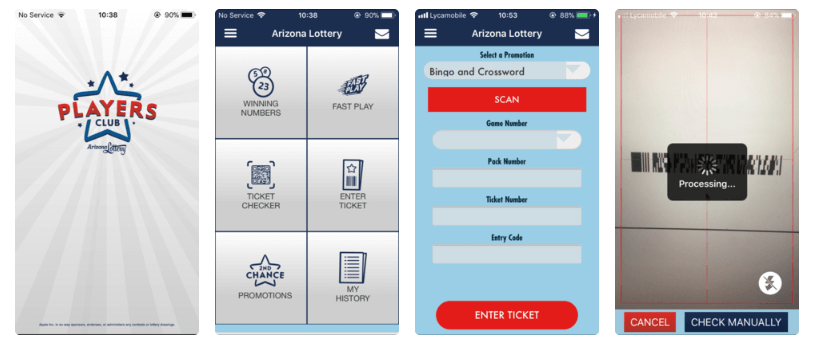 The Arizona Lottery App lets you:
Scan your tickets to find out if you've won
Check the latest jackpot amounts and winning numbers
Log into and manage your Player's Club account.
Enter second chance drawings.
View the latest promotions.
and more.
Other United States Lotteries
    * No state-sanctioned lottery