LottoStar Review Overview
What is LottoStar?
LottoStar is an online gambling platform that caters to players from the Southern African Development Community (SADC) region of Africa. It features a wide selection of betting games – most notably, lottery betting for Mega Millions, Powerball, EuroMillions, Africa Millions, and many more.
The SADC's member states are: Angola, Botswana, Comoros, the Democratic Republic of Congo, Eswatini, Lesotho, Madagascar, Malawi, Mauritius, Mozambique, Namibia, Seychelles, South Africa, Tanzania, Zambia, and Zimbabwe. While the website is accessible from anywhere in the world, only players from these countries are able to play and collect winnings.
What We Like About LottoStar
Decent selection of international lotteries
Wide variety of games – sports betting, instant games, and more!
Responsive customer support
Plenty of payment options
What We Don't Like About LottoStar
Lack of promotions or other bonuses
No mobile app
How does LottoStar work?
Pretty standard stuff here. As a lottery betting site, LottoStar doesn't stray far from the norm.
Players can deposit money into their account, make bets on any of the games available, and potentially win cash and other awesome prizes. With all the games featuring fixed odds, you're assured of real chances of winning.
You won't be participating in any of the official draws per se, but instead be betting on the outcome. Also, prizes are not the same as those of the actual lottery. You'll find that LottoStar has their own prize charts for each game. Finally, any payouts will come directly from LottoStar themselves, or a third-party insurer in the case of big jackpot wins.
Login and Signup
IMPORTANT: Only players from the SADC region of Africa who are aged 18 or above can play on LottoStar.
For players who meet the above criteria, you will need to provide your full name, country and province of residence, a working contact number, and valid identification to sign up for LottoStar. Interestingly, an email address is not needed.
You will also need to provide a copy of your ID, proof of residence, and proof of banking details to verify your account. You can only start betting after your account has been successfully verified.
Valid IDs include:
South African ID
Passport
Namibian ID
Review of LottoStar's Games, Promos, and Bonuses
Popular Lottery Games on LottoStar
15 Lottery Games Offered
LottoStar has some of the most popular lotteries available, plus a few of the lesser-known ones.
Here's what lotteries you can bet on with LottoStar:
| | | | | |
| --- | --- | --- | --- | --- |
| Africa Millions | Gold Rush Millions | UK Lottery Plus | SuperEnalotto | EuroMillions |
| EuroJackpot | Spanish Daily | Oz Monday | Oz Wednesday | Oz Saturday |
| Oz Set for Life | Oz Lotto | Oz Powerball | Mega Millions | US Powerball |
Sports Betting
Players can also bet on sporting events with LottoStar. Successfully predicting a win, loss, draw, or even the exact final score can award players with huge payouts.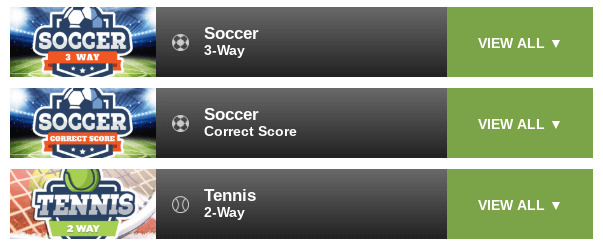 Win a Dream
LottoStar's Win a Dream games give players the chance to win cash, along with special prizes like cars and vacation packages.
Special prizes are optional. They have a cash equivalent that will be deducted from your total winnings should you choose to claim them.
Other Games
LottoStar offers dozens of other games in different categories – Royal Suite Games, Zama Games, Kwikies, and Instant Play Games.
Royal Suite Games are interactive and visual representations of popular casino games like Poker and Roulette. The Zama Games include crowd favorites like Kino (similar to KENO), while Kwikies and Instant Play Games offer fast-paced rewards with results every 2 seconds.
LottoStar Review of Security, Trust, and Scams
Is LottoStar a scam?
No. LottoStar is licensed and regulated by the Mpumalanga Economic Regulator, a legal entity charged with enforcing the Mpumalanga Gambling Act of 1995.
Is LottoStar legit?
Yes. LottoStar is a legitimate platform for internet gambling in South Africa. They are also fully licensed to operate, meaning your winnings are always assured.
Is LottoStar safe?
Absolutely. LottoStar makes use of industry-standard SSL technology to protect your account information.
Is LottoStar a real or fake company?
LottoStar is a real company that is operated by LottoStar (Pty) Ltd Reg no. 2007/011071/07 (Licence Number 9-2-1-00052). You can also visit their headquarters in Mbombela, Ehlanzeni in Mpumalanga.
Who owns LottoStar?
LottoStar is owned by LottoStar (Pty) Ltd.
How does LottoStar make money?
BuyLottoOnline takes zero commissions from any of your winnings, regardless of the amount. They make money solely through the sale of tickets and/or subscriptions. Their prices are higher than what the actual tickets cost, allowing them to profit and cover the expenses associated with running their business.
Is LottoStar legal?
Yes, the service is completely legal, but you must be at least 18 years old in order to play.
LottoStar Review on Payouts, Withdrawals, and Winners
LottoStar Payout Rules
Here are some key takeaways from LottoStar's terms and conditions regarding winnings and payouts:
First and foremost, LottoStar will only pay out winnings to South African bank accounts in South African Rands.
Payouts will only be made to a bank account under the LottoStar account owner's name.
The minimum withdrawal amount via EFT is R100. The minimum for Absa CashSend and FNB eWallet is R50.
If an account has had no transactions in the last 180 days, it is considered dormant and all funds in the account are forfeited.
Players have 90 days to claim any winnings. Failing to do so will result in forfeiture of those winnings.
LottoStar allows only one withdrawal request to be processed at a time. If a player attempts to make more than one request, all will be cancelled and the player must manually file a new one.
A player must have zero bonus credits before they can withdraw their winnings.
How to Withdraw from LottoStar
To file a withdrawal request, a player can simply go to their account page and click on the Claim Winnings link. Just follow the prompts and select your preferred payout method.
LottoStar Payment and Withdrawal Methods
For deposits, players have the following options:
Visa or MasterCard
SnapScan
PayFast
MyGate
EasyPay
1voucher
OTT Voucher
Peach Payments
Electronic Funds Transfer
Direct Deposit
For withdrawals, the following options are available:
Electronic Funds Transfer
FNB eWallet
Absa CashSend
Has anyone won on LottoStar?
According to their official blog, LottoStar has paid out well over R31 million to their players. Most winners have chosen to stay anonymous.
Here are some big LottoStar winners:
Ms. G.P. from Cape Town, who won R1.5 million after betting on Oz Monday Lotto last January 2019.
Mr. C.W., who won R750,000 after betting on UK Lottery Plus last April 2019.
Yu-Leen Wilmar Vers, who won R200,000 playing Kino 9.
Anonymous player Gauteng, who won R50,000 after betting on EuroMillions.
Anonymous player from KwaZulu-Natal, who won R40,000 playing Kino 9.
Bertus Beyers, who won R30,000 playing Kino 12.
There is also a news ticker at the top of their website that displays recent winners.
LottoStar Review of Mobile Options
LottoStar, unfortunately, doesn't have a mobile app.
For players looking to play on LottoStar while on the go, the official website is the only option. The good news is that it's optimized to work on any device, so that shouldn't be too much of a big deal.
Customer Support on LottoStar
LottoStar Live Chat and Contact Information
LottoStar's customer support went beyond our expectations.
We've reached out to LottoStar's customer representatives on multiple occasions, and they've been consistently helpful with all of our concerns. Here are their contact details:
Telephone: 086 026 7777
Email: [email protected]
Mailing address: Unit 27, Sonpark Boulevard Building, Sonpark Centre, Corner Madiba Drive & Piet Retief Street, Mbombela, Mbombela, Ehlanzeni
Live chat: Limited availability
LottoStar Player Resources
LottoStar has ample educational materials to guide you throughout the entire site.
Users will find that LottoStar does a decent job at explaining how everything works. Each game has easy-to-follow instructions laid out, while helpful prompts indicate what some of the unique features do.
The FAQ section is okay. It's not as thorough as we'd like it to be, but it's easy to navigate and the information presented does clear things up well enough.
Overall, new users and veterans to online gambling should have no problems getting accustomed to LottoStar's service.
Our Experience with LottoStar
LottoStar Website
LottoStar's website has a unique feature that lets you switch between a full version of the site and one that is more streamlined.
The official website allows players to instantly switch between the full site and the condensed version called Zama.
The Zama site streamlines players' experience by limiting access to their most popular games. It also loads a bit faster and has a sleeker appearance.
As a whole, we prefer the full version. Even with all the added features, it's still easy to navigate and provides for a pleasurable gaming experience.
Playing
Placing bets on LottoStar is simple and easy enough, but there's some of room for improvement.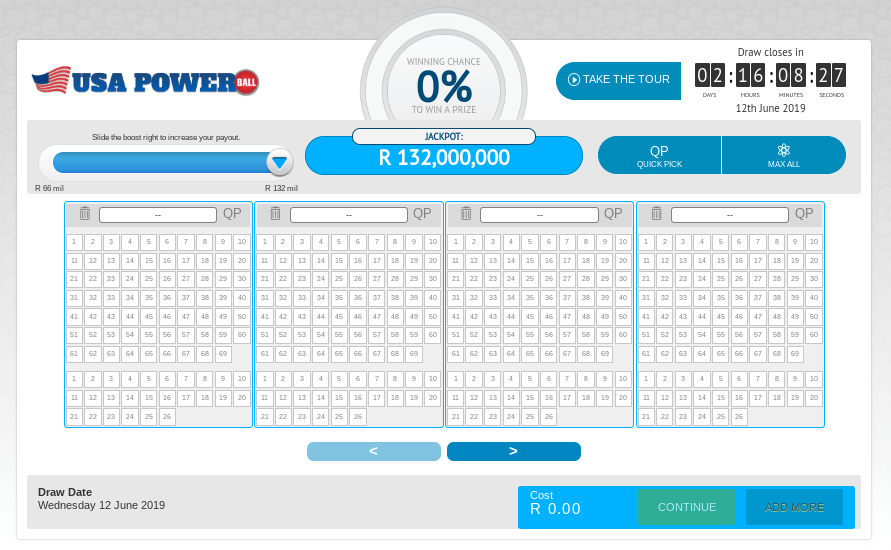 If you're familiar with lottery sites, then playing on LottoStar should pose no problems at all. You can play up to 12 sets of numbers for any lottery, and the usual Quick Pick option is there, but it only lets you play for one specific draw.
If you want to play multiple draws, you'll have to wait until the current draw is over and then place your bets as usual. Unfortunately, you don't have the option to select future draws.
One thing to take note of is the Boost slider, which is basically a fancy way of setting your wager. It lets you double your potential winnings by doubling the cost of your bet.
Final Thoughts – Should You Use LottoStar?
While there are other options available, LottoStar is a decent lottery betting site that's worth checking out.
It's far from the best, but LottoStar does get a lot of things right. There's plenty of game variety to keep you busy and entertained. Payment options are abundant. And their customer support is one of the better ones we've seen in a while.
They're definitely on the right track, and hopefully we see a mobile app and some decent promos in the future.
The bottom line: For players from the SADC region of Africa looking for a legitimate place to gamble online, LottoStar represents one of the best ways of doing so.