LottoDay Review
Written by Nicholas Christensen
Last Update: June 22, 2018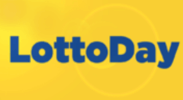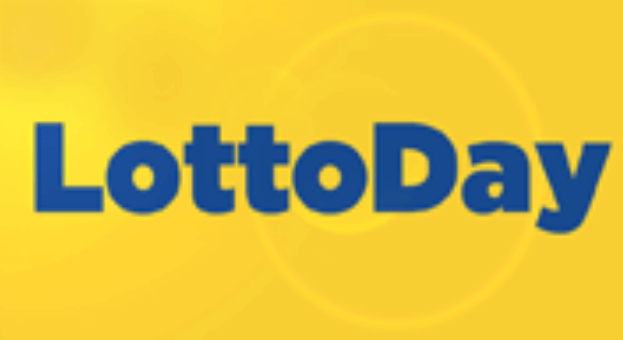 For the most part, LottoDay is decent enough – though you can find other lottery sites that have much better offerings.
Don't get me wrong; LottoDay isn't terrible. They offer multi-draw discounts, good security measures, and zero commissions, after all. However, they aren't exactly all that great, either. They only offer 8 lottery games, 2 syndicates and accepts only a handful of payment methods, for starters. Plus, raffles and scratch cards are non-existent, and language support is pretty limited. On top of that, ticket prices are pretty pricey, which makes LottoDay lean dangerously close to being prohibitive. As I've said before, however, LottoDay possesses some qualities that redeem it – even if only slightly.
Number of Lotteries: 8
| | |
| --- | --- |
| Powerball | Mega Millions |
| Euromillions | EuroJackpot |
| UK Lotto | Australia Powerball |
| El Gordo | Oz Lotto |
LottoDay Promotions and Bonuses
Multi-draw discounts
Overall 1.9/5
Registration 4.0/5
Bonuses, Promotions, and Games 2.0/5
Trust and Security 2.7/5
Experience (Interface and Ease of Use) 1.0/5
Payment/Withdrawal Options 1.0/5
Customer Support 3.0/5
Other Great Online Lottery Reviews


Score: 5/5
TheLotter Review


Score: 4.5/5
Lotto Agent Review


Score: 4/5
WinTrillions Review
Registration
4.0
Creating an account with LottoDay is extremely easy.
It took me less than 5 minutes to create an account--it's that easy! But, if you decide to link your Facebook account instead, registration becomes even faster because you don't have to fill up any forms. One important thing to note: if your country isn't supported by LottoDay, you won't be able to access their website at all. No more worrying about wasting time filling up a registration form only to find out they don't support your country after the fact!
Bonuses, Promotions, and Games
2.0
Regular Lottery Games
LottoDay's regular lottery game selection isn't the largest of the lot, but at least some of the most popular games are included here.
On top of popular lotteries like Powerball, Mega Millions, and Euromillions, LottoDay also offers EuroJackpot, UK Lotto, Australia Powerball, El Gordo, and Oz Lotto. The most disappointing fact here is that, up until recently, LottoDay used to offer up to 20 lottery games. What happened that they had to drastically cut down on their offerings is beyond me—but what's clear is that as far as game variety goes, LottoDay isn't as reliable as it once was.
---
Syndicates
Much like their regular lottery games, LottoDay's syndicate offerings took a hit as well.
Before, LottoDay used to offer group play options for Powerball, Mega Millions and SuperEnalotto. Now, however, your choices are down to the first two. Sure, for some people, the two most popular lotteries around are enough—but having more choices is always better.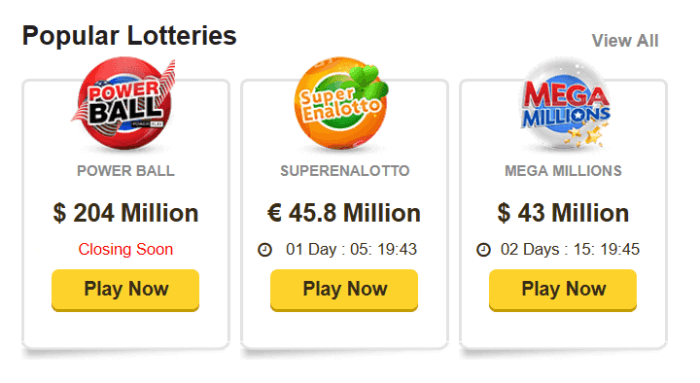 Then there's the odd share ratio. Each of LottoDay's syndicates contains 50 shares each – pretty standard stuff, right? Not quite. See, each player can purchase up to 50 shares, which means that you can own every share in each syndicate, at least in theory. This is not normal.
---
Ticket Prices
Compared to TheLotter – which is also known for their pricier-than-retail tickets – LottoDay's are slightly more expensive.
Let's compare their ticket prices for 3 lottery games, each for single draws:
LOTTERY GAMES 

TICKET PRICES
LottoDay
TheLotter
US Powerball
$17.40 (3 lines)
$14.95 (3 lines)
Mega Millions
$14.50 (5 lines)
$14.95 (5 lines)
Euromillions
$21.00 (3 lines)
$20.68 (3 lines)
As you can see, LottoDay's tickets prices are at least $2.00 more expensive than TheLotter's. Thankfully, they offer discounts if you go for multiple draws, or if you purchase a subscription. 2 and 4 draws, for starters, will give you 5% and 10% off, respectively. 8 draws give a 15% discount, while a subscription gives you 20% off. Not bad, but probably not the best solution for budget-conscious players.
Trust and Security
2.7
Despite their various missteps, LottoDay does provide a secured lottery experience – but the information in their website is quite confusing.
They employ Digicert SSL encryption to protect your transaction details. Plus, they also comply with PCI DSS (or Payment Card Industry Data Security Standard) to ensure further protection. Overall, I'd say LottoDay's security measures are up to snuff.
That said, the information on their website could really use some polishing as it is very confusing at times. For starters, they display the Comodo SSL logo, but they use Digicert. There's no other mention of Comodo other than the logo. Meanwhile, their FAQ states that they use 128-bit SSL security, but elsewhere on their site, they contradict themselves and state that the SSL security is 256-bit.
Experience (Interface and Ease of Use)
1.0
Lottery Education Materials
LottoDay fails to deliver as far as game education goes.
Unlike other lottery sites, LottoDay does not provide any interesting or helpful education materials on each lottery game page. So if you were wondering how Powerball works, all you'll get is a few introductory sentences and nothing more.
---
Ease of Use
LottoDay looks, feels and functions just like any other lottery site – which is a good thing.
If you've been to other lottery sites before, you'll feel right at home here. The front page displays the latest lottery jackpots and results, along with a quick explanation of their process (complete with a short video). Up top, you'll find a menu where you can access the lottery games, syndicates, results page, and support center.
Adding payment methods is equally easy, as are withdrawing money, viewing your transaction history and even adding promo codes. These are all organized neatly in your account. I also like that there isn't a single advertisement on their website, which helps create a more pleasurable online lottery experience.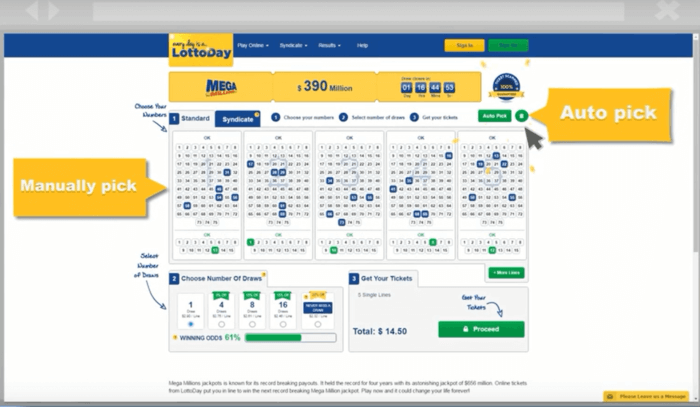 One thing I didn't like was how few LottoDay's supported languages were. On top of English, you could only switch between Russian, German, and Spanish. As such, people who aren't fluent in any of the languages offered might have a difficult time using LottoDay's website. Sure, you could funnel the website through Google Translate, but there's no guarantee you'll always get an accurate translation.
---
Playing
Picking your numbers and purchasing tickets works just like in any other lottery site. If you've played in other lottery sites before, LottoDay's process will immediately feel familiar.
For the uninitiated, here's how you start playing:
Log in to your LottoDay account – or log in later during check out.
Pick from any of the available lottery games.
Choose your numbers manually. You can also have your numbers picked at random via the Auto Pick option.
Choose how many draws you want to participate in. You can choose between a single draw or multiple consecutive draws. You can also subscribe to participate in every upcoming draw.
Once you're done choosing, click on the green "Proceed" button.
Review your purchase details and submit once you're done.
Now, all you have to do is wait to see if you win!
It's also important to note that LottoDay scans your ticket and keeps the original in a safe place. They will send a copy to your account as your proof of ownership.
---
Winning
Claiming your winnings at LottoDay is a pretty simple process – though be prepared to travel if you win the jackpot.
When you win, LottoDay will email you within 24 hours of the publication of the official results. You can also check your account on their website, as well as the results page, if you want. If you win the jackpot, on the other hand, LottoDay's agents will email and call you to notify you of your big win.
Prize claiming works much like most lottery sites: Prizes $600 or less will automatically be deposited to your account, while winnings that go beyond this threshold will have to be claimed in person. Another thing worth noting: LottoDay does not take commissions from winnings.
Payment/Withdrawal Options
1.0
LottoDay only accepts a few payment methods – which is pretty disappointing.
Currently, LottoDay only accepts payment via Visa, MasterCard, Maestro, Entropay and NETeller. One thing that confused me was that you could only deposit using Visa, MasterCard and NETeller; no other mention of Maestro or Entropay. They do, however, display those two payment method's logos on their website, which leads me to believe that LottoDay accepts them in some capacity. Either that, or they really need to update their website information.
One thing you should note is that, when withdrawing, you need to make sure that it is in the same currency that you used when you deposited. Otherwise, you might run into problems. There's also a minimum withdrawal of $20 (or whatever its equivalent is in another currency), so be sure you have enough funds before withdrawing anything.
Customer Support
3.0
Live Support
No
Phone Support
Yes
I was impressed with LottoDay's customer support options, especially because they provide lots of ways for you to get in touch with them.
You can reach them via 4 toll-free lines, each for residents of UK, New Zealand, Canada and South Africa, every Monday to Friday, from 10am-7pm GMT. Alternatively, you can fill out a form or email them directly, if you want. Sadly, there's no live chat option available – it would've been the icing on the cake. Meanwhile, if you prefer sorting things out on your own, their FAQs are pretty meaty. You can learn just about everything, from purchasing tickets to payments and more.
Review

Bottom Line for LottoDay
Overall: 1.9
Fine, but look for alternatives.