LiveLotto Review
Written by Nicholas Christensen
Last Update: July 3, 2018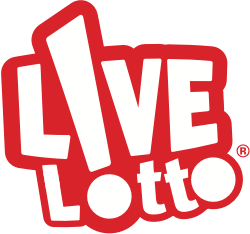 I was impressed by how unique and simple LiveLotto is—but I have several gripes.
If you believe the saying "if you've seen one, you've seen them all" applies to lottery sites, then you clearly haven't seen LiveLotto. Games like Powerball, Mega Millions, Euromillions, and the like are nowhere to be seen here. Instead, LiveLotto offers an instant-win game where draws are held live, and played right on your PC, mobile phone or tablet.
It's an interesting—and definitely fun—take on online lottery, but it comes with various limitations. For instance, only players from Great Britain are allowed access. Do you qualify? If so, read on to know more about LiveLotto!
Number of Lotteries: 1
LiveLotto lottery
Instant win games
LiveLotto Promotions and Bonuses
Win free money
Overall 2.1/5
Registration 4.0/5
Bonuses, Promotions, and Games 1.0/5
Trust and Security 4.0/5
Experience (Interface and Ease of Use) 2.5/5
Payment/Withdrawal Options 1.0/5
Customer Support 2.0/5
Other Great Online Lottery Reviews


Score: 5/5
TheLotter Review


Score: 4.5/5
Lotto Agent Review


Score: 4/5
WinTrillions Review
Registration
4.0
LiveLotto's registration process is easy and--surprisingly--quite fun!
Technically, there really isn't a "registration process," at least not the kind most are used to. Your photo serves as your registration and your official entry, so you can play almost immediately upon visiting their website. It's not really for everyone, especially people who are more private. But, for those who have no problem posting their selfies online (which, honestly, describes a lot of people), then LiveLotto's process should be a walk in the park for you.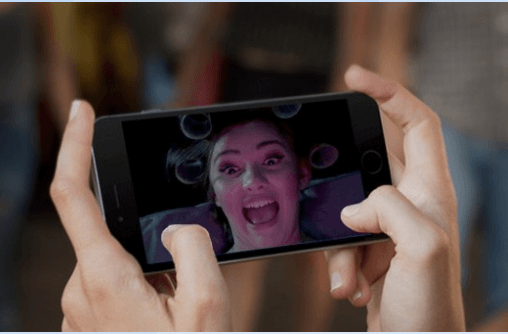 Bonuses, Promotions, and Games
1.0
LiveLotto Lottery
I like LiveLotto's unique take on online lottery, but that's about it. They offer very little, especially compared to other sites.
Technically, LiveLotto only offers one type of lottery game—their own. However, they offer 7 iterations of it, each sporting different jackpot amounts. The highest jackpot they offer is £25,000, and offers 4 secondary prize tiers. The 6 other games they offer feature jackpots worth £10,000, £1,000, £100, £10, £5 and £1, respectively. Each entry costs 10 pence.
One other thing worth noting: you can only purchase a limited amount of tickets, unlike other (traditional) lottery games that let you purchase as much as you want. The limit depends on the jackpot size. For instance, their £1 jackpot game only offers a total of 16 tickets. Once all 16 tickets are sold, any entries purchased after are automatically entered into the next draw.
---
Instant Win Games
LiveLotto also offers a few interactive instant win games.
If you've played other lottery sites' instant win games before—it's a good bet you'll immediately recognize LiveLotto's offerings. These are the same ones that also appear in other sites, like LottoLand, for instance.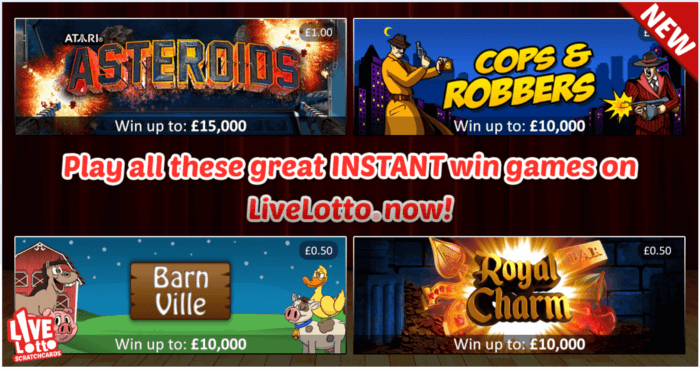 You can win up to £15,000, with each entry costing 10p—the same price as their main lottery game. Overall, LiveLotto's instant win games are a good addition to their repertoire, especially if you're itching for a more interactive experience.
---
Win £5,000 for Free!
LiveLotto offers an enticing promo for all new players—but some mechanics aren't explained clearly.
Their website says that every new player that deposits £5 or more will get an entry to a £5,000 draw for free, which is definitely great news. Here's where it gets weird. LiveLotto says that this promo is to celebrate the launch of their service, but since they've launched quite a while back, it's not clear if this offer is still valid. And if it is still an ongoing promo, they don't specify when it will end. Odd.
---
Charity Contributions
Whenever you play LiveLotto's games, you are also helping out a charity.
Some 20% of all ticket sales are funneled directly to St. Catherine's Hospice—a charity that helps improve the quality of life of those who have been afflicted by serious illnesses. Currently, that's the only charity that LiveLotto contributes to, but in the future, I imagine the list will become longer. Of course, even if the list doesn't grow, what LiveLotto is doing is still a huge deal. Every bit of help goes a long way, after all.
Trust and Security
4.0
I give LiveLotto two thumbs up when it comes to security.
Like other legitimate lottery sites, LiveLotto ensures player data is secured by utilizing 128-bit SSL encryption. More than that, they don't store your credit or debit card details, so even if hackers make their way inside LiveLotto's system, you don't have to worry about your details being compromised. In addition, they use Paypoint and Barclaycard to process all payments.
On top of that, LiveLotto is also regulated by the UK Gambling Commission so you can be sure they adhere to certain standards. All draws, meanwhile, are randomly generated and all games are, for the sake of fairness, independently tested. Finally, the RNG (random number generator) they use has been tested by a third party (iTech Labs) and has been certified by eCOGRA.
Experience (Interface and Ease of Use)
2.5
Ease of Use
As I've said before, LiveLotto's unique process makes it one of the easiest lottery sites around.
The app itself is very user-friendly and doesn't really take a genius to figure out. The website version is similarly easy-to-use—just click on the blue computer icon at the top of LiveLotto's site and wait for the program to load. Easy.
Payment/Withdrawal Options
1.0
Compared to other lottery sites, LiveLotto's banking methods are pretty disappointing.
In fact, LiveLotto only accepts 3 payment methods: Visa, MasterCard and Maestro. Yes—these payment methods are quite popular (maybe even more so in Great Britain), but having more options is always better. What if a player doesn't use any of these methods? They'd have to sign up for these credit cards just to play at LiveLotto—and that's an extra step that not all players will bother to take.
One more important note: LiveLotto imposes a £5 minimum for both deposits and withdrawals. The only exception to this is if you (or the company itself) are closing your account.
Customer Support
2.0
Live Support
No
Phone Support
Yes
LiveLotto's support is nothing special—but it's not terrible, either. It's decent, for the most part.
For self-help purposes, LiveLotto's FAQs do a good job of explaining LiveLotto's unique mechanics. But if you have a question not covered in the FAQ, you can reach them quite easily. LiveLotto's customer support agents can be reached via email or phone from 9:30am-5:00pm every Monday to Friday. Unfortunately, they don't have a live chat option—which is a shame.
Review

Bottom Line for LiveLotto
Overall: 2.1
Fine, but look for alternatives.