SuperLotto Plus
Last Updated: October 3, 2018
SuperLotto Plus is a lottery exclusive to the state of California. Draws are held bi-weekly, every Wednesday and Saturday, and jackpots rollover when no one wins the current draw. As far as lottery goes, SuperLotto Plus is as straightforward as it gets—no complicated rules here! As such, it is among the easiest lotteries to grasp, which makes them recommended for lottery neophytes. Intrigued? Join me as I take a closer look at SuperLotto Plus!
About SuperLotto Plus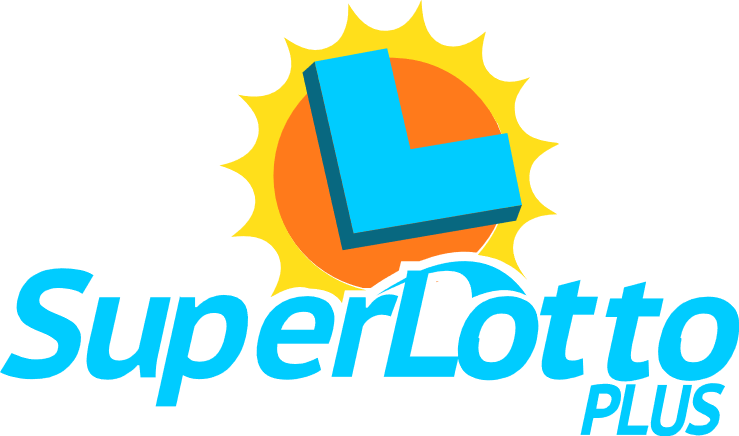 The game began all the way back in 1986, but back then it was known as California Super Lotto. It was only in the year 2000 that the name was changed into SuperLotto Plus. Over the years, jackpot games have changed quite drastically. The first game introduced was "6-49", but was changed to a 53-number format, with a 7th bonus ball being drawn, in 1990. Not long after, the format was changed to a 51-number variant. The format was changed yet again when they rebranded into SuperLotto Plus. Currently, the variant used is 5/47 + 1/27.
SuperLotto Plus Quick Facts
Bi-Weekly Draws: SuperLotto Plus gives you more chances to win weekly as draws are held twice—every Wednesday and Saturday.
Rollover Lottery: SuperLotto Plus jackpots grow and rolls over to the next drawing when no one wins in the current draw.
Big Minimum Jackpot: Jackpots start at $7,000,000.
Odds of Winning: The odds of winning a SuperLotto Plus jackpot are pretty good—especially when compared to bigger lottery games.
More Chances of Winning: The SuperLotto Plus' unique 2nd Chance feature offers every player the chance to win more prizes.
How Does SuperLotto Plus Work?
The Basics
As I've mentioned earlier, SuperLotto Plus is a pretty straightforward lottery game. You simply choose five main numbers from a selection pool of 1 to 47 and one MEGA number from 1 to 27. Like most lotteries, you need to match all 5 main numbers and the MEGA number to win the jackpot. Matching the five main numbers, meanwhile, entitles you to the second-tier prize and so on. There are 9 prize tiers, with the lowest being attainable by matching only the MEGA number.
The 2nd Chance
SuperLotto Plus offers a unique feature called the 2nd Chance, wherein every $1 spent on a ticket entitles you to one entry to yet another weekly draw. So, if you spent $5 worth of tickets, then you are entitled to 5 entries to the 2nd chance draw. Five winners are chosen each week and are awarded $15,000 each. Unlike the main game, the odds of winning the 2nd chance draw is constantly in flux as it depends on the total number of entries sent in as well as the total number of entries per player.
The Odds of Winning
Speaking of odds of winning, the main SuperLotto Plus game offers better odds compared to bigger lotteries. Of course, it's still not that easy to win the jackpot, but you have a much better chance here than SuperEnalotto, for instance. Check out all the odds for each of the prize tiers below:
| | |
| --- | --- |
| Numbers Matched | Odds of Winning |
| 5 + 1 | 1 in 41,416,353 |
| 5 + 0 | 1 in 1,592,937 |
| 4 + 1 | 1 in 197,221 |
| 4 + 0 | 1 in 7,585 |
| 3 + 1 | 1 in 4,810 |
| 3 + 0 | 1 in 185 |
| 2 + 1 | 1 in 361 |
| 1 + 1 | 1 in 74 |
| 0 + 1 | 1 in 49 |
| | |
| --- | --- |
| Odds of Winning any Prize | 1 in 23 |
So What Happens if You Win?
Typically, if you win the SuperLotto Plus jackpot, prizes are paid out over the course of 30 years. That said, you can also choose to get all your winnings immediately via a lump sum—though you have to decide within 60 days if you want to go with this option.
Winnings over $599 are taxable and is also subject to any other offsets. Plus, if you choose to take the lump sum, expect to receive approximately 50% of the advertised prize pot. Annuity payments, meanwhile, are graduated, meaning the payment gets gradually larger each year.
Winners have a total of 180 days to collect their prize. However, if no one comes forward to claim it within the given timeframe, the funds are distributed to the public education system of California.
Finally, if you take the annuity payout and you pass away before being able to collect everything, your beneficiary or estate will receive the winnings instead.
The Biggest SuperLotto Plus Winners
Despite having far better odds than some lottery games, not a lot have won jackpots that amounted hundreds of millions of dollars. Here are some of the most notable SuperLotto Plus winners so far:
$315 million: On November 2005, one winning ticket won the $315,000,000 jackpot. The ticket, however, was purchased by seven people, so they had to split the jackpot among them.
$193 million: On February 16, 2002, three people won the $193,000,000 jackpot—which was the result of 11 rollovers—and walked home with approximately $32.1 million each (after taxes).
$141 million: On June 23, 2001, Alcario Castellano, won the $141,000,000 jackpot—making him the current SuperLotto Plus record holder for the biggest individual win. After taxes, he walked home with $42.3 million.
$118.8 million: In April 17, 1991, 54 individual winners won the $118,800,000 jackpot. After taxes, they each took home approximately $2.2 million.
SuperLotto Plus Fun Facts
Statistically, players win the SuperLotto Plus jackpot every 2.4 draws on average.
So far, the largest group of people to claim a jackpot consisted of 56 individuals.
While most lottery games use random number generators for draws, SuperLotto Plus employs traditional mechanisms.
Each drawing machine, as well as the set of balls, are randomly chosen before every draw. Meanwhile, inspections are held every month to guarantee the balls' consistency.
Because of California's lottery laws, games are structured in such a way that prizes to be paid never exceed the available prize fund. This means that winners of lower prize tiers might not receive fixed amounts—instead, they might have to share it among every winner for that tier if needed.
Bottom Line on SuperLotto Plus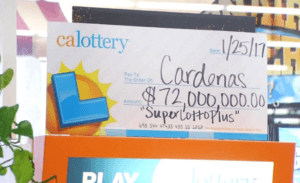 While not as big as other lotteries out there, SuperLotto Plus has several things going for it. For starters, it's a pretty straightforward lottery game that any player—whether a newcomer or a veteran—can quickly understand. It also offers every player the chance to win more prizes, either via the bi-weekly structure or the 2nd Chance feature. And, there's also the fact that prizes can rollover and get bigger every time no one wins a draw. What more could you ask for? Better odds? SuperLotto Plus has that, too!