California Fantasy 5
Last Updated: September 24, 2018
California Fantasy 5 is an easy lottery game that holds draws on a daily basis. That's right—you get the chance to win every Monday to Sunday, and the best part is that your odds of winning are pretty good! Of course, like all other games, it has its fair share of shortcomings. What are those? Read on to find out!
About California Fantasy 5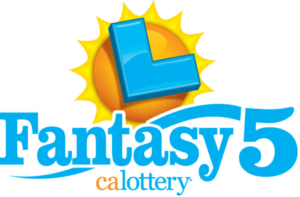 The California State Lottery, which the Fantasy 5 game is a part of, started all the way back in November 6, 1984 when Californian voters helped authorize the creation of the lottery by voting to pass the California State Act of 1984. The first game to have been introduced was Scratchers in October, 1985. Fantasy 5 followed a few years later—with the first record-breaking jackpot won in 1992. Today, it is one of the few lottery games around that offers daily draws coupled with great odds.
Quick California Fantasy 5 Facts
Daily Draws: The California Fantasy 5 lottery is played daily—which means you have more chances to win per week.
Easy Mechanics: California Fantasy 5's mechanics are dead simple, even lottery neophytes will find it easy to learn.
Very Good Odds: Compared to other lottery games, California Fantasy 5's odds are quite favorable.
Small Prizes: Don't expect astronomical prizes here. That said, jackpots do carry over to the next when no one wins a drawing.
How Does California Fantasy 5 Work?
The Basics
As I've mentioned earlier, the California Fantasy 5 is a pretty dead simple lottery game. To play, you choose five numbers from a selection pool that ranges from 1 to 39. Like other lotteries, you need to match all five of your numbers to win the jackpot. In total, there are 4 prize tiers, where the lowest tier requires you to match only 2 numbers to win. Draws are held daily, while jackpots roll over until somebody wins.
The Odds of Winning
On top of the daily draws, California Fantasy 5 also offers some really good odds. That's not to say that winning is guaranteed; but you will have a better chance here than, say, SuperEnalotto and its notoriously long odds. Check out the table below to see for yourself:
| | |
| --- | --- |
| Numbers Matched | Odds of Winning |
| 5 | 1 in 575,757 |
| 4 | 1 in 3,387 |
| 3 | 1 in 103 |
| 2 | 1 in 10 |
So What Happens if You Win?
For winnings amounting to $599 and below, you can simply head over to the nearest lottery retailer and hand over your ticket to the clerk. He/she will immediately give you your prize. On the other hand, if you have no time to go to a retailer, you download a claim form from the California Lottery website and mail it, along with your winning ticket, to the California Lottery offices.
Meanwhile, for winnings amounting to $600 and beyond, you need only download the relevant claim form from the California Lottery website and take it, along with your ticket, to the nearest Lottery District Office. You can also mail the claim form along with your ticket to the California Lottery offices, if you want. Also, take note that prizes over $599 are subject to tax and other legally required offsets. On the bright side, local/state taxes don't apply.
California Fantasy 5 winners have a total of 180 days from the draw date to claim their prizes. If, for whatever reason, you couldn't make a claim in time, the unclaimed prize will be used to help the California public education system, instead.
Of course, if you played using the services of an online lottery agent, the claim process will vary depending on each service, so it's important to That said, most will directly deposit your winnings to your account.
The Biggest California Fantasy 5 Winners
The California Fantasy 5 lottery may not offer the largest prizes around, but that doesn't mean winners don't get to take home a sizable enough sum. In fact, quite a few have won jackpots that went up to six figures! Below are the biggest winners of the game so far:
| | | |
| --- | --- | --- |
| Jackpot | Winners | Date |
| $762,087 | 1 | Oct. 2016 |
| $729,505 | 1 | Feb. 1992 |
| $610,882 | 1 | Oct. 2015 |
| $543,579 | 1 | May. 2016 |
| $483,377 | 1 | Nov. 2015 |
California Fantasy 5 Fun Facts
Before July 2010, players who bought California Fantasy 5 tickets worth at least $5 received a coupon that could be used to enter a "second-chance" draw where they could get a chance to be on either one of two TV shows—Make Me a Millionaire or The Big Spin. Today, players still get a coupon, but you don't get to participate in a show. Instead, by entering the 20-digit code printed on the coupon into the California Lottery website, you will be entered into a weekly draw to get a shot at winning at least $1,000 and as much as $10,000.
California Fantasy 5 uses an automated draw machine that is isolated and quite secure. In fact, the program responsible for generating the random numbers drawn are permanently burned in—which makes it impossible to be altered or tampered with.
For every dollar spent, 95 cents are funneled into a fund that is distributed to public schools and colleges, in addition to prizes and compensation for retailers.
The Bottom Line on California Fantasy 5
It's easy to write off California Fantasy 5, especially since the prizes are quite small (compared to the popular mega lotteries). However, it does have redeeming qualities. For one thing, the odds are pretty great—so while winning millions, or billions, is out of the question, you do get a better shot at bagging any prize here. Even better, draws are held daily, which means you can get more chances of winning per week! Daily draws and great odds? This one's a no-brainer.