Shane Missler: The 20 Year Old Who Won the $451 Mega Millions Jackpot
Last Updated: May 27, 2020
Shane Missler, a 20-year-old man from Port Richey Florida, was at one point the luckiest person in America.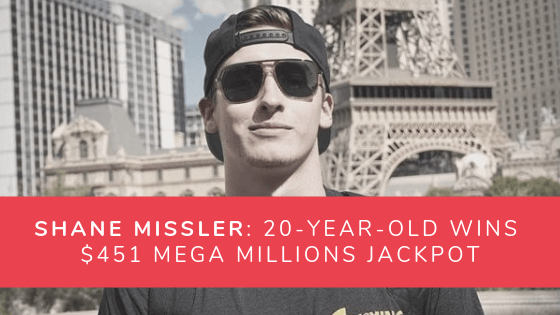 He was the sole winner of the $451 million Mega Millions jackpot draw – now the sixth largest Mega Millions jackpot ever – back on January 5, 2018.
Missler took home an estimated $282 million, opting for a single lump sum prize. He purchased five Quick Pick tickets at a 7-Eleven in Pasco County, Florida. And with one of them matching all six numbers 28, 30, 39, 59, 70, and a Mega Ball of 10, Missler walked away having made lottery history.
Read on for the story behind Shane Missler, his net worth, and the scams that are rampant under his name. Once you are done we recommend you check out our guide on the best lottery prediction software for tools to significantly increase your odds of picking winning numbers. You definitely need some luck to win big but having some mathematical help doesn't hurt!
The Story Behind Shane Missler from Port Richey Florida
Shane Missler was originally from Maine before eventually moving to Port Richey, Florida, where he spent most of his childhood. He graduated from Spruce Mountain High School in 2015, and then moved out of Florida to pursue a degree in business management at Northern Essex Community College in Massachusetts between 2015 and 2016.
Before becoming a multi-millionaire, Missler worked a variety of different jobs at Sam's Club​, Atkinson Resort and Country Club, and Best Buy. He eventually started work at Universal Background Screening, a company that specializes in employment background checks, as a verification specialist, but quit soon after he won the Mega Millions jackpot.
In a statement after the win, Missler said: "I'm only 20, but I hope to use it to pursue a variety of passions, help my family and do some good for humanity." He continued: "I intend to take care of my family, have some fun along the way and cement a path for financial success so that I can leave a legacy far into the future."
Shane Missler Net Worth
When Shane Missler became the sole winner of the January 5, 2018 Mega Millions jackpot, the prize was at a whopping $451 million dollars. He decided to take home a one-time cash payout of $281,874,999.
Side note: You can always use our Mega Millions Payout Calculator to check how much you will take home once you win the big one!
Anyways, it is unknown how much Missler is worth now. Though if his social media accounts are any indication, it seems that he is doing well and perhaps has found ways to make his money work for him and his family.
The Shane Missler Scam
Not everything borne from Missler's instant fame was positive, though. Soon after news broke that he had won the lottery jackpot, someone using fake social media accounts to pose as Missler posted a tweet claiming that they would give $5,000 to the first 50,000 people who retweet the message.
Here is the bogus tweet in question:
Of course, this was not the real Shane Missler. That didn't stop the tweet from going viral, however. As you can see in the picture above, the post was shared tens of thousands of times.
Shane Missler and Oprah
Things didn't stop there, either. More and more fake accounts surfaced after Missler's big win. One daring individual even decided to ride on the good name of Oprah Winfrey to further their agenda.

If you look at Oprah's official Twitter account however, you'll see that no such tweet was ever posted. This was likely just the work of another scam artist.
The Shane Missler Charity Foundation
And of course, you haven't really reached internet fame if you haven't had a charity named after you. Enter: The Shane Missler Charity Foundation. It isn't a real organization, though, and was probably made up as a phishing scam to collect people's information.
Just to be clear, this is also a scam, so please be reminded to stay vigilant. Here is one version of the letter these scammers send out via email.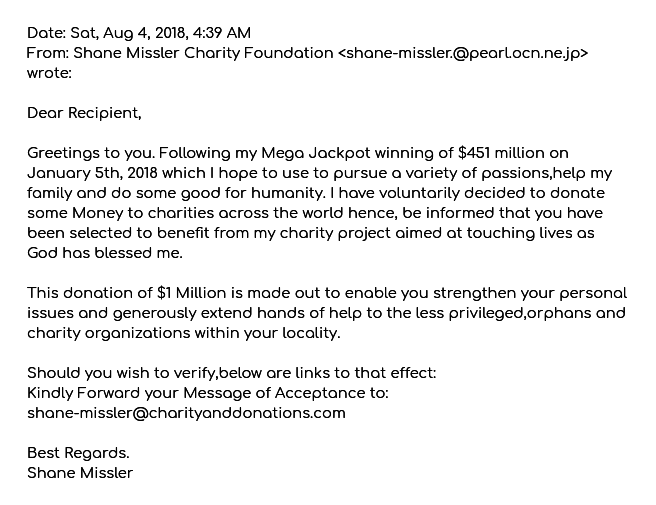 Will the Real Shane Missler Please Stand Up
If you'd like to know more about Shane Missler's current whereabouts, you can follow him on his official social media accounts. Check out @TheShaneMissler on Twitter and Instagram for more updates.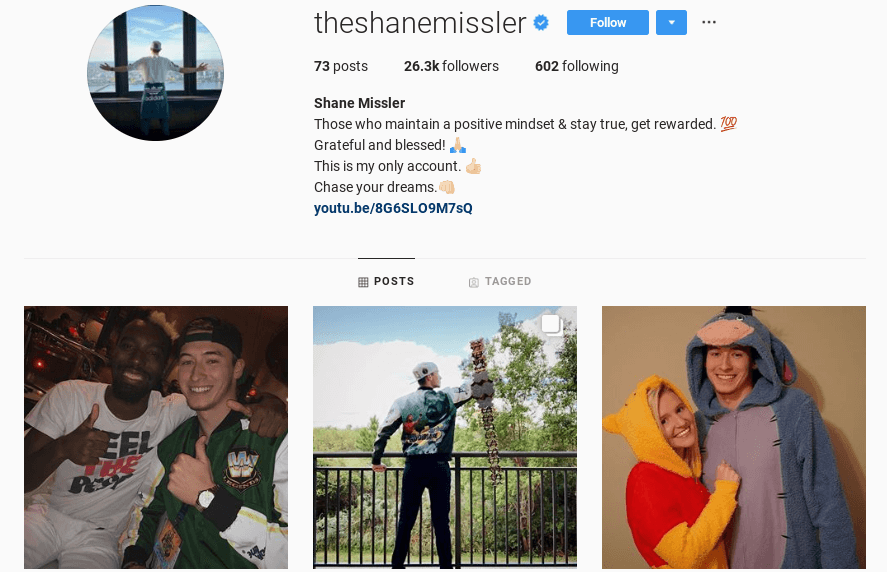 Finally, if you'd like to learn more about other jackpot winners, you can check out our article on the biggest lottery winners here.