Stories of Lottery Winners Not Being Paid
Last Updated: February 12, 2023
For most people, a winning lottery ticket is an easy ticket to a life that others only dream about. But in some instances, it could remain as nothing more than a piece of paper. Like in any game, things can go wrong for whatever reason – whether it's the player's fault or not – and the promised prize may remain just as out of reach as ever.
Historically, it's happened many times in the past. Here are some stories of lottery winners getting their hopes up, only to be disappointed later on.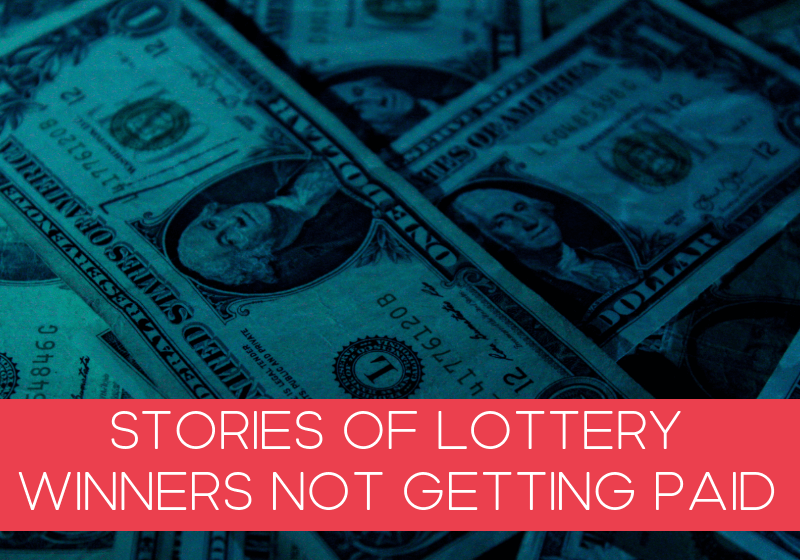 Illinois Refuses to Pay Millions in Lottery Winnings Due to State Budget Crisis
"We want our money!"
In late 2015, a group of lottery winners whose prizes totaled about $288 million came together for an interview with Inside Edition, demanding that the Illinois Lottery pay them what they are owed. The group, made up of different jackpot winners from the state, was visibly furious and distraught after the lottery had recently announced that they weren't paying out prizes over $600.
Tom Zimmerman, attorney to some members of the group, had this to say about the situation: "If any private business would engage in this kind of conduct selling tickets and not paying out the winners, the state would come in and they would shut them down and indict them for fraud." You can check out the video below and see for yourself.
This wasn't the first time the state has been unable to pay up. In July 2015, the Illinois Lottery started issuing IOU's instead of checks to their winners. The problem? A massive $120 billion deficit that threatened much more than just the state lottery. The situation was so bleak that the lottery operator had to stop selling Powerball and Mega Millions tickets altogether. Some winners even sued the lottery for their inability to pay out prizes.
Fortunately in 2017, with the state's budget impasse resolved, regular lottery operations had resumed.
So is Illinois paying out lottery winners now?
Yes. The Illinois Lottery now has the funds to pay out big and small winners alike. In fact, the lottery paid out over $1.8 billion in prizes for the fiscal year 2018.
South Carolina System Error Prints Thousands of False Winning Lottery Tickets
Back in December 25 2017, thousands of instant tickets with winning combinations were being printed across gas stations and convenience stores in South Carolina. Lottery machines churned out a seemingly endless stream of winning Holiday Cash Add-a-Play tickets from 5:51 PM to 7:53 PM. Naturally, it didn't take long for people to notice.
With thousands of tickets now in the possession of expectant "winners," it seemed like it was going to be a very special Christmas for South Carolinians. However, all those dreams were quickly squashed by the South Carolina Education Lottery (SCEL) just two days later.
In a statement, the lottery operator claimed that the winning tickets were printed anomalously due to a coding error by Intralot, the lottery's system supplier at the time. Because of the erroneous code, all the winning tickets were considered invalid. They announced to the public that anyone who purchased a ticket during the two-hour window could mail in said tickets for a refund on the cost, but nothing more. People weren't happy, and lawsuits were already being set into motion, but the SCEL didn't budge.
Intralot is no longer in charge of the lottery's computer systems, having been replaced with IGT in early 2018.
Crooks Buy Winning Lottery Ticket with Stolen Debit Card, UK National Lottery Won't Pay
In April 2019, just days after being released from prison, Mark Goodram from Bolton, purchased a winning scratch ticket that was worth £4 with his friend Jon-Ross Watson. They immediately went on a four-day binge – drinking champagne and posting about it on social media. However, they never got their prize.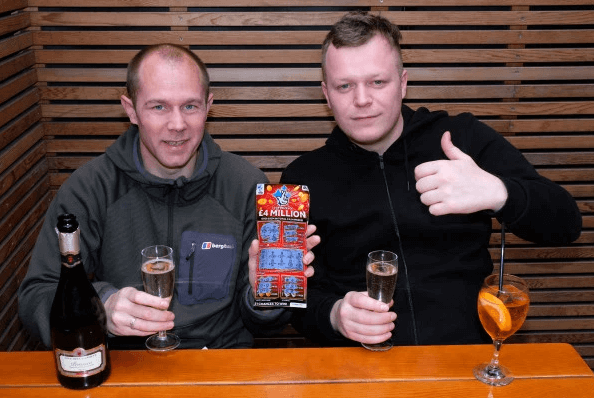 Both had rather extensive criminal records – which in itself shouldn't prevent them from claiming their prize, but it served as another piece of evidence against them. The first red flag was raised when Camelot, the operator of the UK National Lottery, discovered that neither of the two had a bank account. Upon further prodding, it became evident that the winning ticket in their possession was purchased with a debit card that wasn't theirs.
The two, now dubbed "The Blotto Lads," denied having stolen the card, claiming that it belonged to their friend "John" who lent them the card. When asked to provide their friend's address or contact number, the two were unable to do so. The mysterious John character has yet to forward.
Up to this day, Camelot has put the multi-million prize on hold amidst a legal battle with the now infamous pair.
---
What would you do if you were in these people's shoes? Would you accept the lottery's decisions or do as most of these people did and take them to court? Let us know in the comments section below.
Also, if you'd like to read more stories about lottery winners, check out our article on the biggest lottery winners and where they are now.