Lotto Agent vs LottoKings: A Battle of Lottery Agents
Last Updated: May 6, 2021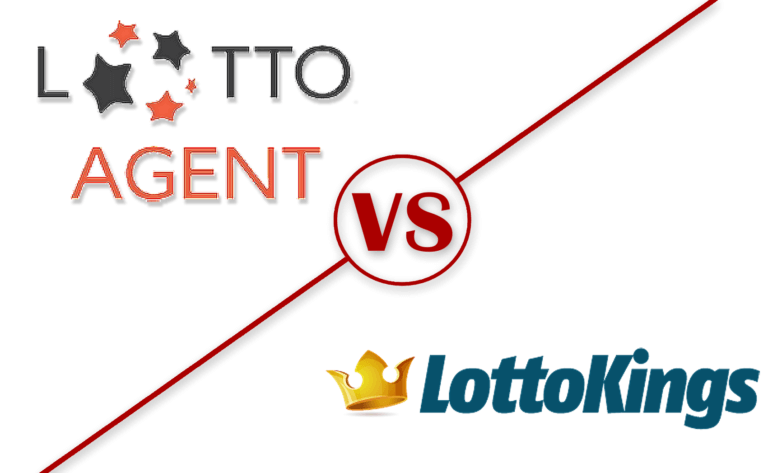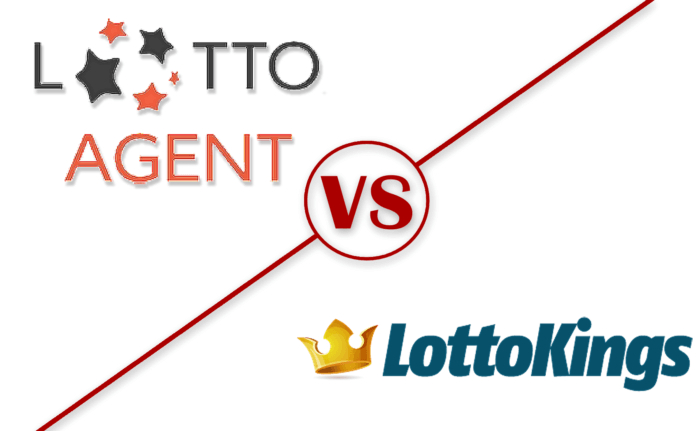 Obsessed with winning a
lottery jackpot
? Two of the most popular online lottery websites are
Lotto Agent
and
LottoKings
. Both maintain high standards that keep the jackpot seekers of the world coming back for a chance to win! Let's see how they hold up against each other in this ultimate battle of the
lottery sites
!
A Look at Both Companies
Since 2012, Lotto Agent has steadily climbed to the top in their field with a substantial roster of 19 international lottery games, including 4 of Australia's most popular ones, a buy-one-get-one-free promo and plenty of banking options.
Owned and operated by Agento Ltd. with headquarters in Belize, they have lottery agents scattered throughout the globe buying tickets for its players in the USA, Italy, Spain, Germany, the United Kingdom, Brazil, and Australia.
LottoKings shares the spotlight with affiliate sites – WinTrillions and Trillionario – all owned by Curaçao-based, Legacy Eight Curaçao NV. As a re-booted Congalotto, LottoKings has an impressive roster of 18 games along with syndicates, raffles and bundling options and a website available in 7 languages.
| | | |
| --- | --- | --- |
| | Lotto Agent | LottoKings |
| Pros | No commissions ever taken | 4 syndicates & 2 Millionaire raffles |
| | 19 international games including Spain's Loteria Nacional | Money back guarantee if no wins within first 30 days |
| | All tickets scanned into account | Website in 7 languages |
| | | |
| Cons | Website in 4 languages | No ticket scans into account |
| | No syndicates offered | No mobile apps |
| | | No refunds on cancellation of Multi-Draw packages |
Winner: Lotto Agent
[lotto_agent_cta]
Number of Games
Up by one, Lotto Agent beats LottoKings by a hair – 19 to 18! With  international games spanning 4 continents, they both capture the attention of players worldwide who are vying for the big jackpot.
Yes, they offer the big names in the online lottery world – Powerball, MEGA Millions, EuroMillions, SuperEnalotto, El Gordo, Mega Sena, Oz Lotto, to name a few. Check out this chart to see how they part ways in their additional choices of games.
| | | |
| --- | --- | --- |
| Lottery | Lotto Agent | LottoKings |
| Australia – Mon & Wed Lotto | ✓ | |
| Australia – Saturday Lotto | ✓ | |
| Canada – Canada Lotto | | ✓ |
| Canada – Lotto 6/49 | ✓ | |
| France – France Loto | | ✓ |
| Germany – German Lotto | | ✓ |
| Italy – Bonoloto | ✓ | |
| Italy – SuperEnalotto Superstar | ✓ | |
| UK – Thunderball | | ✓ |
| UK – UK Lotto | | ✓ |
| US – Florida Lotto | | ✓ |
| US – New Jersey Pick-6 | ✓ | |
| US – Lotto Texas | ✓ | |
But LottoKings evens out the playing field with 4 syndicates and 4 Millionaire raffles.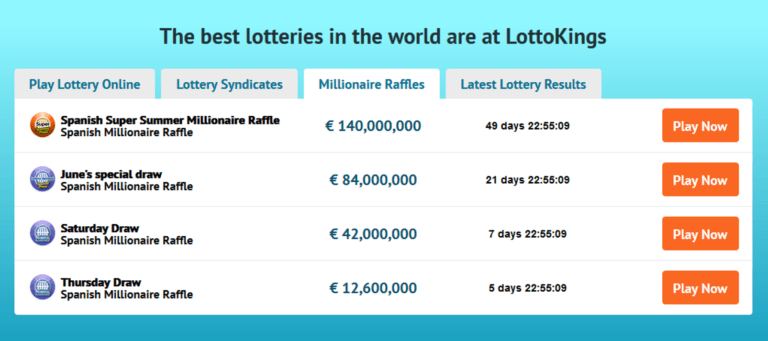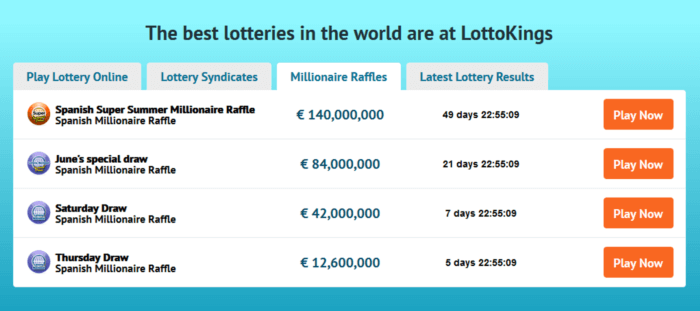 Winner: Lotto Agent and LottoKings
Ticket Prices
Budget-conscious lottery players should be happy to learn that Lotto Agent dropped some of their prices! In less than a week, a EuroMillions single ticket went from $7.01 to $6.82 and El Gordo from $5.47 to $5.33.
For the most part, LottoKings' tickets are higher than Lotto Agent's. But they do get creative with syndicate discounts. A Powerball syndicate of $27 gives you 8 drawings in one month which lowers the price to $3.37 per ticket as compared to $5 for a single ticket. That's a great deal for you Powerball addicts!
Here are some price comparisons:
| | | |
| --- | --- | --- |
| Lottery Game | Lotto Agent | LottoKings |
| Australia Oz Lotto | $2.79 – 1 line minimum | $2.95 – 1 line minimum |
| Europe Eurojackpot | $6.34 – 1 line minimum | $6.50 – 1 line minimum |
| Europe – EuroMillions | $6.82 – 1 line minimum | $6.00 – 1 line minimum |
| Italy – SuperEnalotto | $3.23 – 1 line minimum | $3.50 – 1 line minimum |
| Spain – El Gordo | $5.33 – 1 line minimum | $6.00 – 1 line minimum |
| Spain – La Primitiva | $3.35 – 1 line minimum | $7.00 – 2 draws Thurs. & Sat. |
| US – MEGA Millions | $5.29 – 1 line minimum | $5.00 – 1 line minimum |
| US – Powerball | $5.29 – 1 line minimum | $5.00 – 1 line minimum |
Lotto Agent ups the ante by offering – for each ticket purchased, the second one is free. You can't miss this offer because it is conveniently displayed in green right above the Confirm button.
Also, for you US lottery game fanatics, Lotto Agent offers the Megaplier for MEGA Millions and PowerPlay for Powerball which increases non-jackpot prizes several times for $1.99 per line.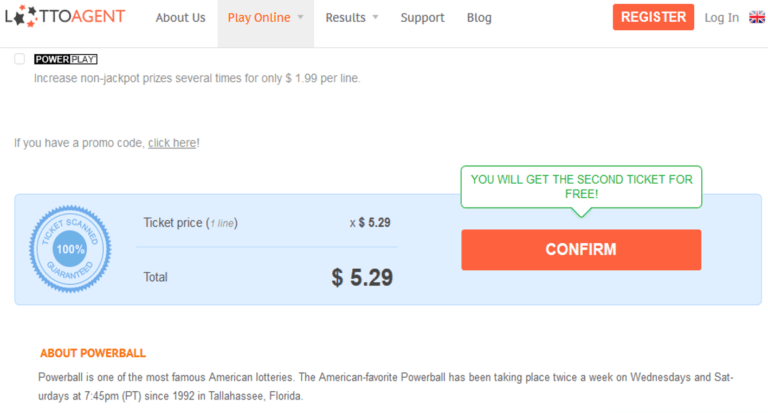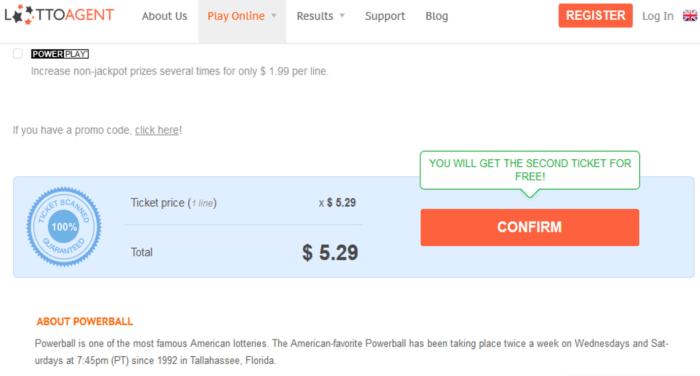 Winner: Lotto Agent
[lotto_agent_cta]
Bonuses and Perks
Do your ears perk up at the mention of a bonus? Of course! Sorry to say, both Lotto Agent and LottoKings are lukewarm in this area.
Lotto Agent has an Invite-a-friend Special which will give you $5 only if your friend actually buys a ticket on the website.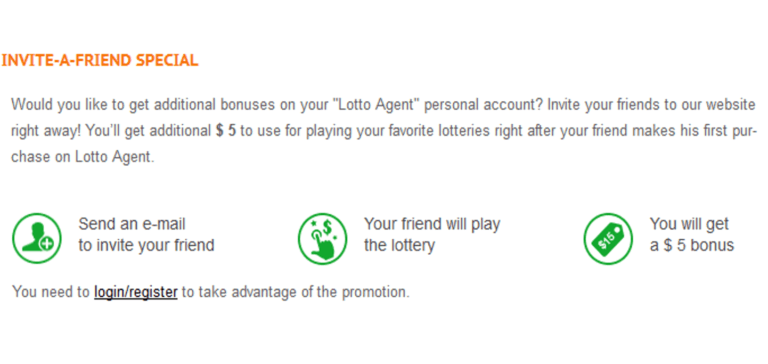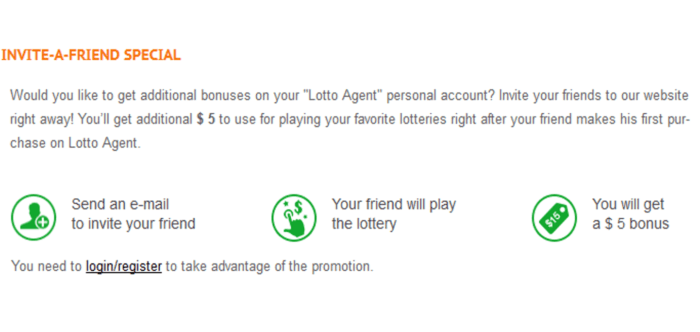 LottoKings offers nothing in the way of bonuses or perks. They advertise a Triple Satisfaction guarantee but this is really just good business common sense.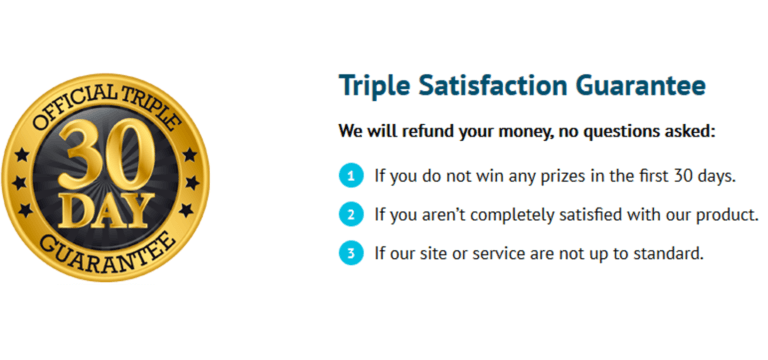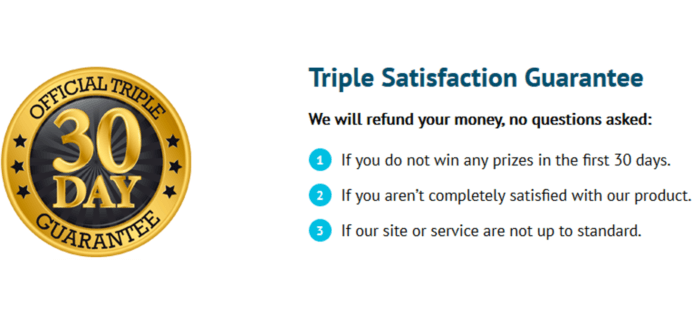 Winner: Lotto Agent
[lotto_agent_cta]
Ease of Use
The only person I know who doesn't use a computer is my mum. We've all tried to convince her that playing her beloved solitaire on the iPad would give her arthritic hands a rest in shuffling the cards. Nothing doing.
The internet is designed to make our lives easier. Lotteries moved online around 2004-2005 and are firmly entrenched as this industry grew to over $250 billion today! Yes, the bottom line for Lotto Agent and LottoKings is to be profitable and for us players, it's a chance to win millions of dollars!
Lotto Agent and LottoKings take similar approaches to website design –  easy navigation, not cluttered with too much "fluff" and annoying ads, and the latest jackpots displayed front and center with countdown clocks.
To make purchasing lottery tickets stress-free, Lotto Agent and LottoKings have their websites available in different languages – English, Spanish, Portuguese and Russian –  with LottoKings adding French, German and Polish.
Purchasing tickets is straightforward on both – choose a lottery, pick your numbers, and click to buy. I do wish that Lotto Agent would take a closer look at the colors they chose. The numbers need to pop out more! Take a look at these screenshots: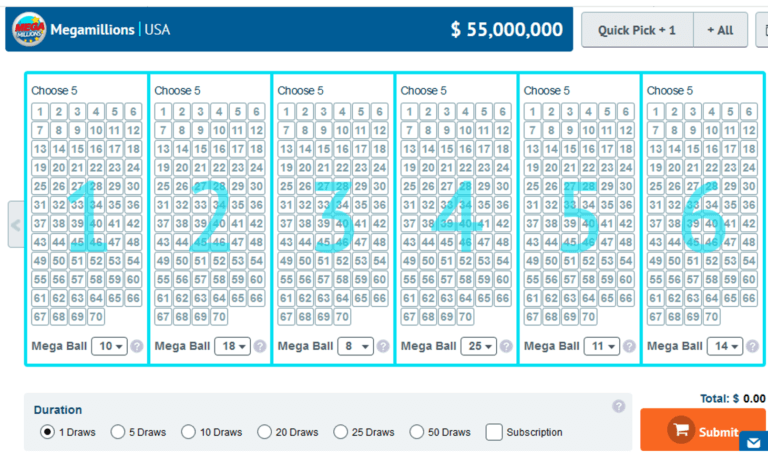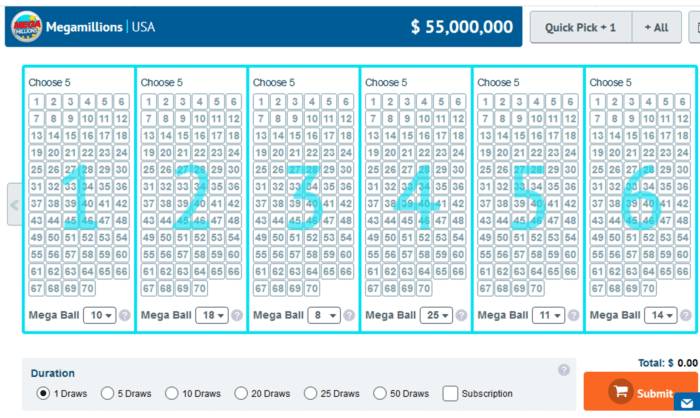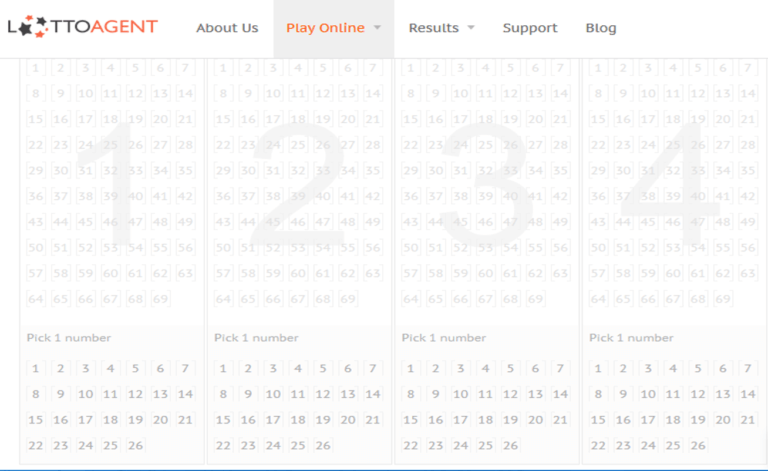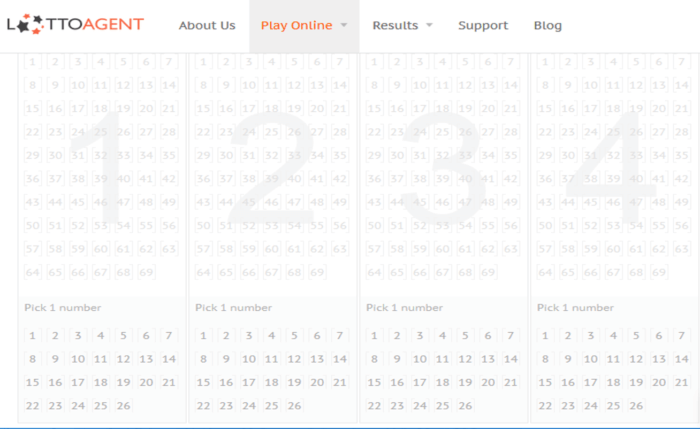 Winner: Lotto Agent and LottoKings
Banking
Thanks to advances in modern technology, the internet continues to develop and what was once considered impossible is now a reality. The ability to purchase online lottery tickets is a result of this phenomenon, causing lottery fans the world over a reason to rejoice!
A very important aspect of this industry is banking. The world's first charge card was the Diner's Card, introduced in 1950 by an American, Frank McNamara. Rumor has it that the inspiration to create the card came after he was embarrassed when he forgot to bring his wallet to a restaurant.
Both Lotto Agent and LottoKings offer multiple ways to pay for your tickets. Thanks to good ol' Frank, he opened up the world to credit cards and the convenience of buying lottery tickets online! No need to worry about getting embarrassed like McNamara –  whose only option back then was cash – did!
LottoKings offers 9 payment methods, including Visa, MasterCard and American Express but they also offer alternative means. Unfortunately, this information is not readily seen on their website but buried in the FAQ section under Payments.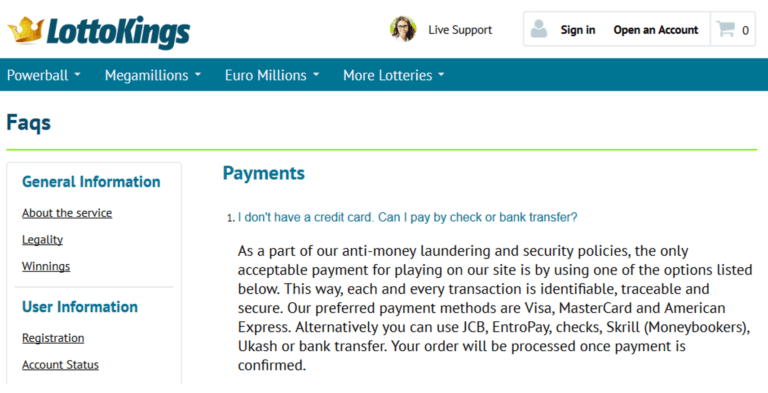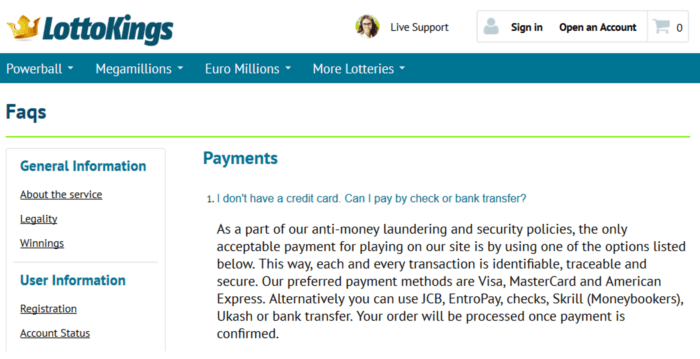 On the other hand, Lotto Agent does a brilliant job of showing you which 21 deposit and 7 withdrawal options and currencies they accept by clicking on Payment methods at the bottom of each web page. And for you cryptocurrency holders, you can pay with Bitcoin and Ethereum!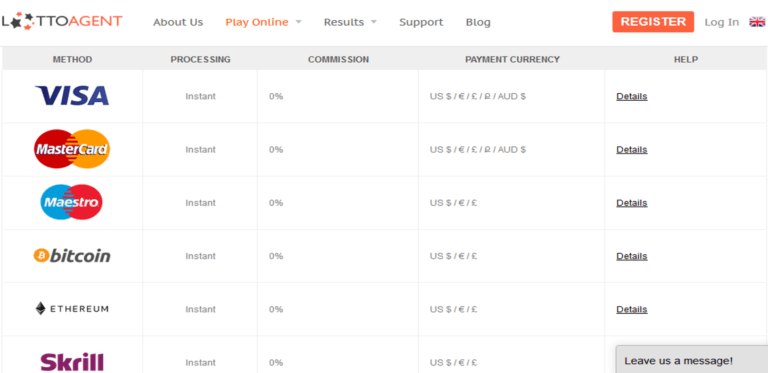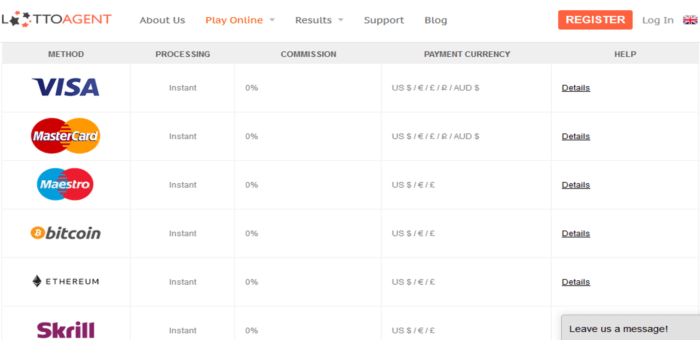 Winner: Lotto Agent
[lotto_agent_cta]
You won! You played your favorite set of numbers online and they matched the ones you scribbled down on a piece of scratch paper. Let's see how the notification and claims process works at Lotto Agent and LottoKings.
One of the best features at Lotto Agent is that every ticket purchased is scanned and deposited in your account. This serves as proof of your win –  no doubt about this! In addition, their system automatically processes all results and sends e-mails notices to all who participated in the draw.


Another convenient feature is that prizes under $100,000 are automatically deposited into your account within 3 hours of the published results. However, if you win the big jackpot, their staff will contact you on how to proceed. Winning a few thousand dollars or Euros is very different from winning millions!
I did spot a discrepancy on Lotto Agent's withdrawal methods.
In their FAQ section under Results and Winnings, they indicate these accepted methods – Visa / Mastercard, Skrill, WebMoney, and Visa Qiwi Wallet. However, when clicking on Payment Methods at the bottom of the web page, Visa Qiwi Wallet is omitted and they add Bitcoin, Ethereum, WebMoney and Bank Transfer.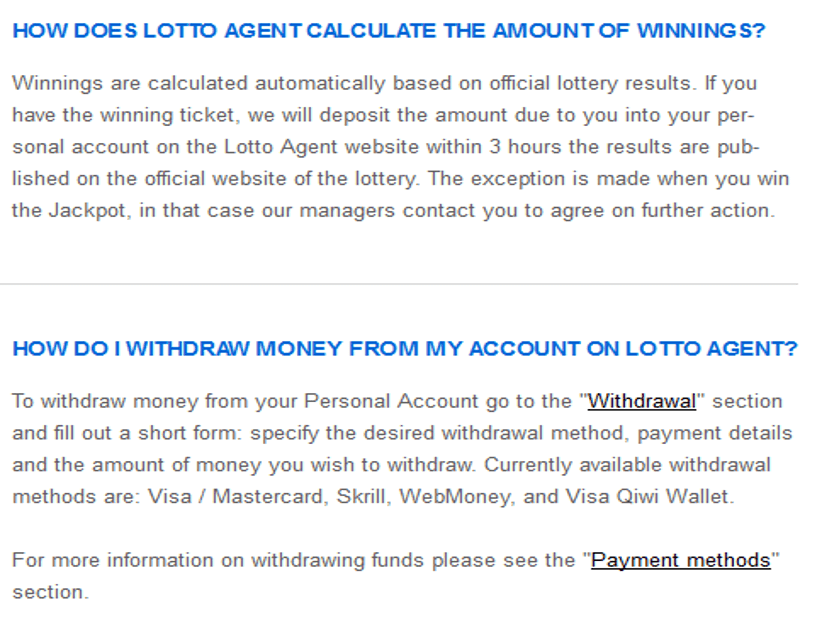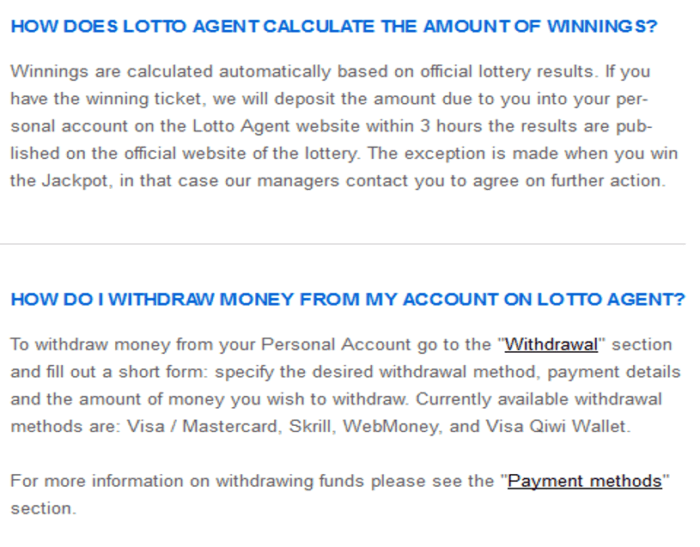 LottoKings does not scan your tickets. They will contact winners by email and if you won over $600, expect a phone call from their support staff.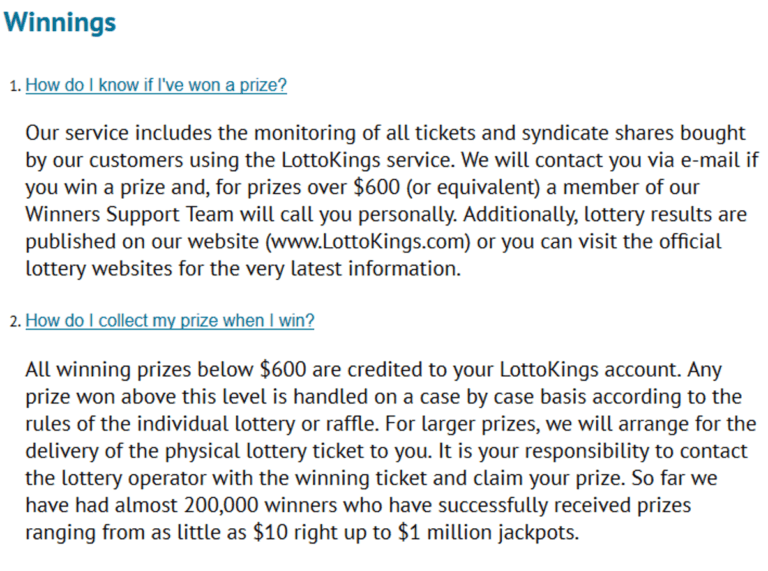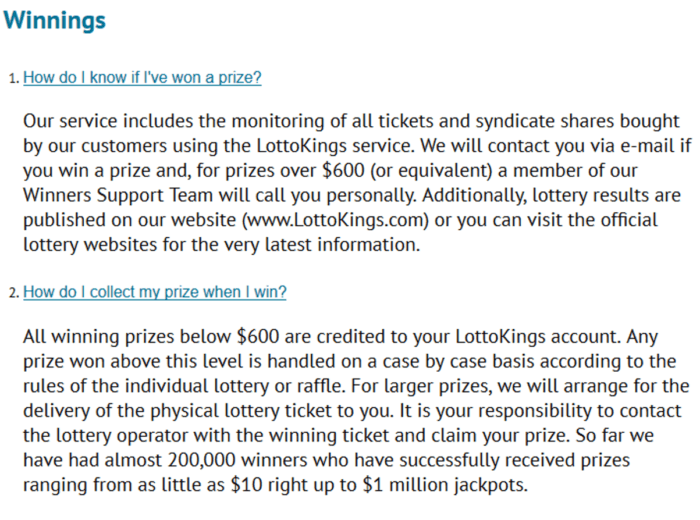 Winner: Lotto Agent
[lotto_agent_cta]
Security
The internet has opened a whole new avenue for identity theft and fraud.  Cybersecurity is an issue that must be clearly spelled out before you buy an online lottery ticket.
Lotto Agent goes the extra mile to protect its players' sensitive information: 256-bit Comodo SSL, proof of licensing and compliance with the Curacao government's gaming commission, seal of approval from the Payment Card Industry Data Security Standard (PCI DSS) that data and credit card information is secure, and monitoring by McAfee WebAdvisor and Norton Safe Web.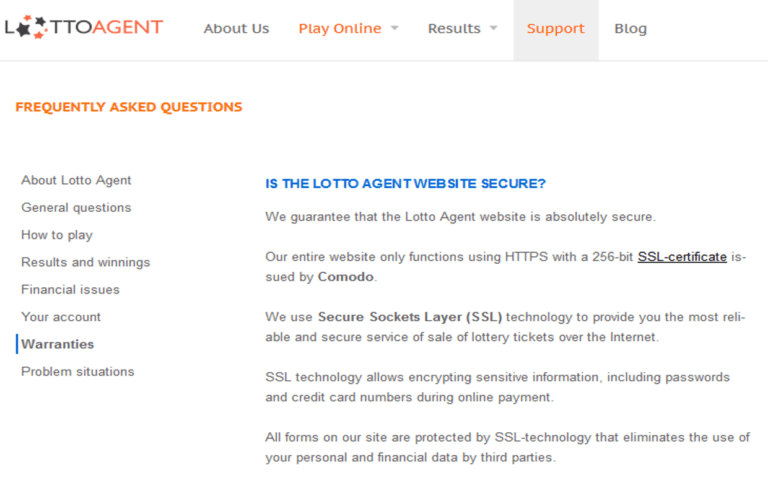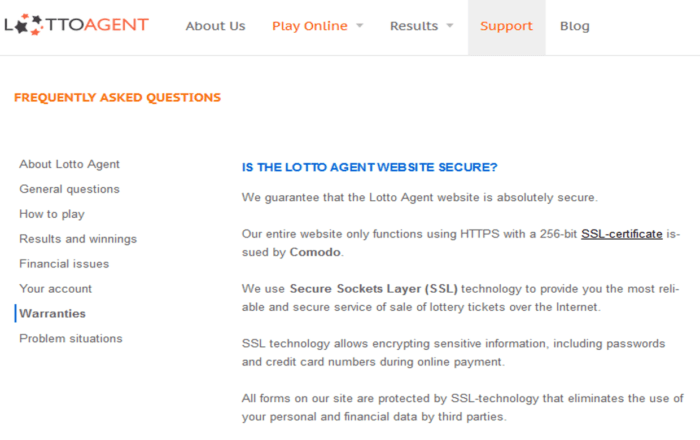 LottoKings claims to scan their website daily against hackers and is secured with a GoDaddy.com Web Server Certificate with transactions protected with up to 256-bit Secure Sockets Layer encryption.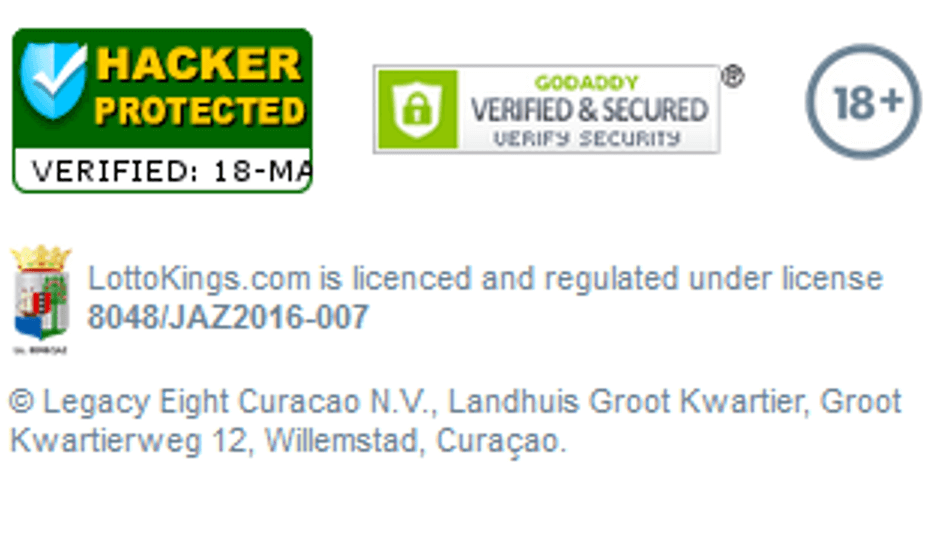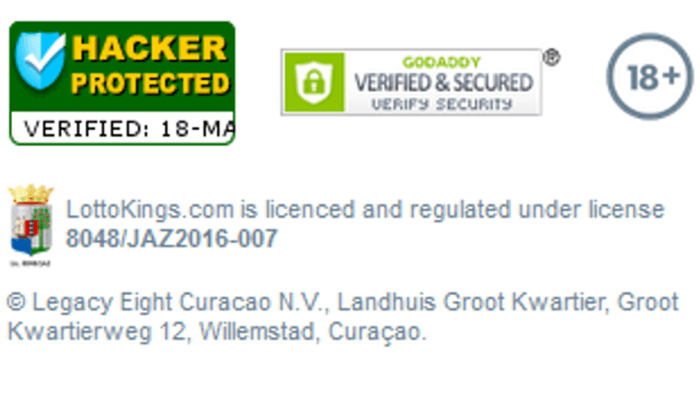 Winner: Lotto Agent
[lotto_agent_cta]
How many mobile apps do you have on your smartphone? How many do you actually use on a daily or weekly basis? If you're a dedicated online lottery player, downloading a mobile app would make your life considerably easier!
Lotto Agent offers a download for only Android users. That's bad news for users of other mobile platforms, such as iOS, Blackberry and Windows Phone. But the good news is that Lotto Agent's website is completely optimized for mobile browsers. Just visit their website and you're good to go!
LottoKings currently offers no mobile apps. They do, however, offer a fully-featured mobile optimized website as well. That's great, but Lotto Agent clearly has a slight edge in this round!
Winner: Lotto Agent
[lotto_agent_cta]
Customer Support
All well-designed websites should anticipate any potential questions and problems. Hopefully, these were addressed and fixed in the development stage of the site. But as we all know, life doesn't always go according to plan. You throw human nature into the mix and all the best laid plans go down the tube!
Lotto Agent's customer service is very thorough with online chat, phone hotline, email, and Facebook Messenger. In addition, their How-To Guides and FAQ sections truly try to answer any questions a player might have.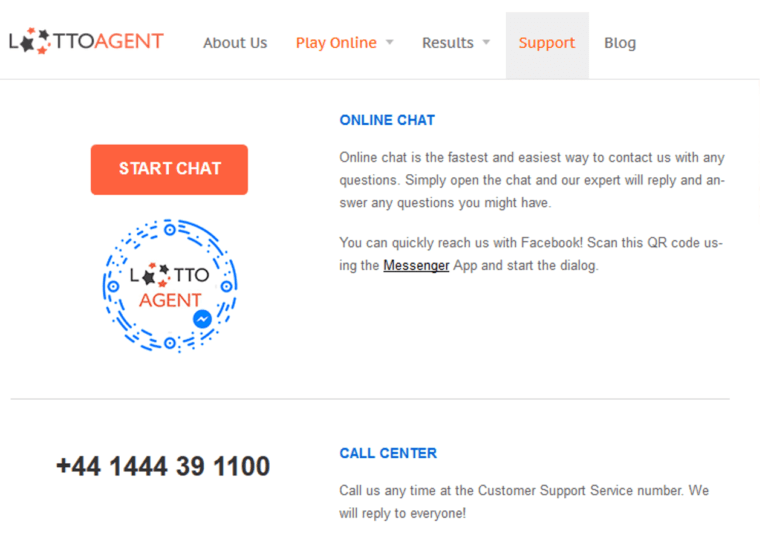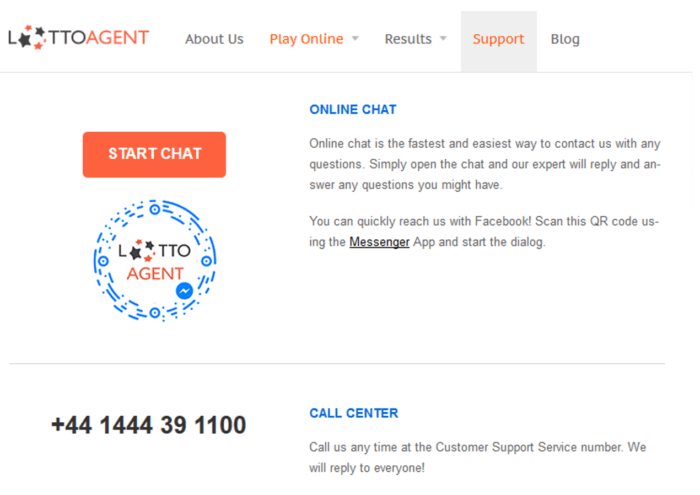 LottoKings presents similar support options such as phone line, online chat, email and an FAQ section.
Winner: Lotto Agent and LottoKings
[/text] In this battle, Lotto Agents vs LottoKings, victory can be declared by Lotto Agents. They both score the same points in some categories – number of games offered, ease of use and customer service. However, Lotto Agents ranks higher when it comes to key issues, such as ticket pricing, banking options, bonuses, ticket scans and claiming prizes.  Their competitive edge is apparent as they "one up" LottoKings by adding a few more security measures and a mobile app. Rivalry aside, both offer an enjoyable gaming experience but look to Lotto Agent for that extra added value! [lotto_agent_cta] [/text]