Lottery Winner Horror Stories
Last Updated: November 5, 2019
Winning the lottery doesn't guarantee a happily ever after. For some winners, it's actually quite the opposite, with the sudden change bringing more bad than good. And when we say bad, we mean truly horrific. After all, when millions suddenly fall into your lap, people looking to take advantage are never far behind.
In this series of short stories, read about the tragedies of lottery winners killed and murdered because of their newfound wealth.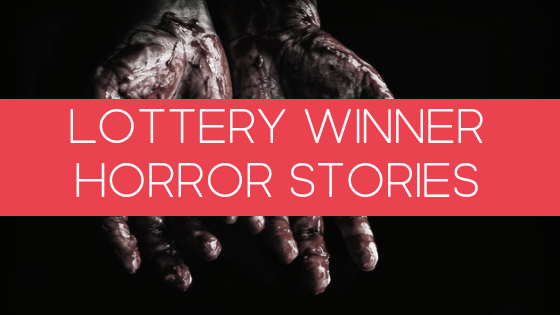 How Many Lottery Winners Have Been Murdered?
This is a difficult, if not impossible, statistic to find. Not all winners fall to the lottery curse, and the stories of those who do don't always end in violence.
For the ones that do, however, their stories aren't always widely known. Sometimes, their grizzly deaths generate a lot of notoriety in the media. And sometimes, they are simply forgotten like it never happened. How often does it happen? At this point, we can only guess.
In any case, one thing's for sure: lottery winners who aren't able to stay anonymous have a much greater chance to be targeted – especially those who win a significant sum. If you can protect your identity – whether by choosing to stay anonymous, claiming your prize as a legal entity, or maybe even by wearing some sort of disguise – it's always a better idea to do so.
Horror Stories of Lottery Winners Killed and Murdered
Lottery Winner Killed by Financial Advisor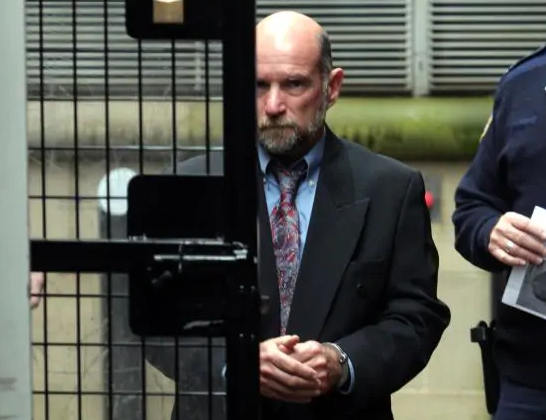 The first story to make this list is that of Maria "Lou" Devrell, a A$5 million lottery winner from New South Wales, and Peter Joseph Kelly, who served as her accountant and financial adviser before ultimately taking her life.
Devrell won the Australian lottery back in 1999. Together with husband David, Devrell hired Kelly's services to help manage their finances since they had already been long-time friends by then. Little did they know that their relationship would take a horrible turn.
In March 28, 2011, after a heated argument over money, Kelly viciously attacked Devrell in her Tamworth home. He struck her in the back of the head multiple times with a rubber mallet and then proceeded to smother her with his own hands. Kelly fled the scene of the crime and Devrell's lifeless body was discovered hours later by her daughter.
During a lengthy trial, it was discovered that Kelly had been angry over his client's "wasteful" spending habits. His frustrations ultimately lead to a confrontation between the two, where Devrell pushed him out of anger. It was at this point that the financial adviser "saw crimson" and retaliated with lethal vengeance.
Kelly was sentenced to a minimum of 13 years and maximum of 18 years in prison in 2012. He will be eligible for parole in 2024.
Lottery Winner Killed by Sister-In-Law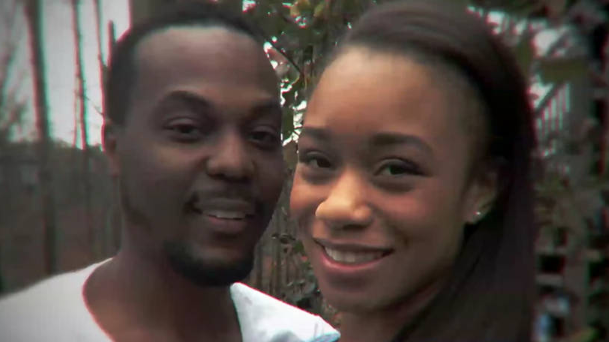 Like most lottery winners, Jeffrey Dampier from Chicago lived a pretty average life before hitting it big. He was working as a security guard when his life took a drastic turn in 1996 – the year he won an Illinois Lottery jackpot valued at $20 million.
Unfortunately, his good fortune didn't last. He and his wife got divorced not long after his win, and she took half of his wealth with her. Soon after, Dampier eventually met Crystal Jackson whom he married and moved to Florida with to start a business together.
Dampier was very generous with his winnings. He showered Jackson and her family with expensive gifts and vacations. However, not all of his intentions were pure. He was having an affair with Jackson's own sister, Victoria, who was also involved with another man named Nathaniel.
Nathaniel was well aware of Dampier's money, and hatched a sinister plan with his girlfriend. On July 26, 2005, Victoria called Dampier over to her apartment to ask for help with some car trouble. When Dampier arrived, Nathaniel pulled out a shotgun and forced Dampier into his van. His hands and feet were bound and they drove off to an undisclosed location. Nathaniel demanded Dampier to give up his money, but Dampier was uncooperative.
Finally, Nathaniel gave the gun to Victoria and said, "Shoot him, or I shoot you." Victoria unloaded the gun to the back of Dampier's head, which killed him on the spot.
Victoria and Nathaniel were tried and found guilty a year later in 2006. They were both sentenced to three consecutive life sentences. They are still serving out their sentences up to this day.
Lottery Winner Killed in Georgia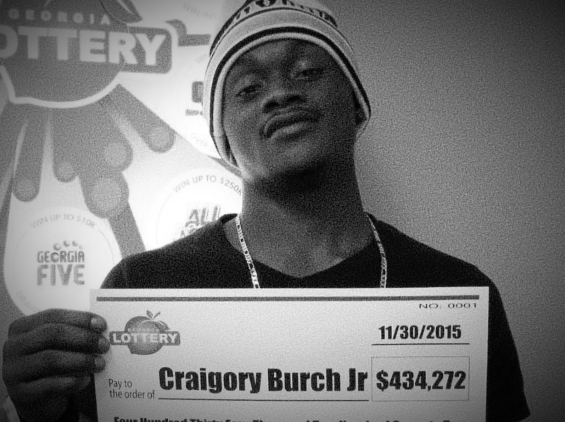 Craigory Burch Jr. – a forklift operator from Fitzgerald, Georgia – won $434,272 from a Georgia Fantasy 5 jackpot in November 2015. Two months after his win, he was murdered in his very own home.
In January 2016, armed, masked men broke into the Burch residence where the victim was staying with his girlfriend, Jasmine Hendricks, and their children. The home invasion was a plot to steal all his money. However, Burch ended up losing much more than that.
According to reports, Burch was shot multiple times in different parts of his body, and quickly died of his injuries. After police investigations, 7 suspects were found in connection to the killing.
The first of his attackers to be put on trial was Nathaniel Baker. In January 2017, Baker was found guilty and sentenced to life imprisonment with no chance of parole plus an additional 5 years and a $100,000 fine. Two months later in March, Wayan Malik Jordan was also found guilty and sentenced to 2 life sentences plus 15 years. After everything was said and done, all 7 suspects were eventually charged and indicted.
Lottery Winner Killed in Florida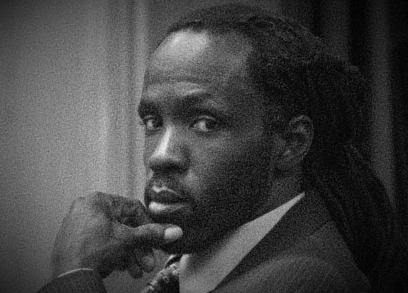 One of the more publicized stories on this list is that of Abraham Shakespeare, a Florida native who won a $30 million lottery jackpot back in November 2006. His story became the focus of multiple television programs, including a show called Curse of the Lottery.
Shakespeare, who wasn't particularly good with money, was also illiterate. Soon after his win, he bought a million dollar home in Lakeland. Family and friends often asked for handouts, to which he regularly obliged. One of his friends even sued him for allegedly stealing the winning the lottery ticket. Strangers were also hounding him nonstop as he was known around the community for being an easy target.
Shakespeare had had enough, and in October 2008, met Dorice "DeeDee" Moore who offered to help him manage his money. Moore earned Shakespeare's trust, and in just under three months, managed to convince the lottery winner to transfer ownership of his home to her company. At this point, Moore was already stealing from what was left of Shakespeare's money.
This went on for many months. Then in April 2009, Shakespeare was seen alive for the last time. His family filed a missing person report the following November, and investigations eventually lead authorities to Moore. She was questioned many times over the course of about 2 months, during which time, her story kept changing. Her charade had now started to unravel, and police eventually set up an undercover operation to try and expose the truth.
In January 2010, authorities were able to extract an admission of guilt from Moore. They also found Shakespeare's corpse buried under a concrete slab on one of Moore's properties. It was later discovered that Shakespeare died early in April due to a gunshot wound.
With the evidenced stacked against her, Moore was tried and found guilty of first degree murder. She was sentenced to life imprisonment with no possibility of parole, plus a minimum of 25 years, in December 2012.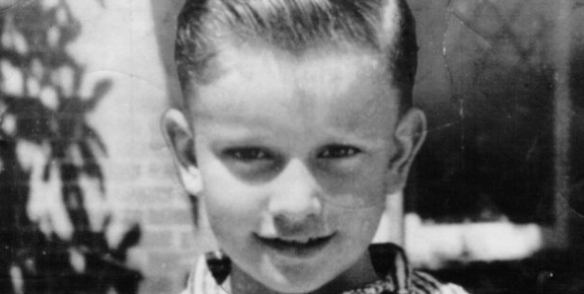 All the way back in 1960, eight-year-old boy Graeme Thorne from Sydney, Australia, was the victim of greed-fueled crime that captivated the nation and changed lottery laws forever.
His father Bazil Thorne won the jackpot prize of A£100,000 (equivalent to almost A$3 million today) playing the lottery. The win was highly publicized in local newspapers, and drew the attention of many. Unfortunately, one of those included a dangerous man who would eventually become one of Australia's most infamous criminals.
He kidnapped young Thorne and demanded for a portion of the family's lottery winnings as ransom. This led to one of the biggest manhunts Australia has ever seen. Unfortunately in the end, it was too late for the young boy. He was discovered lifeless, in an abandoned lot not far from his home.
This tragic event in the nation's history sparked outrage from the public. Because of the innocent boy's senseless murder, Australian laws now give all lottery winners the legal right to stay anonymous.
Lottery Winner Dies
Lottery Winner Dies Next Day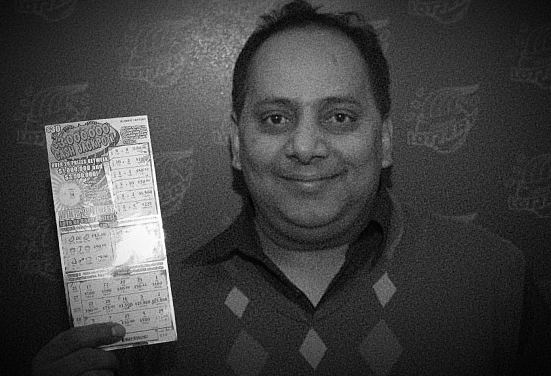 Urooj Khan, an Indian immigrant who owned a dry-cleaning business in Chicago, was the winner of a $1 million jackpot from an Illinois Lottery scratch-off ticket back in June 2012. Sadly, he never got to collect his winnings.
Khan died the day after he received his novelty check. At first, his death was ruled to be from natural causes. But when his family demanded further investigation, lethal levels of cyanide were discovered in his system. With his death starting to look like a possible homicide or murder, police began to question his wife and other members of his family. Unfortunately, no significant progress has been made on the case.
With the family torn between what to do, the prize money frozen, and authorities unable to find any more leads, the mystery surrounding Khan's death remains unsolved to this day.
Two-Time Lottery Winner Dies in Car Accident
Robert Tilley was someone most people might call lucky. He won the Powerball twice and took home a total of $8 million. He was a local celebrity in his hometown of Spokane, Washington, where he was known for being very generous with his good fortune. He was also notorious for his bright yellow 2015 Chevrolet Camaro – more specifically, the reckless nature of how he drove around in it.
It was this daredevil attitude that ultimately proved to be his demise. On March 20, 2017, state troopers responded to a reported car crash on Highway 291, 15 miles north of Spokane. At the site, Tilley's Camaro was found about 50 feet off the road. It had rolled over multiple times and parts of it were strewn across the scene. Tilley was immediately rushed to nearby Providence Sacred Heart Medical Center by helicopter, but sadly did not survive his injuries.
Police investigations showed that Tilley was intoxicated at the time of the crash, and that he wasn't wearing his seat belt. He died at the age of 66.
---
If you'd like to read about more examples of the lottery curse phenomenon, you can check out our list of the most tragic lottery stories ever. Or if you'd prefer something on a more positive note, here's some suggested reading we have for you: