What are Lottery Bundles?
Last Updated: May 6, 2021
Lottery bundles, as the name implies, are special packages that some online lottery sites offer that contain the best of both worlds: entries to both regular and syndicate games. In other words, lottery bundles allow you to kill two birds with one stone. But, beyond convenience, what else does it offer? Let's find out.
The Benefits of Bundles
Apart from convenience, lottery bundles also allow you to increase your chances of winning. The more tickets you buy, the more your chances improve, after all. Plus, Syndicates are also known to have higher odds of winning compared to regular lottery games.
Lottery bundles are usually discounted by a small percentage. In TheLotter's case, for instance, you get 10% off the original cost of the tickets included. In other words, if you bought them separately, you'll be paying more.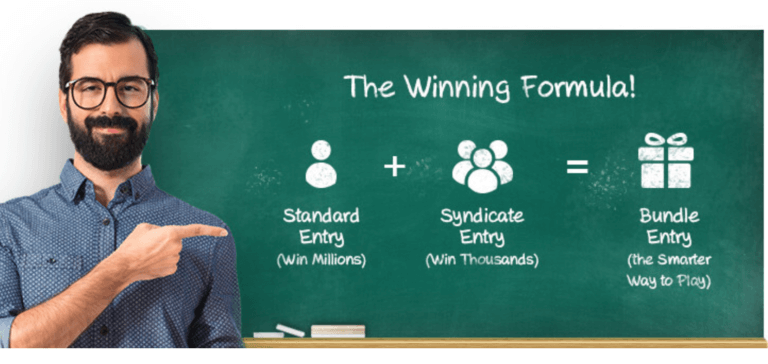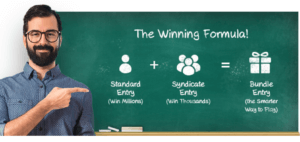 How Does It Work?
As I've mentioned previously, lottery bundles allow you to purchase entries for both regular lottery games and syndicates. It's nothing more than a package deal: buy entry to two types of lottery games for a slightly reduced price. Beyond that, there's not much difference to how you would usually play online lottery. Take a look:
Personal Entry: This is also known as your entry to a regular lottery game. As previously mentioned, you can choose your numbers here, as you would when you purchase tickets for solo play. You can do so either manually or randomly via a Quick Pick option. It's also important to note that whatever prize you win through this entry will be yours in its entirety.
Syndicate Entry: Syndicate play, if you aren't familiar, allows you to join a group and pool your tickets together for more chances of winning. It works the same here in bundles as it does when you play normally. If you win, the prize is split among your group.
Syndicate Lines: Lines determine how many unique set of numbers are played in a syndicate game. So, for example, if the bundle you chose contains a total of 456 lines, that could mean that you have shares in a 200-line syndicate and in another syndicate that contains 256 lines. In other words, you have over 456 chances of winning.
Syndicate Shares: Shares determine how much of the prize you stand to win in each syndicate game. You calculate this by dividing 100% to the number of shares available. So, for example, if a syndicate has 100 shares, you stand to win 1% of the prize. If a game has 50 shares, you stand to win 2% – and so on.
Syndicate Types: Some sites, like TheLotter, offer different syndicate types. Each type has small rule variances, but not enough to change how a syndicate generally works. For instance, there's a type of syndicate where your numbers are randomly chosen for a fixed number of lines. Then, there's one where each line contains a dynamic number that spans the entire guessing range of the syndicate – which ensures that you get at least one number match. For more information on the different types of group play games, check out my article about lottery syndicates right here.
The Different Bundles
Some lottery sites offer different bundles that offer various entry combinations. The usual package contains at least one personal entry and one syndicate entry, while there are those that offer more compelling bundles. TheLotter, for example, offers Deluxe and Premium bundles that contain entries to one or two larger syndicate games with better odds.
Meanwhile, it's important to note that not every online lottery site offers lottery bundles that combine personal entries and group play entries. Others simply offer a package of different solo play games at a reduced price. This is still a good way to increase your chances of winning, but you lose the advantage syndicate games provide.
Bottom Line – Are Bundles Worth It?
Without a doubt. Bundles offer more convenience and better odds of winning – usually at a discounted price. If your favorite online lottery site offers this option, you might want to grab a package or two. It's far better than having to purchase entries individually, after all. Meanwhile, if you're searching for a good lottery site that offers lottery bundles, why not go with the best? Check out TheLotter Review to see what I mean!