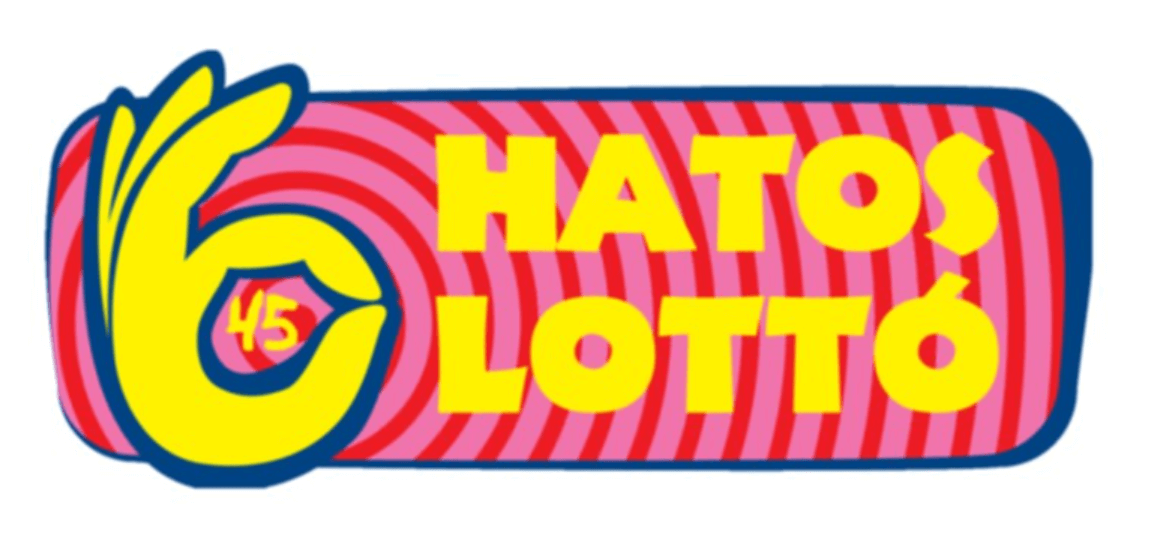 Hatoslottó Results, Jackpots & Fun Facts!
Lottery Results Updated On: 25 May 2020 (GMT)
Rating:
Winning Numbers
Date
Jackpot

Regular Numbers

3
10
12
19
23
33

Jackpot

Ft200,000,000

Regular Numbers

13
19
20
28
34
44

Jackpot

Ft100,000,000

Regular Numbers

6
11
24
34
43
45

Jackpot

Ft200,000,000

Regular Numbers

5
12
18
30
37
42

Jackpot

Ft100,000,000

Regular Numbers

2
16
22
33
43
44

Jackpot

Ft320,000,000

Regular Numbers

6
24
26
31
42
44

Jackpot

Ft200,000,000

Regular Numbers

7
20
26
30
35
36

Jackpot

Ft70,000,000

Regular Numbers

12
15
25
32
39
42

Jackpot

Ft700,000,000

Regular Numbers

4
13
33
37
40
41

Jackpot

Ft590,000,000
Hatoslotto Hot and Cold Numbers
Hot Numbers
Regular Balls

14

11 Times

44

10 Times

42

10 Times

24

9 Times

45

8 Times

18

8 Times

10

8 Times

16

7 Times

12

7 Times

19

7 Times

20

7 Times

34

7 Times

30

7 Times

2

7 Times

22

7 Times

26

7 Times

3

7 Times

15

6 Times

33

6 Times

13

6 Times

41

6 Times

36

6 Times
Cold Numbers
Regular Balls

21

1 Times

38

2 Times

29

2 Times

9

2 Times

27

3 Times

31

3 Times

25

3 Times

32

3 Times

1

3 Times

11

3 Times

7

4 Times

39

4 Times

4

4 Times

40

4 Times

35

4 Times

23

4 Times

17

4 Times

8

4 Times

5

5 Times

37

5 Times

6

5 Times

28

5 Times

43

5 Times
Hatoslottó is a simple pick-up-and-play game that offers good odds. Jackpots start at a decent sum, but can potentially become massive due to rollovers. Plus, you can also add a Joker number that gives you the chance to win even more prizes. It's easy to see why it's one of Hungary's most popular lotteries!
About Hatoslottó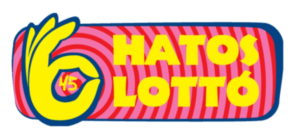 Launched way back in 1988, and run by Szerencsejáték—the largest gambling provider in Hungary—Hatoslottó has firmly cemented itself as one of the country's most popular lottery games. Also known as Lottó 6, Hatoslottó started out as a dual matrix game that utilizes a 6/45 + 1 format. It stayed that way—with the slight exception of adding the Joker game in 1993—until 2007, which introduced the current model. It is mostly known for its affordable ticket prices—as well as the huge jackpots that can result in multiple rollovers.
Quick Hatoslottó Facts
Easy Format: Hatoslottó features an easy-to-learn, traditional 6/45 lottery format.
The Joker: You can opt to add a Joker number if you want the chance to win even more prizes.
Guaranteed Minimum Jackpot: Every week, Hatoslottó offers a minimum jackpot of 60,000,000 Ft.
Rollovers: Hatoslotto jackpots can grow bigger every draw until someone wins the grand prize.
Draws Once a Week: Hatoslotto draws are only held on Sundays.
Good Odds: Compared to other lotteries, Hatoslottó offers some generally favorable odds.
4 Ways to Win: The lottery features a total of four prize tiers. You only need to match at least 3 numbers to win a prize.
Tax-Free Cash Prizes: Hatoslottó prizes are 100% tax-free at the source—and paid out in cash.
How Does Hatoslottó Work?
The Basics
Hatoslottó, which holds draws every Sunday, from 3:50pm to 4:15pm, Budapest time, utilizes a 6/45 lottery format. This means that it should be relatively easy for lotto vets to quickly get into the game. Newcomers will find it a breeze to learn, as well. You simply choose 6 main numbers out of 45. To win the jackpot, you must match all 6 of your numbers. Simple.
If you don't match all 6, don't worry—you can still win in three other prize tiers. The second-tier prize can be won by matching 5 numbers, for example. Meanwhile, the third-tier prize can be won by matching 4. And if you happen to match only 3 numbers? You can still win a prize, though it'll be the smallest prize they offer.
As for jackpots, Hatoslottó offers at least 60,000,000 Ft—or approximately $224,643—each week. It's not particularly impressive, but the good thing is, Hatoslottó jackpots can grow. Should no one win the grand prize, jackpots simply rollover and add on top of the next drawing's jackpot.
Here's the fun part: rollovers can occur for an entire year, which means jackpots can really soar. If, after a year, no one has still won the jackpot, it will simply trickle down to winners of the next prize tier.
The Joker
For those craving for more chances to win—Hatoslottó also offer an additional game called the Joker. Essentially, it is a 6-digit number sequence that you choose from a pool of 0 to 9. It's completely optional, so you don't have to enter if you don't want to.
The draw takes place right after the main winning numbers are picked, and you need to match at least 2 of your Joker numbers to win the additional prizes. Just like the regular game, the prizes get bigger the more numbers you match.
The Odds of Winning
Compared to other lotteries, Hatoslotto's odds are quite favorable. They are slightly similar (with some differences, of course) to Australia Monday Lotto — another lottery that uses the 6/45 format. You have a better chance to win Hatoslotto's lowest prize tier though! Check out the full breakdown below:
| | |
| --- | --- |
| Numbers Matched | Odds of Winning |
| 6 | 1 in 8,145,060 |
| 5 | 1 in 34,808 |
| 4 | 1 in 733 |
| 3 | 1 in 45 |
So What Happens if You Win?
Hatoslottó's prizes are paid out in cash—no annuity option is offered—and are 100% tax-free. Of course, if you played Hatoslottó from another country (via a lottery site), you still have to contend with your local tax laws. But, because the prize is tax-free at the source, you won't have to worry about getting taxed twice.
As for submitting a winning claim, take note of the following:
For prizes up to 200,000 Ft, you can make a claim at any Szerencsejatek retailer.
For prizes between 200,000 Ft and 5,000,000 Ft, winning claims can be done via a lottery retailer or directly to Szerencsejáték. You also need to provide proof of identity and address.
For winnings between 5,000,000 Ft and 40,000,000 Ft, you need to call Szerencsejáték (via the number 06-30-511-64-44) to make a claim.
If, on the other hand, you were lucky enough to win more than 40,000,000 Ft, you need to give Szerencsejáték a call using a different number (06-20-933-06-30)
If you live in Hungary, all prizes—including the jackpot—will be paid out to your local (read: Hungarian) bank account.
Another important thing to note: winners have a total of 90 days to claim their prizes. Once the 90-day period is over, winning tickets are considered invalid.
Biggest Hatoslottó Winners
Hatoslottó's minimum jackpot may not be all that impressive, but thanks to rollovers, some lotto players have been lucky enough to take home HUGE payouts. Here are a few of the biggest Hatoslottó wins so far:
| | | |
| --- | --- | --- |
| Jackpot | # of Winners | Date |
| 2,958,307,350 Ft | 1 | September 21, 2008 |
| 1,491,506,710 Ft | 1 | May 20, 2012 |
| 1,267,435,670 Ft | 1 | August 4, 2013 |
 Hatoslottó Fun Facts
Hatoslottó tickets are pretty cheap—ranging between $0.84 to $1.
Typically, 47% of the lottery fund goes to the jackpot.
Szerencsejáték funnels a portion of the profits to good causes, like funding school equipment; funding cancer research; supporting sports programs; and more.
The Bottom Line on Hatoslottó

Hatoslottó may not be as big or as popular as lotteries like Euromillions, but it does bring a lot of things to the table that lotto players will absolutely love. The simple 6/45 format makes it accessible, while the optional Joker game raises the excitement to a new level.
Even better? The odds are quite favorable and, if you win, you won't have to worry about paying taxes at the source. And while the minimum jackpot isn't that impressive, the fact that rollovers can last up to a year means prizes can become massive over time. What's not to like?