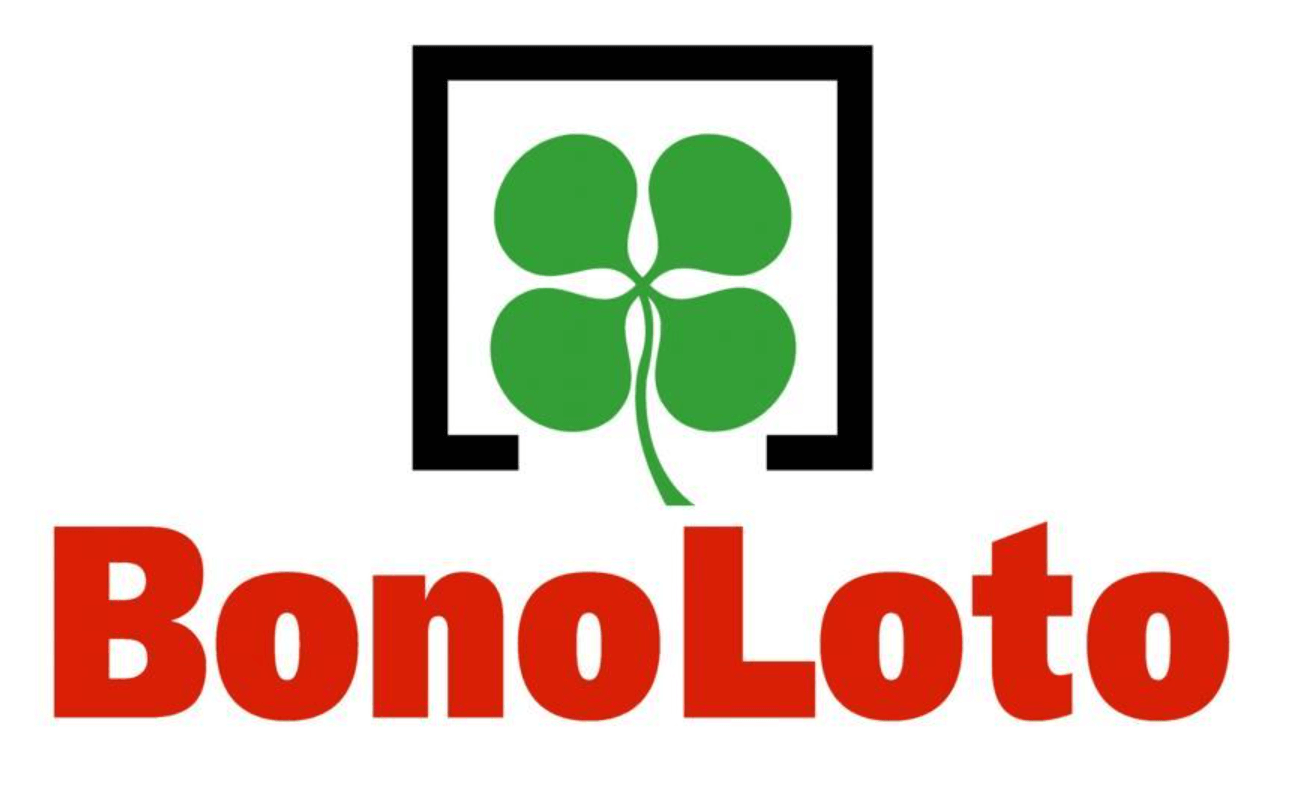 BonoLoto Results, Jackpots, Odds & Fun Facts
Lottery Results Updated On: 14 Aug 2020 (GMT)
Winning Numbers
Date
Jackpot

Regular Numbers

7
10
15
26
34
35

Bonus

37

Jackpot

€1,100,000

Regular Numbers

7
9
13
21
27
43

Bonus

22

Jackpot

€800,000

Regular Numbers

4
10
14
17
20
39

Bonus

38

Jackpot

€500,000

Regular Numbers

3
26
29
34
42
49

Bonus

27

Jackpot

€400,000

Regular Numbers

6
13
26
37
39
46

Bonus

7

Jackpot

€400,000

Regular Numbers

3
19
22
36
42
47

Bonus

34

Jackpot

€1,100,000

Regular Numbers

15
16
29
39
41
44

Bonus

46

Jackpot

€800,000

Regular Numbers

8
20
24
27
38
39

Bonus

4

Jackpot

€400,000

Regular Numbers

5
11
13
17
36
47

Bonus

34

Jackpot

€400,000
Bonolotto Hot and Cold Numbers
Hot Numbers
Regular Balls

13

21 Times

14

20 Times

26

19 Times

20

17 Times

4

17 Times

7

16 Times

17

16 Times

35

16 Times

29

16 Times

37

15 Times

43

15 Times

45

14 Times

39

14 Times

42

14 Times

23

14 Times

34

14 Times

40

14 Times

15

13 Times

36

13 Times

10

13 Times

46

13 Times

Bonus

18

5 Times

34

5 Times

22

4 Times

5

4 Times

42

4 Times

10

4 Times

47

4 Times

28

4 Times

6

4 Times

48

3 Times

3

3 Times

36

3 Times

43

3 Times

45

3 Times

27

3 Times

38

3 Times

44

3 Times
Cold Numbers
Regular Balls

25

5 Times

31

5 Times

47

7 Times

33

8 Times

12

8 Times

44

8 Times

9

9 Times

16

9 Times

49

9 Times

1

9 Times

24

10 Times

30

10 Times

48

10 Times

21

10 Times

2

10 Times

6

10 Times

38

11 Times

18

11 Times

22

11 Times

3

11 Times

27

11 Times

11

12 Times

28

12 Times

32

12 Times

19

12 Times

41

12 Times

8

12 Times

5

12 Times

Bonus

19

1 Times

32

1 Times

23

1 Times

20

1 Times

2

1 Times

15

1 Times

14

1 Times

24

1 Times

1

1 Times

40

1 Times

49

1 Times

16

1 Times

31

1 Times

12

1 Times

7

1 Times

8

1 Times

25

1 Times

9

1 Times

29

2 Times

33

2 Times

21

2 Times

37

2 Times

30

2 Times

46

2 Times

4

2 Times

17

2 Times

39

2 Times

41

2 Times
BonoLoto is one of Spain's most popular lotteries—and it's no wonder why. It's quite easy to learn, draws are held 6 times a week, jackpots start at a sizable enough sum, and they rollover when no one wins. It may not be as big as games like SuperEnalotto or Mega Millions, but there's still a lot to like here. Want to learn more about it? Join me as I take a closer look at BonoLoto!
About BonoLoto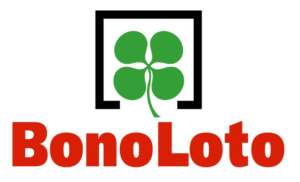 Established in 1988, BonoLoto—which is part of Spain's Loteria Nacional—was created with the intent of offering a lottery game at a reasonable price point, and was designed to hold draws several times per week. Originally, the draws were held every Monday, Tuesday, Wednesday and Friday, but was changed in March 23, 2015 to include draws on Thursdays and Saturdays. Meanwhile, the Reintegro mechanic wasn't introduced until 1991.
Quick BonoLoto Facts
Frequent Draws: BonoLoto holds draws from Monday to Saturday—giving you 6 chances to win per week!
Easy to Play: BonoLoto is based on the classic 6/49 lotto mechanic, so it should be fairly straightforward. That said, the game also has a few unique tricks up its sleeve—such as the Complementario and Reintegro numbers (more on these later).
Sizable Minimum Jackpot: BonoLoto jackpots start off at a minimum of €400,000.
Rollovers: If no one wins a drawing, the jackpot simply rolls over and is added on top of the next drawing's prize fund until someone wins it.
Lump Sum Payouts: All BonoLoto prizes are paid out in lump sum form.
Taxable: Around 20% government tax is withheld from prizes over €2,500.
How Does BonoLoto Work?
The Basics
As I've said before, BonoLoto uses the standard 6/49 lotto mechanic, so for old hats at lottery, this should immediately feel familiar. For the uninitiated, you simply pick six numbers from a selection pool ranging from 1 to 49. To win the jackpot, you must match all six of your numbers to the official numbers drawn. It's that easy!
Like La Primitiva, however, BonoLoto also introduces the Complementario to the mix—a 7th number that, if matched along with five of the main numbers, determines who wins the second-tier prize. Take note that the Complementario is not chosen by players.
Meanwhile, BonoLoto also makes use of a randomly drawn Reintegro number—again, much like La Primitiva. By matching only the Reintegro and none of your numbers, you can get back the cost of a single line.
Speaking of cost, BonoLoto is known for its cheap ticket prices. A single line costs €0.50, while the minimum requirement for play is €1.00.
The Odds of Winning
Because it shares a lot of La Primitiva's DNA as far as mechanics go, the odds of winning at BonoLoto is quite similar as well (save for a few differences, of course). Check out the table below to see for yourself:
| | |
| --- | --- |
| Numbers Matched | Odds of Winning |
| 6 | 1 in 13,983,816 |
| 5 + Complementario | 1 in 2,330,636 |
| 5 | 1 in 54,201 |
| 4 | 1 in 1,032 |
| 3 | 1 in 57 |
| 0 + Reintegro | 1 in 10 |
As you can see, the odds aren't so bad. Yes—these aren't the best odds out there, but you have a better chance of winning here compared to bigger, more popular lotteries. The frequent draws help, too.
So What Happens if You Win?
If you win prizes below €600, you can collect your winnings at any official lottery retailer. Meanwhile, if your winnings go beyond €600, you must collect your prize at any Loteria Nacional branch in Spain. Take note that winnings over €2,500 are taxable—with 20% withheld as per a new law passed in 2013.
Of course, if you played BonoLoto using an online lottery site—which most likely means you are living in another country—then prize collection methods may vary. Some sites will immediately deposit winnings below a certain prize threshold to your account, for example. Also, take note that if you did play BonoLoto from another country, your local tax laws may also come into play.
The Biggest BonoLoto Winners
BonoLoto may not offer prizes that reach up to nine figures, but you can still win big here. The big wins below are proof of that:
| | |
| --- | --- |
| Jackpot | Date Won |
| €7,219,705.92 | Nov. 11, 1990 |
| €7,042,570.46 | Jun. 20, 2006 |
| €6,491,274.41 | Dec. 14, 2005 |
| €5,385,730.25 | Jun. 26, 2009 |
| €4,750,990.47 | Sep. 15, 2003 |
| €4,739,080.82 | Oct. 10, 2001 |
| €4,428,393.21 | Nov. 25, 2008 |
BonoLoto Fun Facts
BonoLoto has been in operation since the late 1980's.
Around 55% of money from ticket sales go to prizes.
Meanwhile, a large percentage of the lottery funds are used to aid various projects—like new housing developments, for instance. Sometimes, the funds also go to education, healthcare, and various community and/or cultural projects.
A group of employees from Merida drew attention—not just for winning the €3,217,858 jackpot—but also because they are the largest group that have won BonoLoto, so far. How big was the group? It consisted of a whopping 94 members! They each took home €34,000.
The Bottom Line on BonoLoto
Both lotto newcomers and veterans alike will enjoy what BonoLoto has to offer. Not only is it quite simple and easy to learn—thanks to the game using the classic 6/49 format—it also gives you 6 chances to win each week, with draws held from Mondays to Saturdays. Plus, while the odds aren't the best in the industry, but they aren't all that bad either. As for the prizes? Jackpots start at a minimum of €400,000 and keeps growing until someone wins.