Top Luxury Vehicles Blogs
Last Updated: May 6, 2021
Want the latest luxury vehicles? These blogs should help give you an idea!
If you're a gearhead and you've got some extra money lying around from your lottery win, getting into luxury vehicles is a no-brainer. The blogs I've collected below not only help you find the perfect ride—they also help immerse you into the culture. Showcasing the latest supercars, yachts, private jets and more, these are the best blogs for the luxury vehicle enthusiast!

Read about: luxury cars, motorcycles, private jets, campers, e-bikes, boats
Men's Gear features the latest and hottest rides any gear head would salivate over. Read up on the latest Toyota concept, the hottest Tesla car on the road, or the most mind-blowing hypercars More than luxury cars, Men's Gear also features articles on motorcycles, e-bikes, boats, private jets, SUVs, campers, and more. For the all-around man, the blog also features topic of interest such as gadgets, style, travel, architecture, and food.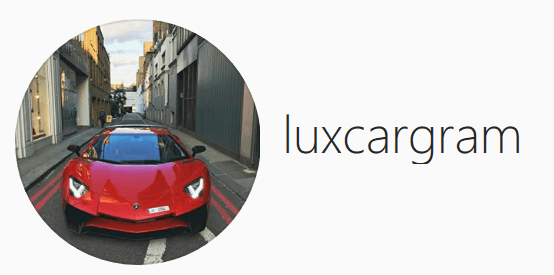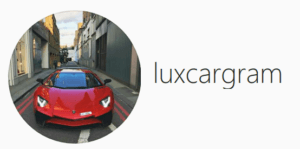 View: luxury cars
Luxcargram isn't technically a blog—at least not in the traditional sense. It's an Instagram page, so you won't find any in-depth articles about the latest supercar here. However, Luxcargram delivers when it comes to sheer car eye candy. If beautifully shot pictures of luxury cars sound right up your alley, get ready for a visual feast!


Read about: luxury cars, aviation, boats, bikes
Born Rich, a blog that lists down the richest people in the world, as well as the most expensive items money can buy, also showcases a wide array of luxury vehicles. The dedicated section to luxury cars should satiate just about every car nut there is. Learn more about the Bugatti Veyron and the Lamborghini Diablo, among other high-end cars. Plus, you can also learn about some of the most expensive military aircrafts or the most coveted motorcycles around. If the sea is more your speed, they also feature yachts.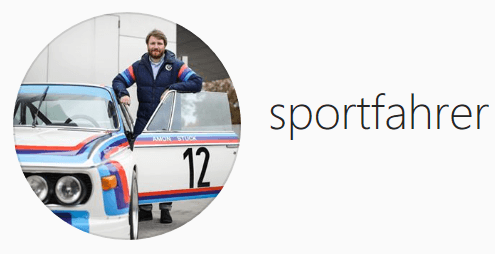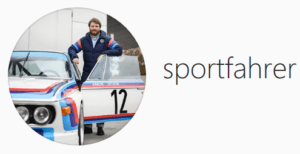 View: BMW, luxury cars, sports cars
Sportfahrer, an Instagram feed run by 26-year-old student Timo Gerlitz, is an ode to everything BMW—from vintage cars to sports cars and beyond. Spectacularly shot using only an iPhone 7, each photo perfectly captures the beauty of each machine.

Read about: supercars, auto shows, celebrities
As the name of the blog implies, The Supercar Blog is all about supercars. Get the latest news on the hottest luxury cars from renowned companies such as Ferrari, McLaren, Dodge, Porsche and the like. You can also peruse comparison articles if you wanted to know how one car fares against another. Plus, The Supercar Blog lets you in on the latest supercars that are up for sale in the market.


View: luxury cars, sports cars, exotic cars
SupercarsofLondon, as the name of this Instagram feed explicitly implies, is all about the most exotic luxury cars spotted on the streets of London. If you're a fan of super cars or on the hunt for your next ride—or if you're simply a fan of excellent car photography—SupercarsofLondon is definitely a must-visit.


Read about: auto racing, car accessories, car audio, car parts, car reviews, car shows
The CarGurus Blog doesn't just showcase the latest exotic luxury cars, they also feature vintage cars, hybrids, SUVs, foreign cars, and more. You can also get the skinny on the latest industry news, car politics, reviews, and a bevy of fun lists.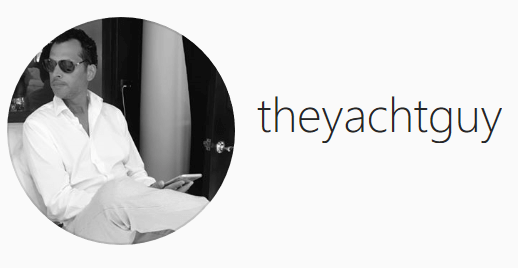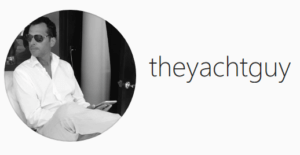 View: yachts, boats, luxury cars
Run by Alex Jimenez, TheYachtGuy Instagram feed is, for the most part, dedicated to yachting—save for some boats and the occasional luxury car post. Filled with exquisite photographs that look like they were taken straight out of a magazine, TheYachtGuy is definitely a yacht enthusiast's dream.


Read about: classic cars, vintage cars, exotic cars, sports cars
Hemmings Daily is perfect for those who loves collecting vintage or exotic cars. The blog showcases the latest rare finds and even upcoming auctions. If you've got the cash to spring for something like a 1908 Prinz-Heinrich Benz, this is one of the best places to find that rare car you've been dying to have.


View: luxury cars, Aston Martin, Audi, Lexus, Porsche, McLaren
Kevin McCauley, a Houston-based photographer, loves playing with light and shadows to show the beauty of each luxury car he captures. More impressively, he does so using only an iPhone! For frequent photo updates, McCauley also has an Instagram page you can follow.


Read about: luxury cars, sports cars, classic cars, exotic cars, bikes, luxury yachts
Luxuo showcases a wide array of luxury vehicles—from exotic cars to bikes, and even luxury yachts. Beyond that, the blog also covers other aspects of a luxurious lifestyle. Get the latest on style, finance, properties, and more.


Read about: luxury cars, exotic cars, motorcycles, planes, jets, boats, yachts
Luxury Today, a website that frequently showcases a wide array of topics on luxury living, is a haven for those looking to know more about luxury vehicles. This blog offers news on the latest luxury cars, private jet services, boats & yachts, and even motorcycles.


Read about: exotic cars, auto shows, car news, car reviews
Just as the name of the blog implies, the Exotic Car List showcases the most exotic cars around. If you want to know more about, say, the latest BMW i8 Roadster, or the Scuderia Cameron Glickenhaus SCG 004S, then this is the best place to feed your passion.

Read about: luxury cars, classic cars, exotic cars, auctions, car news
Pursuitist, an all-around luxury lifestyle blog that showcases the latest in luxury living, is a haven for luxury car enthusiasts. Want to get updated on which luxury car was successfully auctioned off, or what's new with the latest Lexus model? Pursuitist can help you. Beyond that, they also have some fun articles thrown in every now and then—such as the one about the world's ugliest Ferrari.

Read about: car news, super cars, sports cars, exotic cars, luxury cars, celebrity cars
For the latest news on luxury cars like Aston Martin, Bugatti, Tesla, Pagani, and the like, Autofluence is a great blog to visit. Beyond car news, they also feature lifestyle articles, videos, auto listings, and some really helpful articles, like "How to Finance an Exotic Car."


Read about: exotic cars, buyer's guides, car reviews
If you're dead-set on buying an exotic car, Exotic Car Hacks is a very valuable resource that you should visit before pulling the trigger. The blog features in-depth car reviews; lists that feature the best cars under a certain price point; and several buyers' guides.