This Week in Lottery: A Thief, a Mystery Winner, and More
Last Updated: September 17, 2018
[h2 display="No Jackpot Winners in Latest Powerball Draw" menu="No Jackpot Winners in Powerball"] The winning numbers for the November 11, 2017 US Powerball draw were:
4-6-16-30-56
, Powerball:
18
, Power Play:
2x.
Unfortunately, there were no winners of the $86 million grand prize. On the plus side, there were several secondary wins—the most notable of which are two winners, one from South Carolina and one from Florida, of the $1 million second-tier prize. Even better, both players activated the Power Play option, which means they will receive $2 million instead! Meanwhile, some 518,587 players won at least $4 each. Another bit of good news: come Tuesday, November 14, the jackpot will now rise to $103 million, with a lump sum option of $65.3 million. [h2 display="Mega Millions Jackpot Rolls" menu="Mega Millions Jackpot Rolls"] Like the US Powerball, the Mega Millions last Friday, November 10 didn't produce a jackpot winner either. As such, what would have been a $71 million haul will now become a $82 million grand prize on November 14. As for secondary wins, no one won the $1M second-tier prize; 9 players won the third-tier prize; while some 232 players won $500. The winning numbers were:
06-23-38-42-58
, Mega Ball:
24
, Megaplier:
2
. [h2 display="Billionaire Planning to Bid on National Lottery" menu="Billionaire to Bid on National Lottery"] Richard Desmond, the owner of the newspaper Daily Express (as well as Sunday Express) is said to be gearing up to bid for the rights of running the National Lottery in 2019. Desmond, who currently owns the
Health Lottery
, has continuously urged the government to allow National Lottery rivals to offer competitive jackpots—specifically to the tune of £1 million.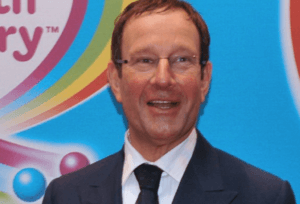 His constant urging is not without reason. A look into Desmond's Health Lottery paints a clearer picture. Six years after it launched, Health Lottery has lost a total of £160 million—the maximum payout of the lottery is £100,000. Allowing lotteries like it to compete with larger payouts could very well be the jumpstart Health Lottery needs. In any case, it seems the billionaire is taking on a new approach. If you can't beat them, join them. [h2 display="Mystery EuroMillions Plus Winner" menu="Mystery EuroMillions Winner"] If you are a resident of Clare, Ireland and you recently bought a EuroMillions Plus Quick Pick ticket at Dunnes Store in Ennis, then you might want to check your numbers! The lottery is currently looking for the mystery £500,000 winner—and it could be you! The winning numbers were:
08-15-19-21-42
[h2 display="Virginia Woman Wins Multiple Times" menu="Virginia Woman Wins Thrice"] Brenda Gentry, a resident of Troy, Virginia, was on a winning streak. Her first win was $5,000 from a Virginia Lottery scratcher, followed by a $500 win., Indeed, a welcome addition to her bank account! Then a purchase of a
50X the Money
scratch card a few weeks later crowned her the winner of the $5 million-dollar jackpot!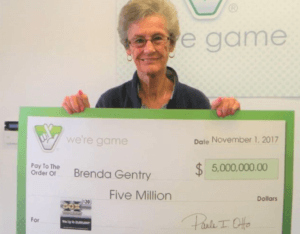 Her ultimate prize? $5 million whittled down to the lump sum option of $2,808,989 before taxes. Unlike other winners who immediately go on shopping sprees—buying houses, cars, or splurging on exotic vacations—Gentry says that she doesn't know how she will spend her winnings. [h2 display="Hurricane Irma and Stolen Lottery Tickets" menu="The Hurricane and the Stolen Tickets"]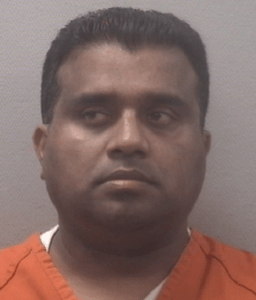 Jojy Joseph, a former employee of Kmart was arrested last November 1 after allegedly stealing lottery tickets worth $1,860 from a Kmart outlet in Marathon, Florida. He was charged with grand theft, as well as dealing in stolen property. The store's general manager reportedly secured the tickets in the store's "cash office" on September 7, when the store had just closed due to Hurricane Irma. However, because the rolls of tickets did not fit in the safe, he simply placed them inside a shopping cart and covered it with a blue tarp. The store remained closed until September 16. On September 24, the store needed some drywall replaced so a construction company was called in. The cart where the tickets were being kept was rolled to another room, one which only store employees had access to. On October 4, when the manager was getting ready to display the tickets again, he discovered that around 113 different tickets were missing from the lot. He immediately pulled up surveillance footage but, unfortunately, nothing came of it. Fortunately, deputies were alerted when someone cashed out 20 of the stolen tickets at different stores in the Florida Keys. Upon checking surveillance footage, authorities finally identified Joseph as the prime suspect. For his defense, Joseph denied the allegations against him. According to the former Kmart employee, a Kmart customer asked him to cash the lottery tickets on her behalf. Authorities said that after speaking with the detectives, Joseph disconnected his phone and didn't return their calls.