The Largest Lottery Jackpot Winners (So Far)
Last Updated: March 9, 2023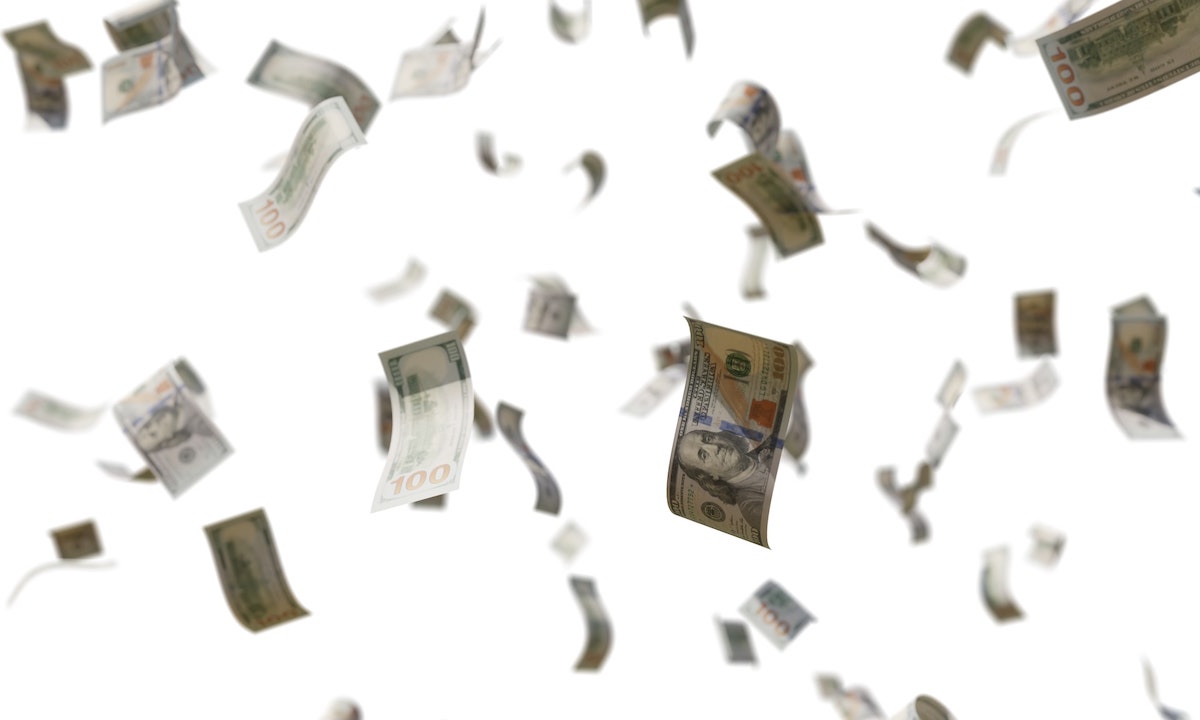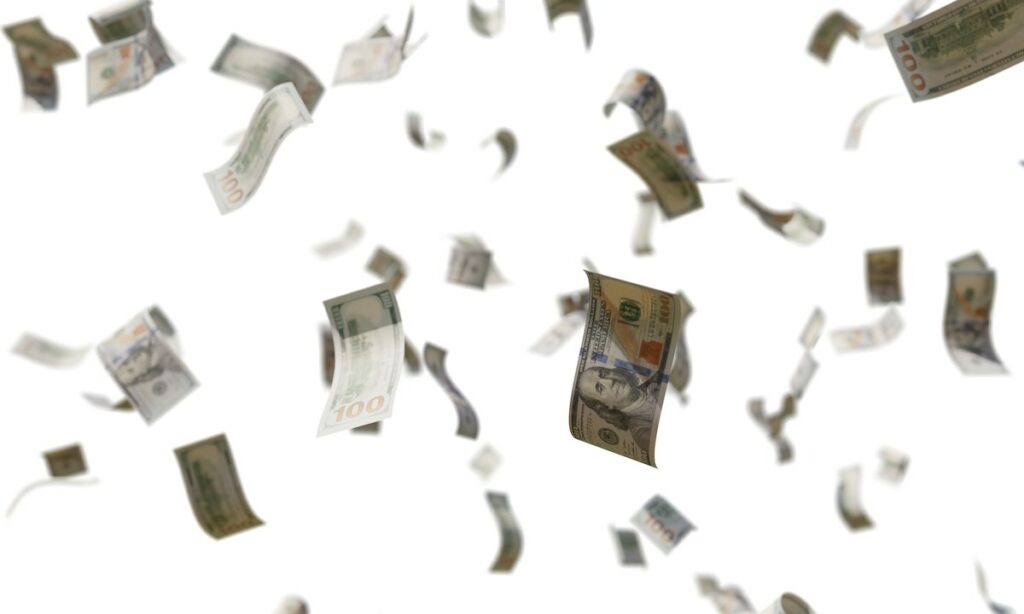 Many people dream of winning the lottery, of never having to worry about money or work again. For others, it's just a fun little gamble that might, just might, pay off immensely. But what does it look like when this dream becomes a reality?
In this article, we have written up a list of the
largest lottery jackpot
prizes in the world. Note that all of these are in the US, and all of them are either Powerball or Mega Millions jackpots. Also, the identities of these winners are kept private for their own safety and comfort.
The Top 10 Largest Lottery Jackpots Ever
1. The $2,040 million Powerball jackpot, won on November 7, 2022 in California.
At first place, and the biggest winner ever is a Powerball player hailing from California. This huge Powerball win is the first-ever jackpot to break two billion dollars, and its lump sum cash value is very close to a billion, at $997 million.
Edwin Castro, the winner whose name was just recently announced, already started with the high life,
spending $25.5 million
 on a Beverly Hills mansion.
2. Powerball jackpot worth $1,586 million, spread over three winners in California, Florida, and Tennessee, won on January 13, 2016.
In a Powerball first, three winners won more than half a billion dollars each, spread out over three different states. 
While the winners have remained anonymous, we know more about where the lottery tickets were sold. 
One came from Naifeh's Food Mart in Munford, a place with barely 6,000 people and just a quick drive away from Memphis. The store got $25,000 as a reward for selling the winning ticket. 
3. Mega Millions jackpot worth $1,537 million, winner hailing from South Carolina, won on October 23, 2018.
The
highest mega millions jackpot
ever was paid out immediately in cash, to the value of roughly $800 million, and the winner, who remained anonymous, said she would share her winnings with a number of charities, including, but not limited to:
Ronald McDonald House of Charities of Columbia

Red Cross Alabama Region's Tornado relief fund

In the Middle – a charity financially assisting women fighting breast cancer
4. Two Mega Millions players won $1,337 million in Illinois on July 29, 2022.
It is also the second biggest Mega Millions jackpot ever, second only to the one won in South Carolina 4 years earlier.
The award has been split in two, but what's interesting to note is that this Mega Millions Jackpot was won on a single ticket shared by two people.
5. Mega Millions jackpot worth $1,050 million, won in Michigan on January 22, 2021.
At the time, this was the third-largest
US lottery jackpot
ever. The win was split by four people, all from Detroit.
The winners were actually members of a lottery club from Detroit. The winning ticket was bought as a simple afterthought after one member remembered they hadn't bought their ticket yet. 
The winners announced, through an attorney, that the first thing they will do with the money is to donate $50,000 to the Food Bank Council of Michigan. 
6. Powerball winner won $768 million in Wisconsin on March 27, 2019.
While most winners stay anonymous, Wisconsin's Manuel Franco came forward. He didn't have much say in the matter, though, since Wisconsin does not allow for the anonymous collection of lottery winnings.
In an interview, Franco said he was going to pay for a family member's college education.
7. Powerball win worth $758 million, from Massachusetts, won on August 23, 2017.
Winning the
largest lottery jackpot
ever seen in Massachusetts, Mavis Wanczyk did what most of us would do – she told her boss she was not coming back to work.
Mother of two and (former?) medical center worker, Wanczyk bought the ticket at the Pride Station and Store in Chicopee. The owner of the convenience store announced he will donate the money the store received as part of the reward for selling the winning ticket.
8. Powerball jackpot worth $731.1 million, won in Maryland on January 20, 2021.
The ticket was won by a group of Marylanders who called themselves "The Power Pack." Easily the
biggest Powerball jackpot
won in Maryland, the winners come from Lonaconing, a small and sleepy town.
Lonaconing has seen better days, with the small town facing a failing economy and a high unemployment rate. The good news is that The Power Pack stated they would not change their lifestyles and will invest the money into the community and their friends and family members.
9. Powerball jackpot of $699 million, won in California on October 4, 2021.
The winner is Scott Godfrey, from Morro Bay. He immediately got to work on setting up a foundation dedicated to charity.
Instead of waiting for the full sum and having it paid out every year little by little, he chose the instant lump sum, which, before taxes, amounts to $496 million. 
10. Powerball $687.8 million split between two people in Iowa and New York on October 27, 2018.
One ticket was sold at a deli in West Harlem, the other at Casey's convenience store in Redfield.  Even halved, this one is easily the
biggest jackpot ever
won in Iowa.
The difference in location could hardly be greater. New York has more than eight million citizens and is, well, New York. Redfield, on the other hand, is a small rural community in the middle of Iowa, with a population of eight hundred people.
How Does the US Powerball Work?
The
US Powerball
is played in 45 states, Washington DC, US Virgin Islands, and in Puerto Rico. Since its inception in 1992, two drawings have been held twice a week, with a third drawing added in 2021. At the time of writing, they are held on Mondays, Wednesdays, and Saturdays. 
You play by choosing one number for five white balls, as well as an extra number for the red ball. For the white balls, you choose a number between 1 and 69, and for the red ball, you choose a number between 1 and 26.
If you want to win the
highest Powerball jackpot
, you need to match all five of the white balls and the red "Powerball."
What makes the US Powerball so appealing is that if there is no number for the combination drawn, the jackpot, which starts at $40 million, increases every time. 
How Does the US Mega Millions Lottery Work?
Similar to Powerball, players again pick numbers for white balls, choosing a number somewhere between 1 and 70 for each ball and a number between 1 and 25 for the gold Mega Ball.
The
mega jackpots
tend to be a bit lower, due to the
Mega Millions
jackpot starting at $15 million, compared to the $40 million you start with when you play Powerball.
What Is the Annuity Option?
Now, many people might be wondering — what is the annuity option, and why is the cash value much lower than the actual winnings for these lotteries? 
There are two reasons the annuity option exists. 
For the financial benefit of the winner

For the financial benefit of the lottery organization
Namely, paying out a huge sum to the winner all at once means he or she will be faced with high taxes right at the start. Furthermore, very few people know how to manage such a large amount of money, especially since many of the
largest lottery jackpots ever
in recent years came very close to one billion dollars (and a couple have surpassed this mark).
On the other hand, the lottery organization has to pay out a substantial amount of money all at once. With the annuity option, these winnings are spread out over several years and often decades. This results in a lower financial burden to the organization, as well as having taxes (and money) spread out over several years for the winner.
Here is an example. Powerball's annuity is paid through 30 installments over 29 years, and each yearly installment is increased by 5%. Through this system, the full promised lottery winnings can be paid out.
How Do Lottery Taxes Work in the US?
Sadly, before you even see a cent of your winnings, no matter if it's the
largest Powerball jackpot
ever or $5001, you need to pay 24% to the IRS. Note that California, for example, does not have a state tax on lotteries, while New York does.
You will also owe additional taxes based on your income bracket, which is influenced by your winnings.
As an example, income brackets work by you having to pay 10% taxes on the first $10,275 you earn, 12% on the next $31,500, and it goes on for each bracket. However, the sum you win on the lottery can push you to the top of the tax bracket easily. So, you can easily expect an additional 37% tax if what remains after the first 24% tax is higher than $529,625. 
What to Do If You Win a Big Lottery Jackpot?
While the details depend on the exact lottery you won, there are still some things that are pretty much universal.
First of all, make copies of your ticket, and put the original somewhere safe. A deposit box or a literal safe is probably your best bet. Make an effort, go to the bank, and put it in a vault.
Also, for your own safety, try to stay anonymous. In the US, most states require your consent before releasing your name, especially for their
biggest lottery winner
. However, certain prizes, like any prize lower than a quarter of a million in Florida, don't grant you automatic anonymity.
However, you can always stay extra safe and set up a trust.
Then, read the rules and stipulations provided by said lottery, just to stay extra safe. Finally, do your homework, contact a lawyer or an accountant, and file all the taxes properly.
How Long Does It Take to Receive Lottery Jackpot Winnings?
Whether it's the
highest Powerball
or Mega Millions jackpot, you need to wait for around 15 days after the draw date in order to get your winnings.
Final Thoughts
And there you have it, folks, a list of the biggest winners there ever were. Luck was definitely a lady on the nights they bought their tickets. For the lucky few, becoming a multi-millionaire in an instant really became a reality.